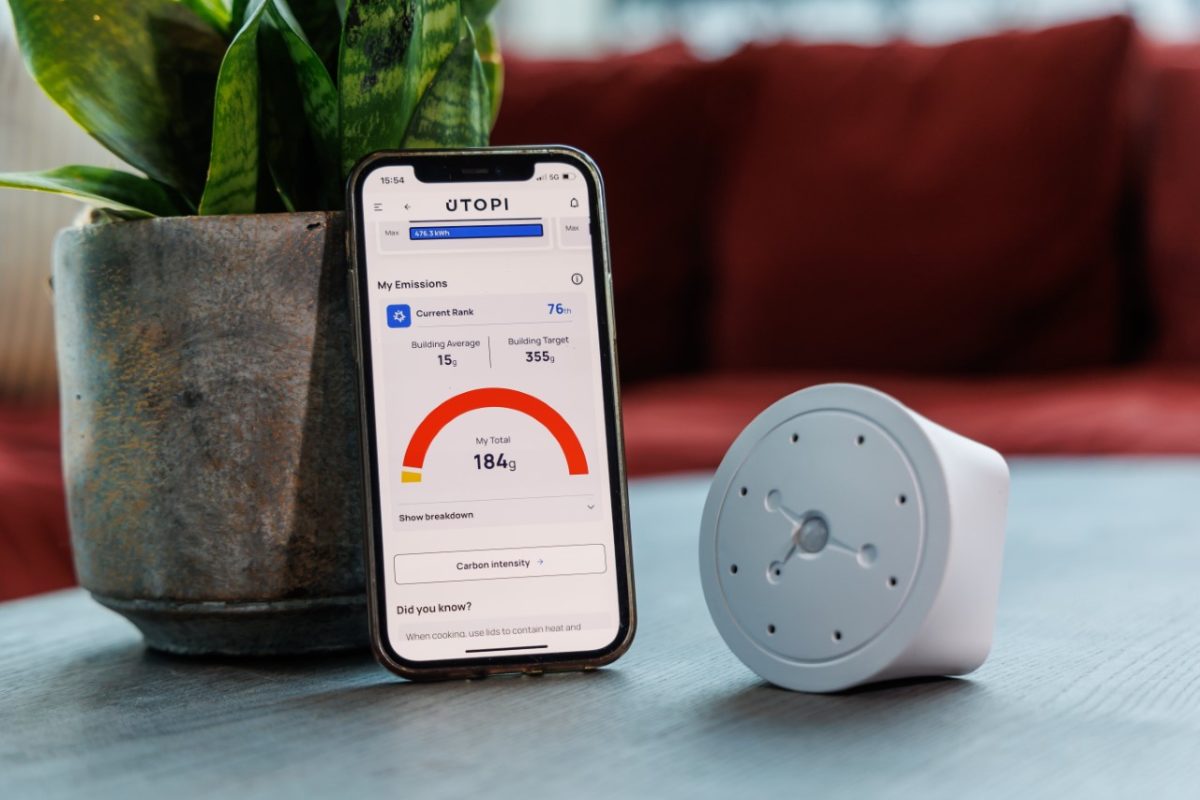 THE Scottish National Investment Bank has expanded its portfolio after investing £5 million into real-estate data analytics platform, Utopi.
The move will create 50 new jobs at the Glasgow-based company, which specialises in energy consumption monitoring technology, and will use the support to target new markets.
By providing real time and actionable ESG data in multi-tenant buildings, Utopi is described as being 'at the forefront of the sustainable city revolution'. Figures indicate the new ESG technology is on track to reduce over 6,500 tonnes of carbon from multi-resident buildings over three years, improving ESG performance by 20% and increasing asset value by up to 5%.
Utopi CEO Jonathan Burridge said, "This investment will support our ambitious plan to become the number one ESG technology platform in our target markets. Data driven transformation is essential to reducing global carbon emissions, and with the support of the bank, we can reach audiences around the world sooner. The bank really understands the opportunity we have to make an impact, and we are thrilled to have them onboard for the next exciting stage of our journey."
The technology company is working with developer operator Moda Living in Edinburgh at its 476-home neighbourhood Moda, The McEwan, to monitor energy consumption of individual properties located in the building. For monitoring carbon emission levels, building managers have access to real-time data through GRESB and other ESG benchmarking tools. Residents can also track daily usage through an app.
Nicola Douglas, executive director of innovation at the Scottish National Investment Bank, added, "We are fully committed to achieving Scotland's net zero targets. This investment has the potential to make a significant impact on carbon emissions in the real estate sector, futureproofing sustainable communities around Scotland.
"Our investment into Utopi will support several new data-lead jobs in the company, helping to build Scotland's technology ecosystem. Utopi's technology has a strong alignment with both our Net Zero and Innovation missions and we look forward to working with them to deliver their ambitious growth plans."
Amanda Rennie, operations director at Moda Living, commented, "Operating our rental neighbourhoods sustainably, and empowering our residents to live a green lifestyle are huge priorities for Moda Living. Utopi's technology allows us to interact with the efficiency of our buildings in a way that's completely unique to the residential sector – at Moda, The McEwan and at our rental neighbourhoods across the UK. We look forward to working together with Utopi and seeing the technology in action having secured this well-deserved investment from the Scottish National Investment Bank."