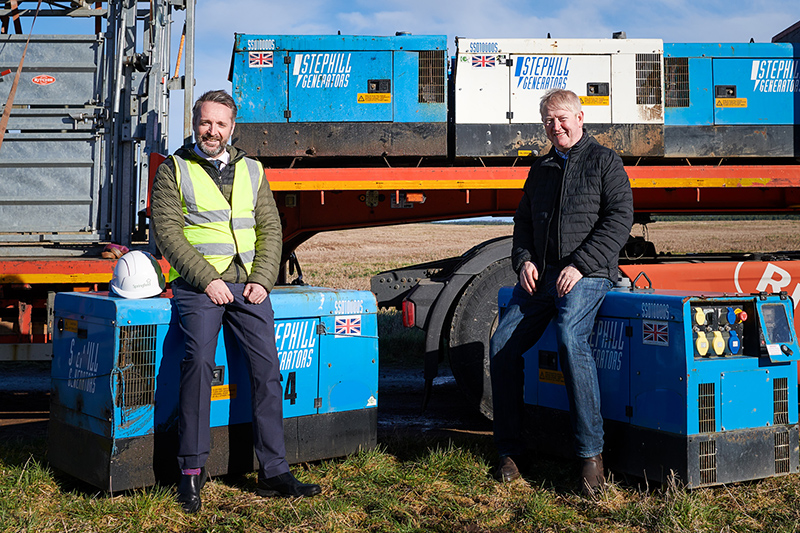 ELGIN-based housebuilder Springfield Properties has teamed up with other businesses to offer support to those most affected by the conflict in Ukraine.
The firm has donated 10 generators worth £50,000 to Pick-Ups for Peace, a not-for-profit organisation, who will arrange the transport of the equipment with the help of Richie Agriculture of Forfar and Strathdee Properties of Craigelachie, who have supplied a quad bike.
The generators will be used to help run hospitals and schools affected by the war in east Ukraine.
The Pick-Ups for Peace initiative has already raised over £315,000 worth of support to people in Ukraine through fundraisers and donations, including 22 pick-up trucks used to transport supplies and carry injured to hospital.
A further 44 trucks are scheduled to be transported in the coming weeks, each one full of spare parts and tyres for the trucks.
Alastair Stewart, trustee of Pick-Ups For Peace, said, "We're delighted with the donation from Springfield as the generators will be a welcome addition to the schools and medical centres that are currently operating with limited power supply. We're also grateful once again for the continued support of Richie Agriculture who has been volunteering time and donating funds to transport pick-ups to the front line, and who will be arranging delivery of the Springfield generators.
"The war in Ukraine is having a dramatic impact on the lives of the people who call Ukraine home and we are doing everything we can to provide as much support, supplies and aid as we can."
Darren Thomson, divisional development director at Springfield, added, "We're really pleased to be able to offer this support for those most affected by the war in Ukraine. It's been a true collaboration of efforts from businesses operating in and around Moray and it's great that together, we will be able to make a difference to people who need it most."
To donate to Pick-Ups for Peace and help fund aid to support those affected, visit https://www.justgiving.com/crowdfunding/help-cpg-ukraine.