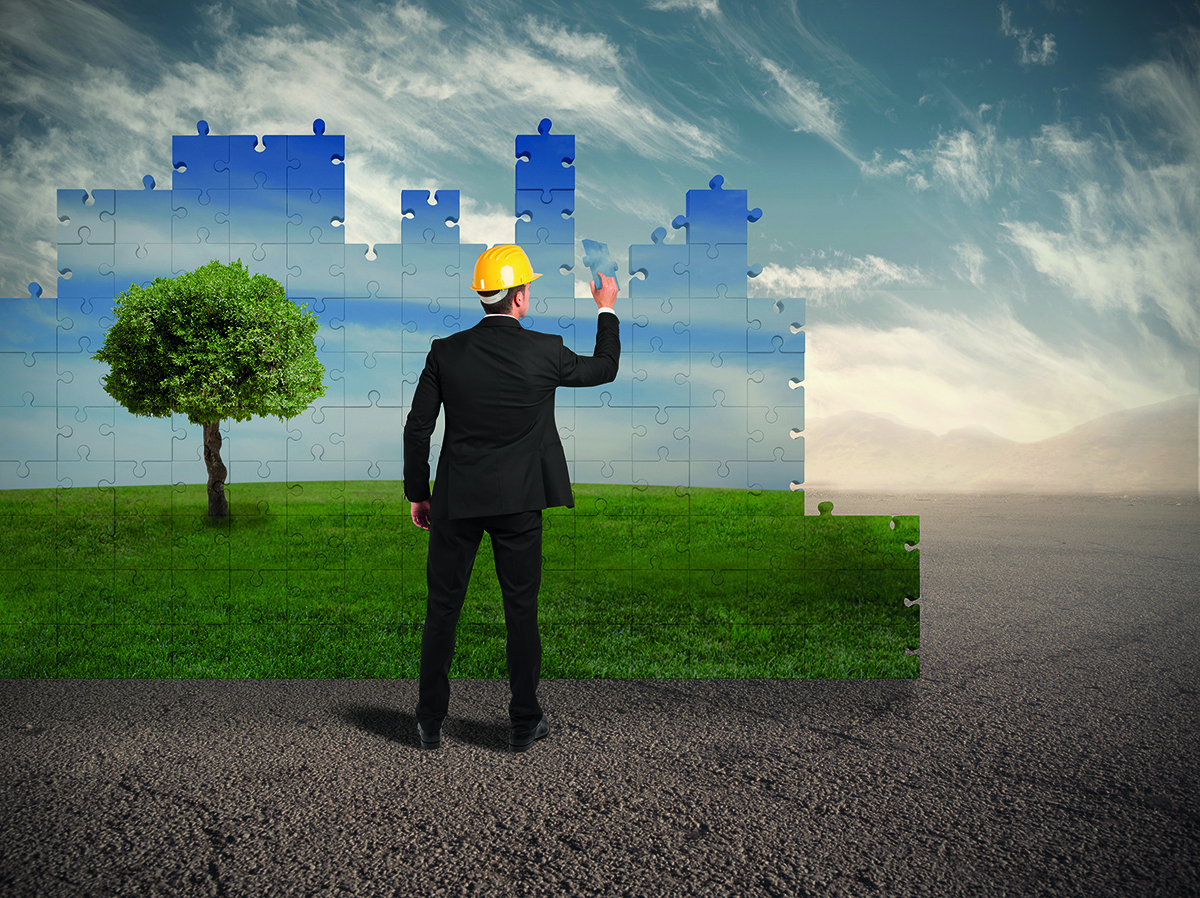 THE Royal Institution of Chartered Surveyors (RICS) has launched a consultation to its 130,000 members and those working in the built environment worldwide, to provide feedback on the second edition of its Professional Standard RICS Whole Life Carbon Assessment for the Built Environment.
The methodology is currently endorsed and adopted by several governments, industry bodies and organisations including the World Economic Forum.
RICS said this updated version of the RICS standard will provide a 'consistent' approach to calculating whole-life carbon emissions within the built environment. The new edition extends to cover all built assets and infrastructure, throughout the whole built environment life cycle.
Carbon reporting and accounting is described as a priority across all sectors, and this 'Professional Standard' is relevant to those undertaking carbon assessments as well as clients, investors and property managers.
RICS president Ann Gray said, "RICS calls on the global built environment community to engage with this crucial consultation on Whole Life Carbon Assessment. The built environment contributes significantly to global carbon output, and RICS' is committed to supporting the real estate industry in meeting the challenge of net zero head on.
"Our greatest asset is our members; their knowledge and experiences are second-to-none. This consultation is a historic opportunity for all of us to shape the sector's response to the global challenge of climate change and make a profoundly positive difference to our planet. 
"The international scope of this consultation will enrich the breadth and diversity of insight we gain. This is important as we recognise that nations and their respective built environment sectors are at different stages in their response to the climate crisis. The global nature of our consultation will ensure that the final output is capable of adoption around the world while retaining its role as the principal methodology recognised in the UK." 
Robert Toomey, senior public affairs officer for RICS, added, "A key aspect of Scotland's Programme for Government 2022-2023 is the rapid decarbonisation of energy systems, homes and buildings, and a just transition to net zero. The second edition of the Whole Life Carbon Assessment for the built environment can help support this important work by providing the detailed methodology on 'how' you measure carbon accurately, a tool which combines with our suite of sustainability standards, including ICMS3 and the BECD."
The consultation will provide opportunities for built environment professionals to comment directly on the proposed text, respond to a questionnaire, and participate in focus groups.