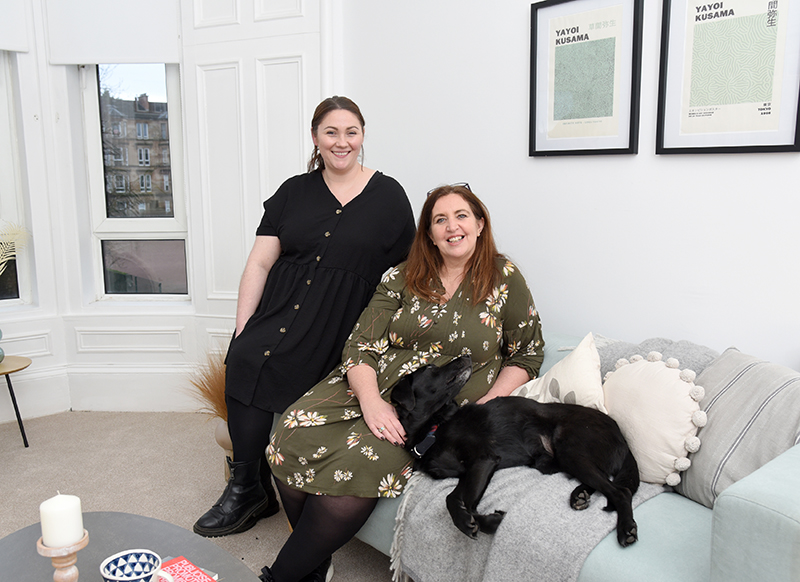 A former landlord who launched an award-winning letting agency in response to concerns over practices in the private rental sector is preparing to ramp up operations amid the current economic uncertainty.
Susan Aktemel launched Homes for Good ten years ago with the aim of providing people with high-quality homes at affordable prices in the private rental market.
The social enterprise currently lets almost 600 properties in the west of Scotland and has been recognised by the UN in its World Habitat Awards which recognise 'innovative, outstanding, and revolutionary' housing ideas, projects, and programmes globally.
The blueprint has remained the same throughout Homes for Good's journey – purchase low-value properties, renovate them, and then let them out to tenants on lower incomes or who have found themselves with very limited housing choice, with around 90% of tenants either earning below the Glasgow living wage or being in receipt of benefits.
Homes for Good's work first began in Glasgow's east end, with a repossessed property on Tollcross Road. The majority of the organisation's portfolio is located in the east end, as well as the north of the city, with the remaining 25% of homes being in North Ayrshire and Renfrewshire.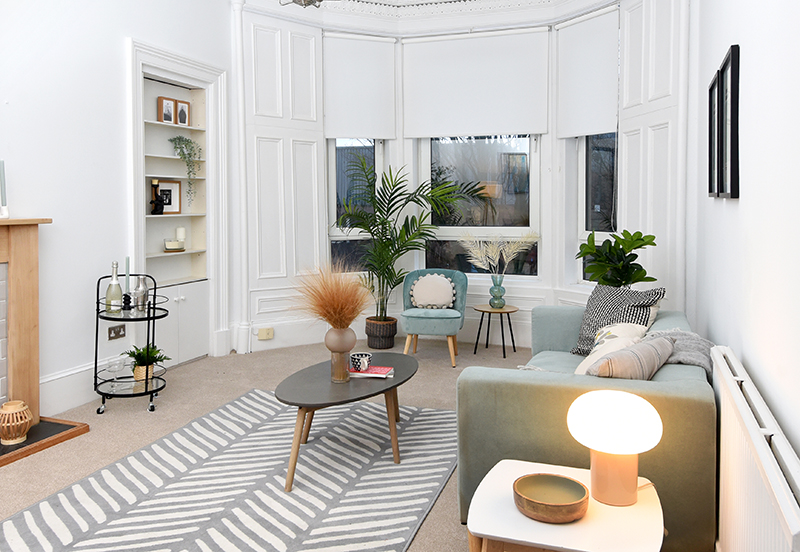 Susan told Project Scotland her faith in people has been repaid with 'very few' ever being in arrears and the organisation seldomly having to deal with damages to properties.
"Our strapline is that a home is the foundation for your life," Susan explained, before telling how launching the organisation felt like the 'right thing to do' after being concerned at how a letting agency was treating her tenants. "I used to see photos all the time of bare flats with just mattresses and no lampshades on the lights and that's not a home; the environment you live in makes a massive impact on your life."
Working alongside Homes for Good's in-house interior design team, tenants have the opportunity to help shape refurbishments of the properties they live in – whether that be the creation of feature walls or choosing carpets, curtains, or furniture.
Sharon Fagan, design manager, leads Love Home, a workshop programme seminars with tenants as part of the organisation's wider tenancy support programme, which helps give them an insight into how to shape their home. "There's a difference between a house and a home and that's exactly why we do what we do," Sharon explained. "People can focus on life if they have a home set up and ready to go. They don't have that pressure of going into an empty property that they've then got to furnish; instead, they've got a really good start."
The organisation's offering has spurred a range of success stories, from individuals being able to secure long-term employment on the back of finally having a stable home, through to others reconciling with family members by having them round for dinner after a period not speaking. Perhaps the most moving tale was when a mother, who had fled the war in Ukraine, personally thanked Susan for providing a high-quality flat, before telling her that she and her daughter 'wake to the birds singing' each morning.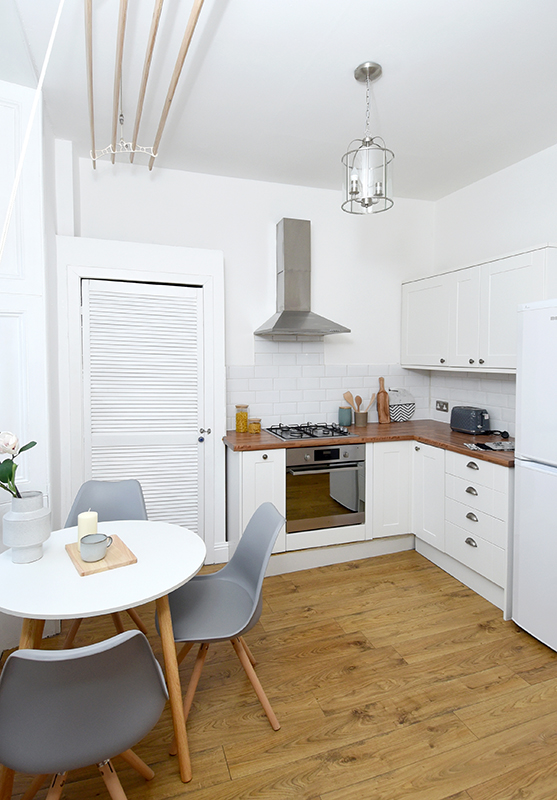 When the war in Ukraine first struck, Susan revealed that the Homes for Good board – which is comprised of mostly women – immediately agreed to provide homes for refugees free-of-charge, before the government later introduced a support programme for them.
The situation in Ukraine, as well as the pandemic fallout and cost of living crisis, have created a 'perfect storm' for the rental market as a whole, including Homes for Good – with the organisation's average property listing in Glasgow, according to recent RightMove stats, receiving over 300 enquiries.
Susan said the year ahead is the 'most worrying' they've experienced. Always having run a tight investment model, the organisation doesn't generate big profits. Soaring interest rates, rising property prices, and rent freezes have put extreme pressure on the financial model.
However, that hasn't stopped Susan and the team looking to give more people a stable home. She is currently in discussions to launch what she says could help mitigate the rising numbers of students finding themselves homeless. Keeping things tightly under wraps for now, Susan was able to tell Project Scotland that their solution could see homes for students available within a few months – rather than needing to wait potentially years for purpose-built student accommodation to be constructed to meet the rising number of students in Glasgow.
The social enterprise is also looking to expand into Dumfries and Galloway and is in talks with a national homeless charity about expanding the model to other parts of the UK.
In the meantime, the organisation is also focused on its environmental improvement programme, designed to upgrade the energy efficiency in its properties.The work is carried out by its in-house renovations, repairs, and maintenance team, some of whom were unemployed before coming to work for Homes for Good.
Moves are also being made to purchase properties for sale, with profits then being reinvested into creating homes for homeless people.
A recent example of the organisation's work can be found in Dennistoun, with Project Scotland visiting the completely refurbished and trendy looking one-bedroom flat, which Susan said, excluding the plants and accessories, doesn't look much different to their rental properties. "I get a lot of personal pleasure out of finding the houses, bringing them to life, making them beautiful, and then seeing what happens to people's lives as a result of that," she concluded.