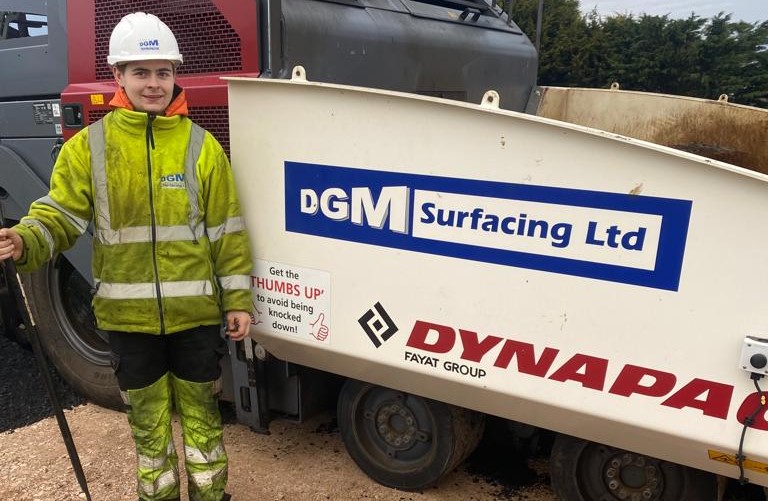 AHEAD of Scottish Apprenticeship Week, Stirling-based DGM Surfacing, part of the Akela Group, has highlighted the success of two young apprentices currently working within the business.
William Mailley and Cole Connell are on a three-year apprenticeship covering all aspects of surfacing works in highway, commercial and domestic environments. As well as general labouring, the apprentices are given their own responsibilities to develop their knowledge base and experience and are monitored through continuous assessment.
William is working at a site in St. Andrews and started with DGM Surfacing in March 2021. When leaving school, he found there was a lack of advice or guidance relating to modern apprenticeships. He spoke to his dad, who works in the construction industry and was keen to follow a similar career path.
Unlike William, Cole's guidance teacher helped him gain work experience with a local joinery firm, which led him into the construction industry and he joined DGM Surfacing in August 2022.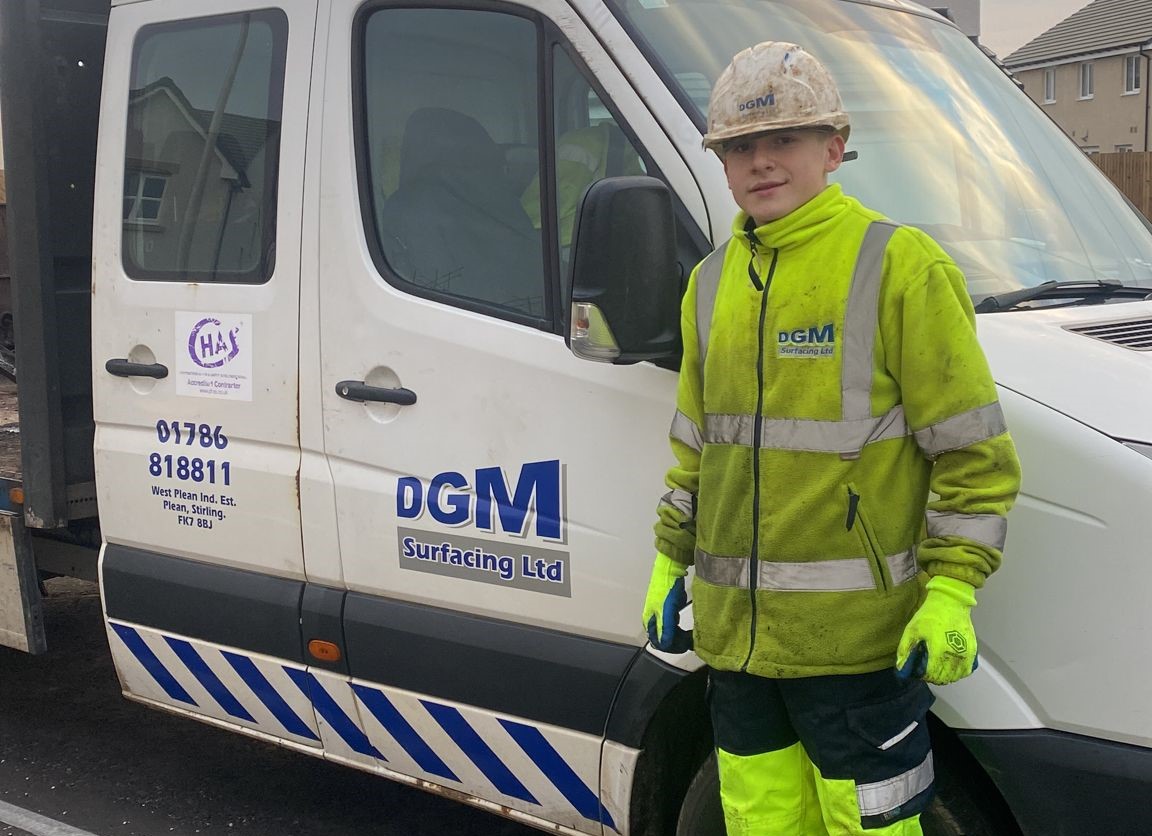 Like most other companies in the sector, the Akela Group admits it has felt the effects of the skills shortage. To counteract this, the group has invested in modern apprenticeships.
MD Mark Markey explained, "Apprentices have always been an integral part of our business, but with the current skills shortage, caused by various factors generally including Brexit, the pandemic and an ageing workforce, they are even more valuable now. I think it is important for our apprentices to feel challenged and nurtured within the company and hope the program we have developed in DGM Surfacing can provide this and offer a long-term career."
Asked if he thinks an apprenticeship will give him more opportunities than other routes, William said, "Absolutely, all the team are really experienced which helps with my own personal development."
Cole agreed, adding, "The fast-paced work environment helps accelerate my training and makes me think on my feet. The team is always helping me and letting me try new work techniques."
As well as starting on their career path, the apprenticeships are also providing the opportunity for personal development. With a steady income, William is keen to start driving lessons, while Cole is also learning to drive and looking forward to funding his own holiday abroad this year.
Mark Markey added, "It is heartening to know the power of an apprenticeship for transforming the prospects of our young people. Ultimately, they are the future of our business and the construction sector can benefit from investing more in them."