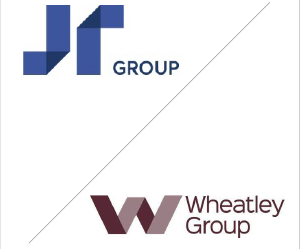 THE JR Group has secured a place on the Wheatley Housing Group framework, opening itself up to £500 million of potential projects over the next four years.
The Paisley-based contractor was selected as a preferred partner within the housing association's construction framework and will be amongst a select group who will now deliver a range of new-build homes across all affordable tenures.
The aim of Wheatley Housing Group is to deliver 5,500 new low-carbon homes within the framework period, and 12,500 more by 2032.
Andrew Dallas, project director for The JR Group, said, "We are thrilled to have been a successful bidder on the Wheatley Housing Group framework and to become a trusted partner of the housing association for the years ahead. The bidding process for the framework is rigorous so being selected is testament to the extremely high standards we set ourselves as a partner in delivering high-quality projects for our clients.
"The Wheatley Group framework brings with it many opportunities, with projects expected to range in size, scale and type and could be located in a range of urban, suburban and rural locations, including within existing, growth and regeneration contexts.
"All of this matches our specialisms, experience and expertise perfectly, and we look forward to a positive working relationship with the housing association and helping them meet their low-carbon housing ambitions over the coming years."