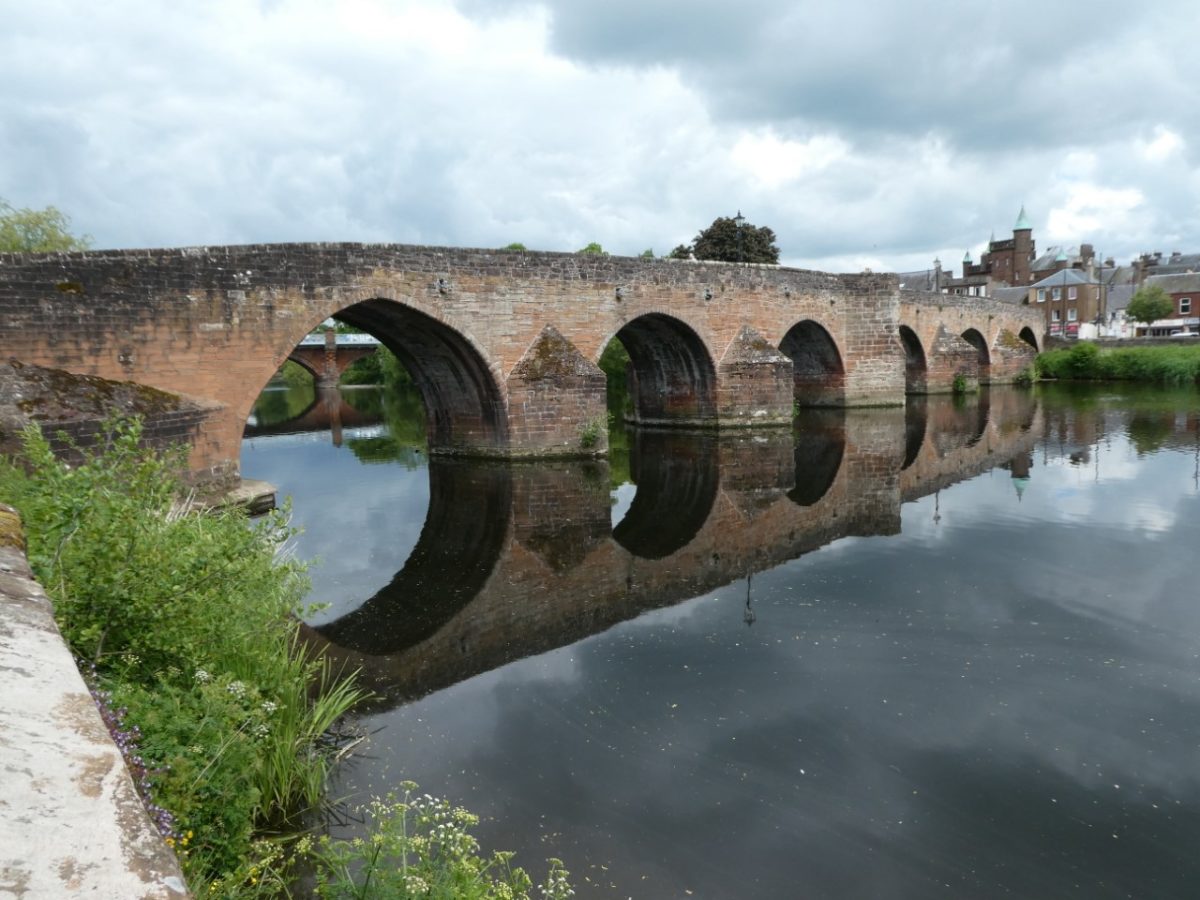 A new guide has been produced to highlight the impact of bridges on the development of Dumfries since the Middle Ages.
The resource, which can be found here was developed by the Institution of Civil Engineers (ICE) Scotland, in partnership with Dumfries and Galloway Council.
The tour features seven bridges spanning the River Nith, from the Devorgilla Bridge, the oldest surviving multiple arched masonry bridge in Scotland, built around 1432, to the Kirkpatrick Macmillan Bridge, built in 2006 and named after a Nithsdale man who, in 1839 invented the pedal-driven 'velocipede', the precursor of the modern bicycle.
ICE Scotland director, Ben Westland, said, "This trail is a great chance to explore the civil engineering infrastructure in Dumfries town centre. The bridges tell the story not only of the town's history but also the history of transport; from horse-drawn carriages, through the growth of cars, to the modern focus on active travel routes.
"There's so much packed into such a short walk."