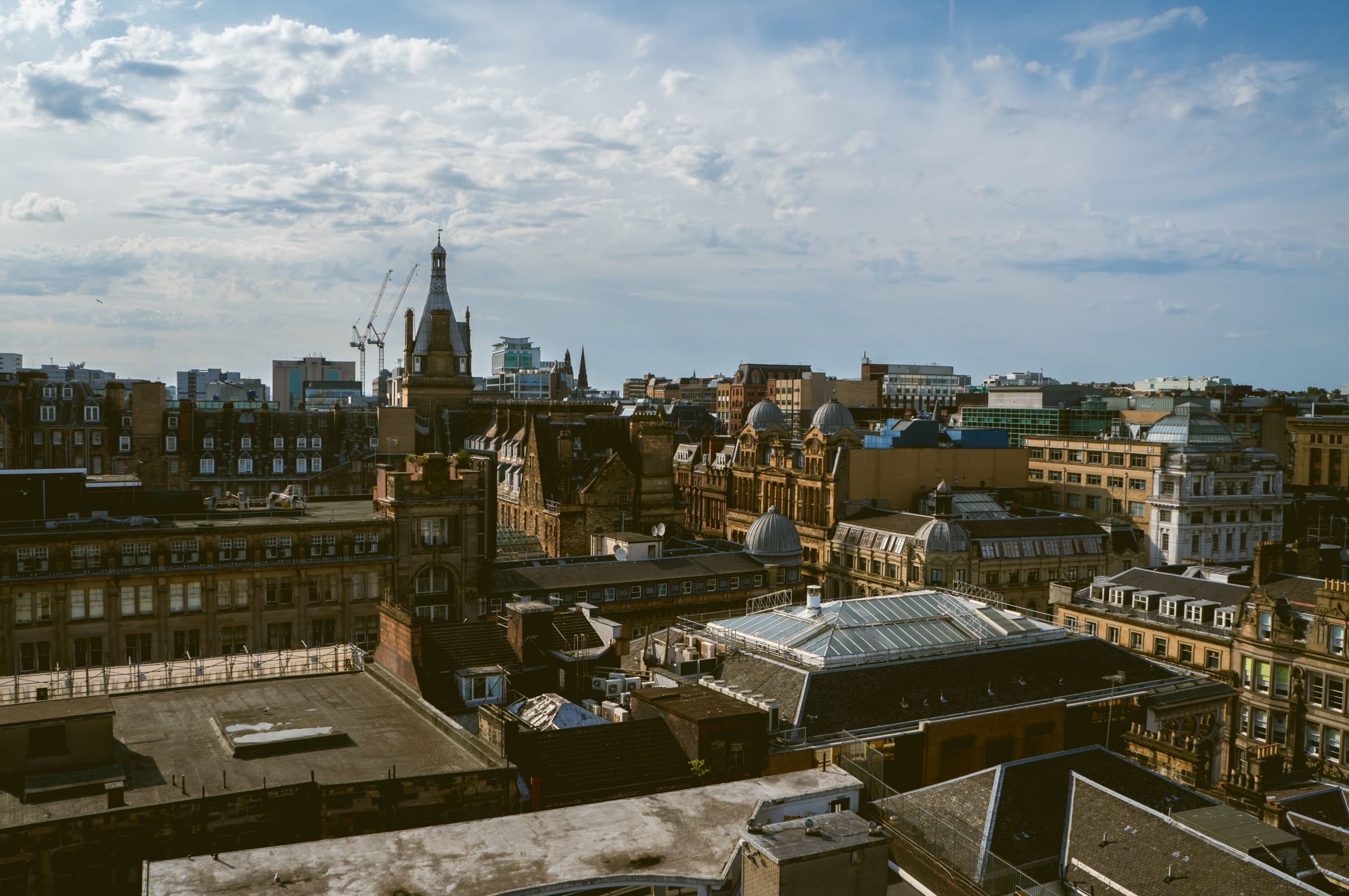 AN action plan to drive the repurposing of properties in Glasgow city centre has been considered by a council committee, after a report estimated that 20% of commercial spaces need refurbished.
The local authority said that such repurposing – which ranges from retail and commercial uses to residential – is 'key' to the future health of the city centre, adding that it is lobbying for more powers to allow such activity to take place more easily and quickly.
Some of the actions proposed in the plan include ongoing advocacy with governments to reach an agreed position on changes to taxation and additional powers; an affordable housing pilot project in collaboration with housing sector partners; ongoing monitoring to allow the regular review of office supply and demand; and a repurposing pilot in the former commercial business district.
The council said that the repurposing of these properties will allow the building of 'many' more homes and the creation of self-sustaining neighbourhoods in the city centre, meeting the challenges of changing demand in retail and commercial space, and ensuring that the supply of properties meet the new and evolving demand for different uses to create a thriving city centre in the future.
Research carried out by Ryden provides the basis for the city centre property refurbishment action plan, with it being commissioned by Glasgow City Council in recognition of the major impact that the pandemic had on the city centre – which accelerated existing trends in terms of online shopping and the growth of hybrid working, with a subsequent effect on the demand for retail, leisure and office property space.
It is estimated that around 20% (around 3.5 million square feet) of commercial space in the city centre requires to be refurbished, with another 20% either continuing as lower-value office space or having the potential to be refurbished.
Councillor Angus Millar, convener for city centre recovery at Glasgow City Council, said, "Getting the right mix of different activities – from retail and hospitality to culture and residential – will be central to revitalising our city centre. For Glasgow, that means finding ways to repurpose vacant property – both heritage assets and newer buildings – and working proactively to find solutions and secure positive development for vacant sites.
"Our property repurposing action plan – informed by extensive research – sets out how we will work with partners within our existing powers to bring more property and sites into positive, sustainable use.
"Crucially, it also commits the council to advocating for new powers from national government, be it around compulsory sales orders or other tax and regulatory measures, to deal with vacant property and incentivise conversion. We need a constructive dialogue with both Scottish and UK Governments about how our cities can be properly empowered to tackle urban blight and revitalise city centres, and Glasgow is looking to be at the forefront of that push."