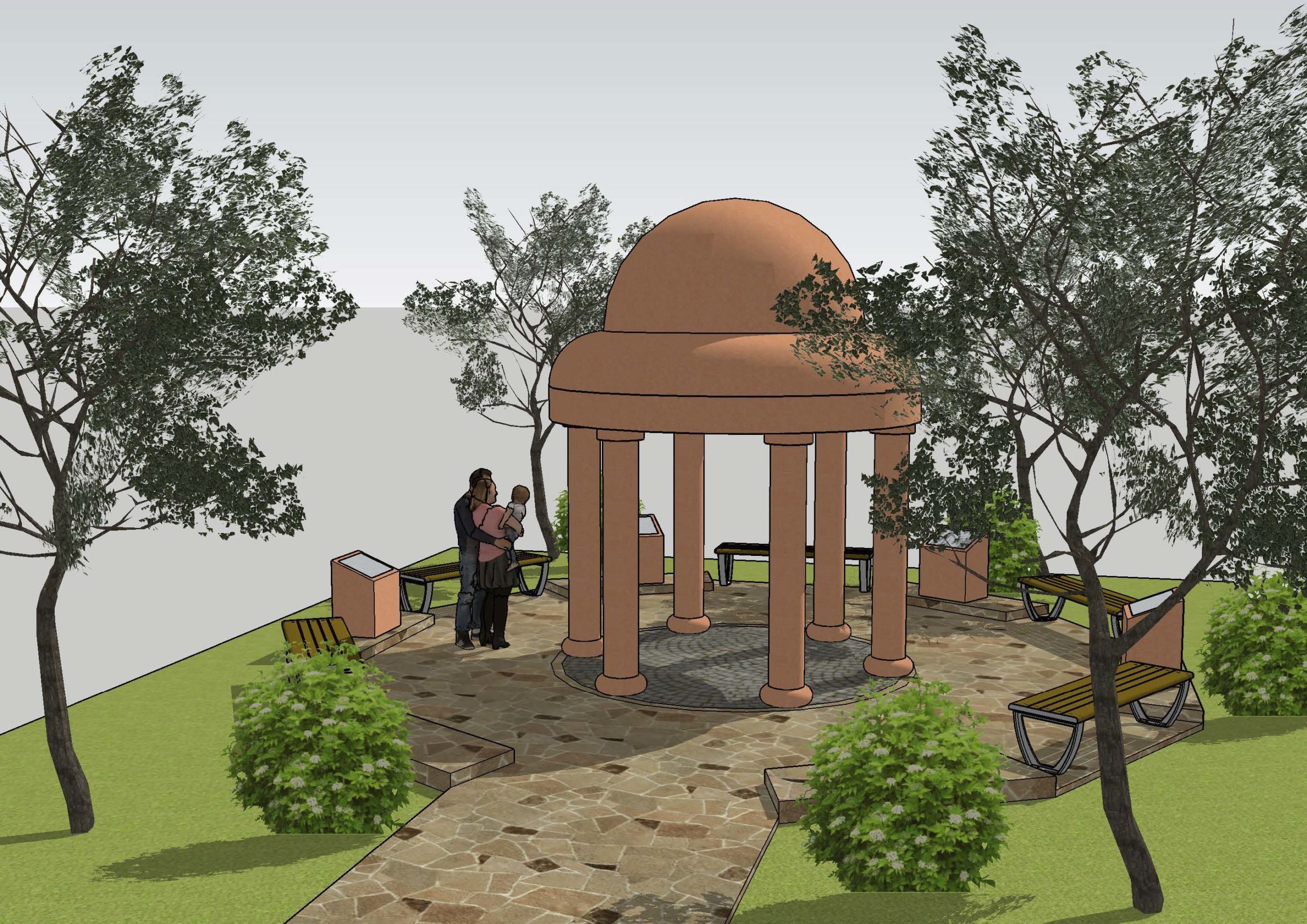 SCOTLAND'S first permanent memorial to commemorate the sacrifices and contributions of South Asian soldiers who fought alongside British troops in the world wars is to be built in Glasgow's Kelvingrove Park.
The move comes after Glasgow City Council approved plans for the memorial, which will feature a chattri (dome) roof design and natural stone columns to match the famous architecture of the nearby Kelvingrove Museum.
More than 100 young people in Scotland contributed to the final design, with it set to have a digital aspect to engage younger generations as part of educational visits. Shand Architecture is leading the design, with the process of procuring materials underway.
Approval of the plans comes on the 75th anniversary of Pakistan and India gaining independence and follows a six-year campaign by Colourful Heritage, with the charity seeking greater recognition for Hindus, Muslims, Sikhs, Christians, and others from a range of nations who fought in the two world wars.
It explained that Scotland has a 'special connection' with the British Indian Army through Force K6, which was a mainly Muslim contingent from the Punjab. 14 soldiers from Force K6 died in Scotland while training in harsh conditions with British troops after being evacuated from Dunkirk, with nine laid to rest at Kingussie Cemetery.
The Scottish Government's cabinet secretary for justice and veterans, Keith Brown, said that the memorial will play a vital role in raising awareness of past conflicts and the 'invaluable' contributions of the four million soldiers from the British Indian Army.
Mr Brown continued, "The people of Scotland owe a considerable debt of gratitude to those who fought and died on our behalf, including those from Commonwealth nations who came to aid this country during its time of need.
"The bravery and commitment of the British Indian Army was vital in defending the freedoms we enjoy today and deserves recognition. This memorial plays a vital role in raising awareness of past conflicts and the invaluable contributions of the British Indian Army.
"I am delighted that through the work of Colourful Heritage and their memorial working group that these links are being acknowledged and forever more remembered."
Anas Sarwar, Scottish Labour leader and MSP for Glasgow, who has worked with Colourful Heritage since the start of the campaign, added, "Reading aloud in the Scottish Parliament the names of the soldiers who lost their lives was an incredibly poignant moment for me, and I'm proud to have been involved in the campaign for a memorial.
"It has taken a lot longer to get to this stage than I hoped, but I'm thrilled that a permanent memorial has finally got the go-ahead, and I pay tribute to Colourful Heritage, Glasgow City Council and to Scottish Government ministers who have positively engaged with us from the very start.
"A permanent memorial to the soldiers of the BIA who fought alongside British troops is a fitting way to commemorate their forgotten service and sacrifice for generations to come."
Omar Shaikh, founder of Colourful Heritage, commented, "This memorial will ensure that for centuries to come we never forget the service and sacrifice of those from overseas who answered Britain's call. But the memorial for us is not the target, it is a means to an end… that end is to ensure that everyone in Scotland and Europe understands the contribution of BIA towards protecting this country and understands the shared values between the soldiers that were on the front line, be they from Europe or south Asia."