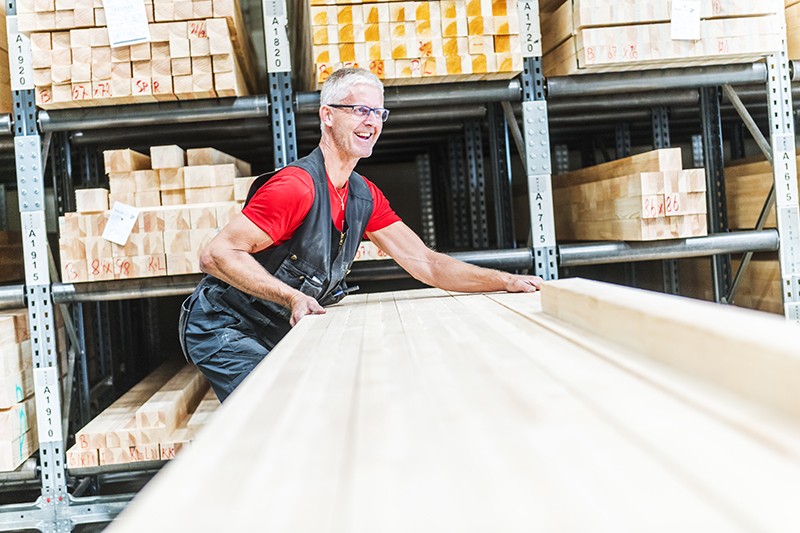 By Mike Stevenson, senior manager strategic markets, NorDan UK
SCOTLAND is hoping to achieve a cleaner, greener environment by 2045 – five years ahead of the wider UK's 2050 net zero target.
To achieve this, the Scottish Government has set out its climate change plans that include an interim carbon reduction goal of 75% by 2030.
It is now common knowledge that it will be impossible to hit these ambitious targets unless we decarbonise construction in Scotland, and if we're to achieve our ambitions for net zero and increase the availability of housing, we've got to change how we measure the value of materials.
This discussion is already underway, with the Scottish Government consulting on the propoed Domestic Building Environmental Standards (Scotland) bill, which includes a 2024 Scottish New Build Standard and a potential Scottish equivalent to the Passivhaus standard.
These new regulations will mean construction decision makers taking another look at the way that they plan, design, and build.
Over 33 years of working in the industry, I've had the opportunity to evaluate all available window materials and systems, and I know from first-hand experience that using more high-performance timber is critical to decarbonising buildings.
Let me explain why – and why it's a challenge.   
UPVC is undeniably cheaper than their quality timber alternatives,  so if you use the upfront cost as your predominant yardstick, timber will lose every time. But construction is changing; priorities and attitudes are changing, and, crucially, standards are being driven up in Scotland.
We are finally seeing decision makers recognise that the environmental, social, and financial value of a building or home isn't just derived the day it is topped-off, but over many years, and the building materials and fabric used should reflect that reality.
Materials that keep homes well insulated promote warmth, energy efficiency and lower energy bills – therefore, we will end up with more sustainable communities and happier people.
Materials that last a long time save money on maintenance and replacement, and reduce waste  – meaning less goes to landfill.
And finally, building products that are manufactured from low carbon materials will dramatically reduce the whole life carbon of buildings.
The thing that most attracted me to NorDan is that sustainability and high-performance has been at the heart of the business for almost 100 years, and over that time, the pinnacle of its windows and doors have evolved into aluminium-clad timber products that have a lifespan of 60 years or more.
All over Scotland, NorDan alu-clad products can help projects achieve net zero goals by delivering reductions in both embodied and operational carbon.
Operational carbon emissions generated from the running of a home or building can be reduced through retrofitting homes. Embodied carbon is regressive – it cannot be reduced once it has been emitted during the construction, manufacture, transport, and disposal.
Currently, embodied carbon accounts for around 50% of the total emissions generated in a building over its lifetime.
Excellent all-round carbon performance is key to NorDan products. Our windows and doors offer Passivhaus equivalent levels of operational carbon, but they achieve even more through their embodied carbon standards, and always have done.
While Passivhaus is a good way to measure operational carbon and for reducing running costs in a home after it is built, it does not currently assess embodied carbon for new build.
While the excellent U-values, exceptional air tightness and warmth of well insulated homes are more important than ever during our current energy crisis, embodied carbon must be part of the conversation.
According to the inventory of carbon and energy produced by the BSRIA (Building Services Research and Information Association), aluminium has four times the amount of embodied carbon and PVC-U has twice that of aluminium clad timber windows. This is partly because one typical, cold-climate tree felled to make NorDan windows produces enough timber for 30 windows and is replaced with five new trees.
Another important part of the conversation is the U-value of windows and doors. The lower the U-value, the better the insulation.
New current Scottish regulations require windows to achieve U-values of 1.2 W/m2K. NorDan's double glazed alu-clad timber windows can achieve this, while PVC-U and aluminium windows will require triple glazing to achieve the same values. This is more costly and increases the embodied carbon of the products concerned.
In short, rising standards in insulation are making timber the better material with which to achieve necessary U-values. This is a great example of how unwise material choices can saddle buildings with irreversible embodied carbon.
Carbon emissions from construction and buildings stack up from each incremental decision taken, so we must choose carefully. The ultralong lifespan and high performance of NorDan's products is grounded in its manufacturing method.
NorDan uses a pressure/vacuum impregnation process to enhance the performance of timber and create a strong barrier against the elements, giving our windows a desired service life of 60-years according to BS EN 599-1, and a 30-year warranty against rot, fungi and insect attack.
In a comparative market, taking the necessary steps towards net zero is not always as straightforward as we would like them to be, but at NorDan we are using our knowledge and skills to help.