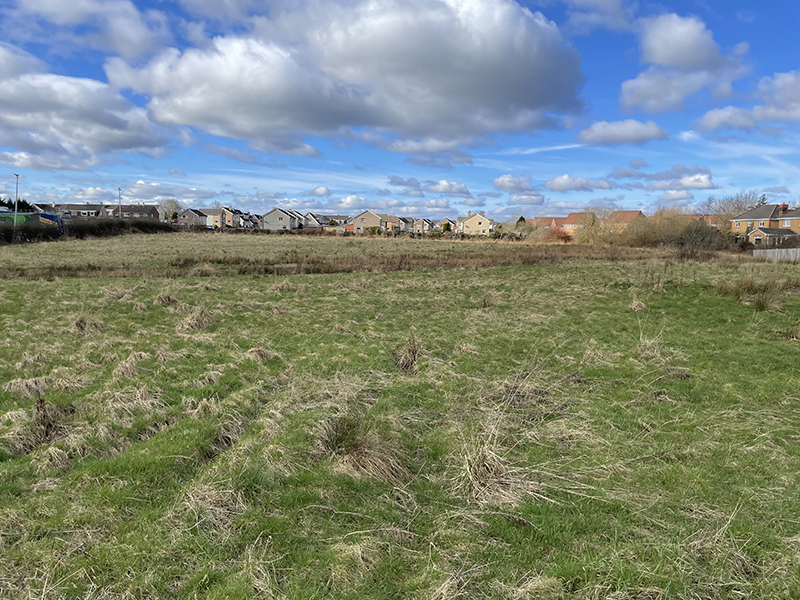 MUIR Homes has lodged a planning application for 29 new detached properties to be built on land just off Glasgow Road in Kilmarnock.
The housebuilder intends to build three, four and five-bedroom homes in what will be its first development in East Ayrshire.
The properties will harness solar panels for electricity generation, utilise 'high performance' insulation, and have 100% low energy lighting throughout, Muir Homes explained.
The land already has planning permission for 45 affordable homes. It is also designated for housing within East Ayrshire Council's proposed Local Development Plan 2. However, the new plans will see the site reduced to 29 private dwellings.
By reducing the number of houses, Muir Homes said it is taking on board feedback raised by locals during previous planning applications. The revised plans also see the removal of a pedestrian access link to Hestan Place which was discouraged by those living in the existing housing.
As part of the development there will be open space amenity areas and full landscaping. Muir added that the biodiversity and drainage will be improved with a factor maintaining the development once the homes are occupied.
If the planning application is successful, the developer hopes to begin on site late this year.
Nicola McCowan Hill, land and planning manager at Muir Homes, said, "Muir Homes is a family run business with a very strong reputation for building quality homes and helping communities to grow sustainably. We are very excited about this project bringing 29 new detached homes to Kilmarnock. This area has been earmarked for housing by East Ayrshire Council to meet the local housing need and we would relish the opportunity to fulfil this.
"Of course, we want to ensure that the views of local residents are taken into consideration throughout this process. That is why we have already acted upon the feedback shared during a previous application by another developer.
"We propose reducing the site to 29 detached private dwellings with attractive greenspace and landscaping to improve amenity and biodiversity. We would remove the pedestrian access to Hestan Place which was part of the previous plans, but not popular with residents. We welcome further engagement from the local community and due to there being no community council currently in place, we have reached out to the three local councillors."