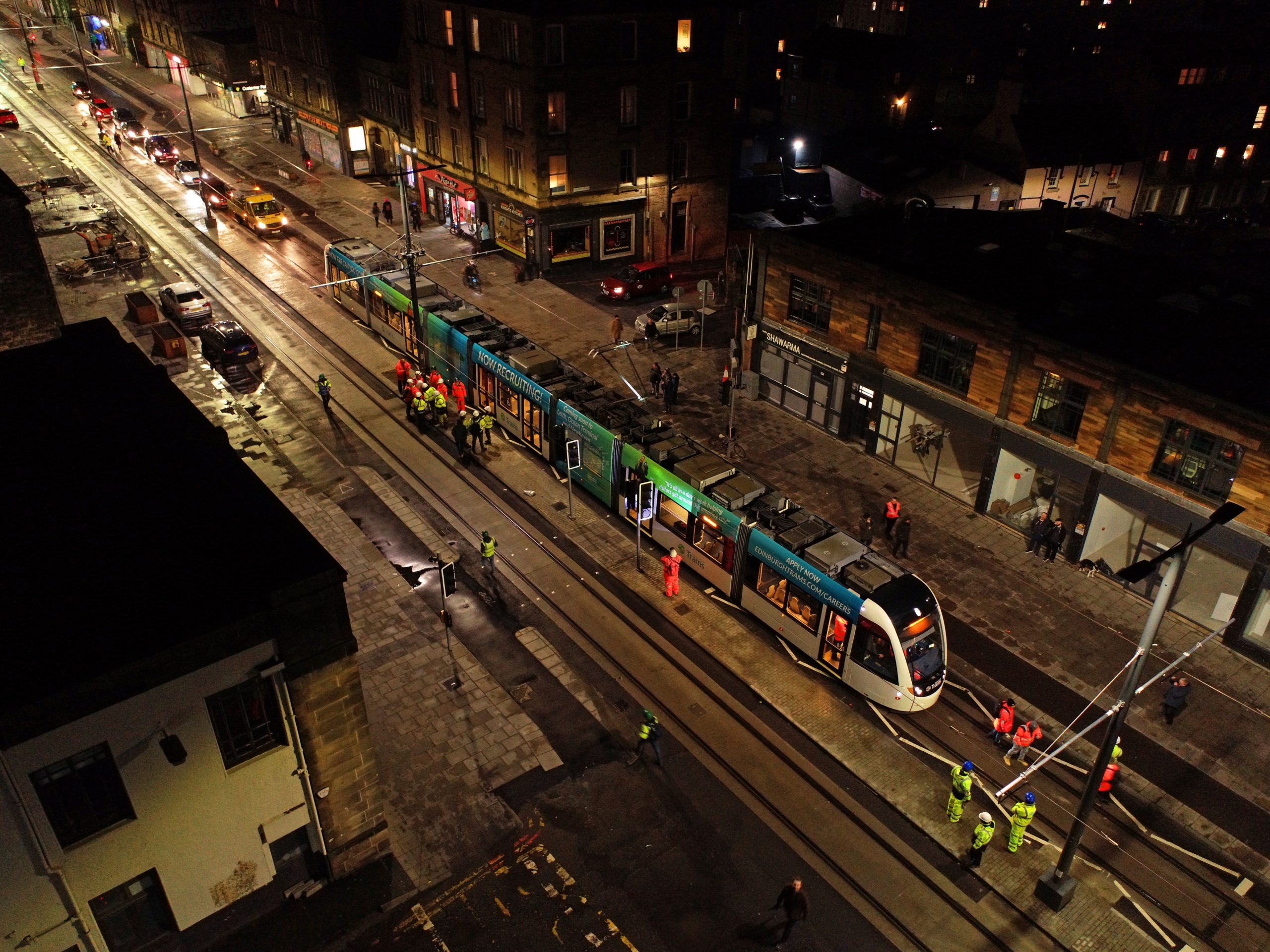 HISTORY has been made in Edinburgh after the first tram in over 65 years ran down Leith Walk last night.
It comes as the £207.3 million trams to Newhaven project nears completion, with the opening of the route set for spring.
On Monday, the first stage of testing began. It involved trams travelling at walking pace along small sections of the route starting at Picardy Place. This is set to continue through the week, with the newly constructed line, software, and signals all being tested.
Once the first testing stage is completed, the frequency and speed of tram testing will increase, before trams begin running to a timetable. Drivers on the route have carried out 'significant' training in the lead-up to testing, including on a 'state-of-the-art' simulator.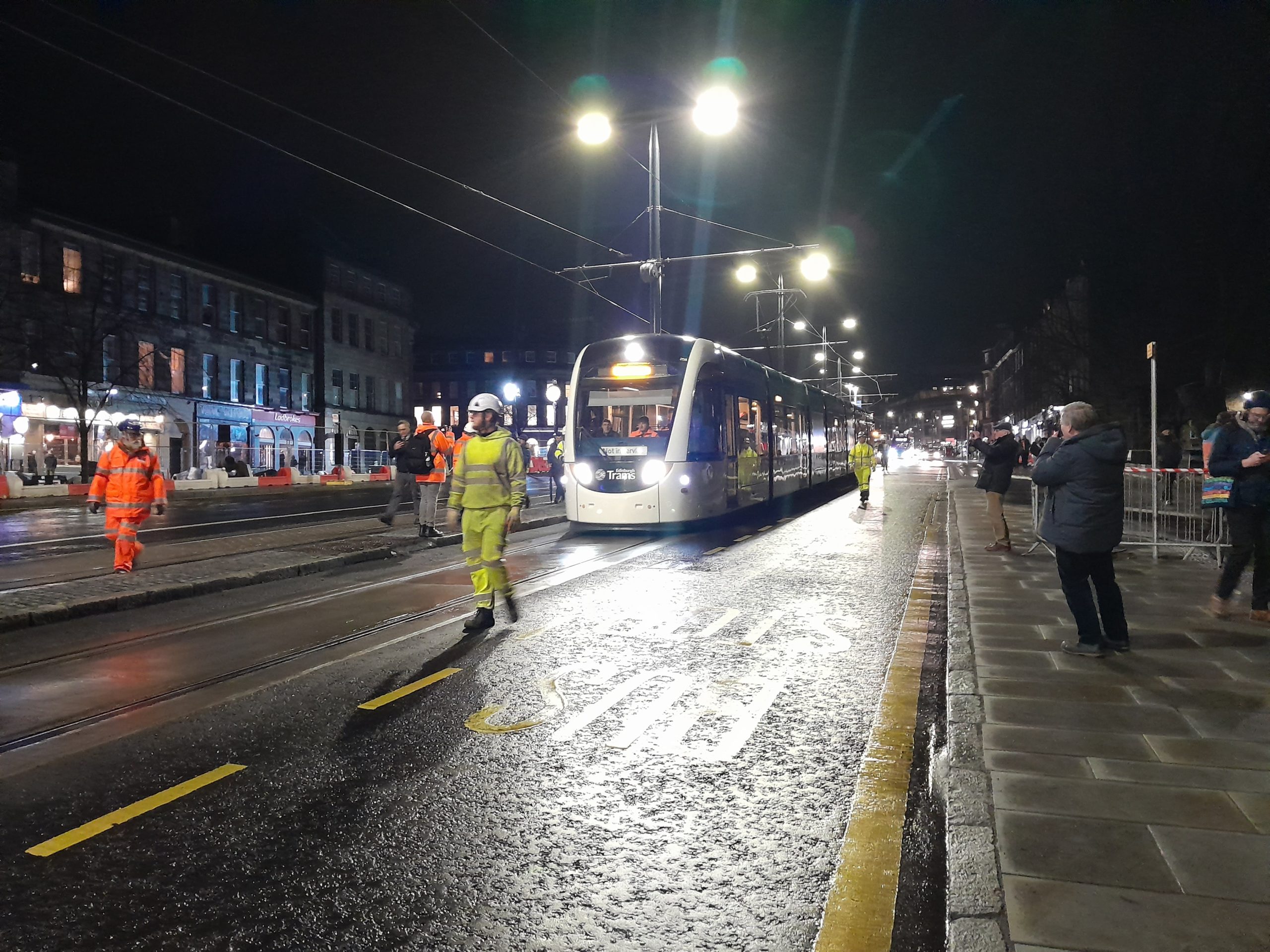 Councillor Scott Arthur, transport and environment convener at the City of Edinburgh Council, said, "This is a huge milestone for Trams to Newhaven as we see the first trams on Leith Walk in my lifetime. We're fast approaching the start of passenger services this spring, and that the project is set to be delivered on time and within budget, despite the challenges of recent years, is testament to the hard work of all those involved.
"Bringing the tram to Newhaven will be transformative for the area, and the wider city. As well as boosting the economy and providing sustainable, high-capacity public transport to this densely populated part of Edinburgh, the project has significantly improved the entire route, with new cycle links, spaces to relax and spend time and newly planted trees and shrubs.
"As we enter the final phase of the project, testing and commissioning will make sure the line and infrastructure works safely and efficiently, while also confirming service capacity. Of course, this is the first time there will be trams on Leith Walk and in Leith in recent years so I would urge people to take extra care when in the area."
Lea Harrison, MD of Edinburgh Trams, added, "To see one of our trams running along Leith Walk was a proud moment for us, and this latest milestone in the project will enable us to step up our own preparations for the launch of passenger services to Newhaven.
"This includes real-world driver training on the new section of line following an intense period of familiarisation involving our state-of-the-art tram simulator."