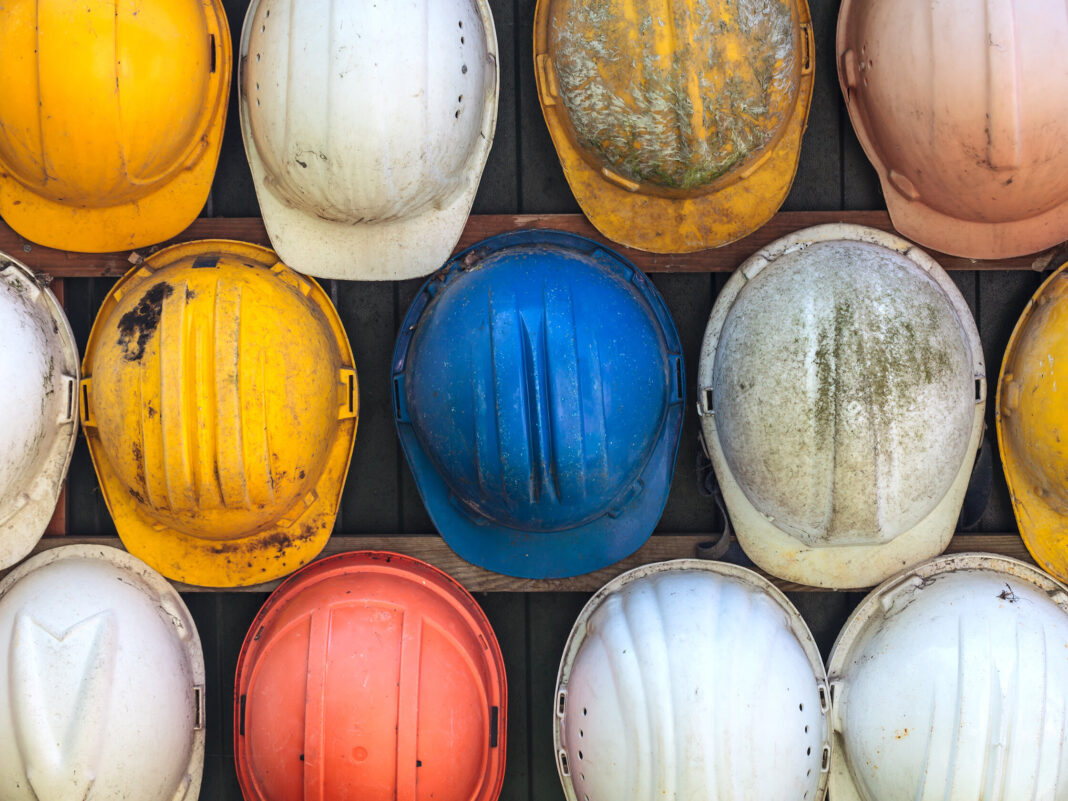 THOMAS & Adamson (T&A) is encouraging businesses to follow in its footsteps and 'embrace' apprenticeship programmes across Scotland.
It comes as schools, colleges, employers, career advisers, and students get set to come together next week (March 6-10) to celebrate Scottish Apprenticeship Week.
There is currently a major skills gap in the construction industry, with over 225,000 extra UK construction workers needed by 2027.
T&A currently employs seven apprentices and said it is looking to recruit further in 2023 as part of its business growth, with a successful list of former apprentices on its roster.
Each trainee is appointed a dedicated mentor, which allows them to gain insight into both the industry and the business through exposure to the range of professional services offered within the firm.  
One trainee is Gavin Burgess, from Edinburgh, who joined T&A as an apprentice aged 34, having worked nightshifts in retail while juggling childcare for several years to enable his wife to pursue her career. The T&A apprenticeship programme has given him the flexibility to balance work as well as his studies, in order to progress his career – all while spending time with his young family. 
Gavin said, "The beauty of the apprenticeship is that I can combine studying and work in my chosen industry. I earn as I learn so I'm getting paid to qualify in something I love. 
"I was previously juggling supermarket nightshift and study with childcare, which was exhausting and meant time with my family was limited. It was a great relief to find an option where I could get fully qualified and gain hands-on experience, without having to do the night shifts and weekends anymore.   
"Now I'm following my own career path doing exactly what I want to do. It's incredible to be working at an international construction company, with so many exciting, high-profile projects in its portfolio. To anyone who's having doubts, I'd say, you're never too old to retrain and switch careers." 
Aaron Tate joined the quantity surveying team in Edinburgh back in 2017, after deciding full-time university wasn't the route for him. With the chance to both study and work simultaneously, an apprenticeship gave Aaron the chance to cement his knowledge while getting extensive support from the team. He is currently studying Quantity Surveying BSc (Hons) at Edinburgh Napier University part time and will be graduating this year.  
He said, "Thomas & Adamson is a great place to work, with a supportive culture and helpful staff, especially when studying. The diverse range of projects and clients has been invaluable to me in my journey to becoming a quantity surveyor. After graduation, I'll commence studying to become RICS chartered and I'm already looking ahead to playing a bigger role within T&A projects." 
Alastair Wallace, senior partner, added, "The national skills shortage continues to make headline news, and standard methods of recruitment are not enough to help bridge the skills gaps across the sector right now. We need to be looking into different ways of bringing people in and upskilling them, in order to fill those gaps. 
"At T&A we've seen such a positive response after introducing the apprenticeship programme. We support them in gaining a professional qualification, and they can study towards that whilst they're working, without incurring any debt – whilst providing us with real value, diversity of thought, perspective and productivity. We believe apprenticeships will play a key role in levelling up and reskilling the sector." 
Scottish Apprenticeship Week shines a light on the vital role apprentices play in supporting people, employers and the economy. This year's #ScotAppWeek23 (March 6 – 10) sees the launch of #Apprenticeshop, a social media campaign to help young people see what work -based learning is like and the wide variety of opportunities available – brought to life by apprentices and those who employ or support them.