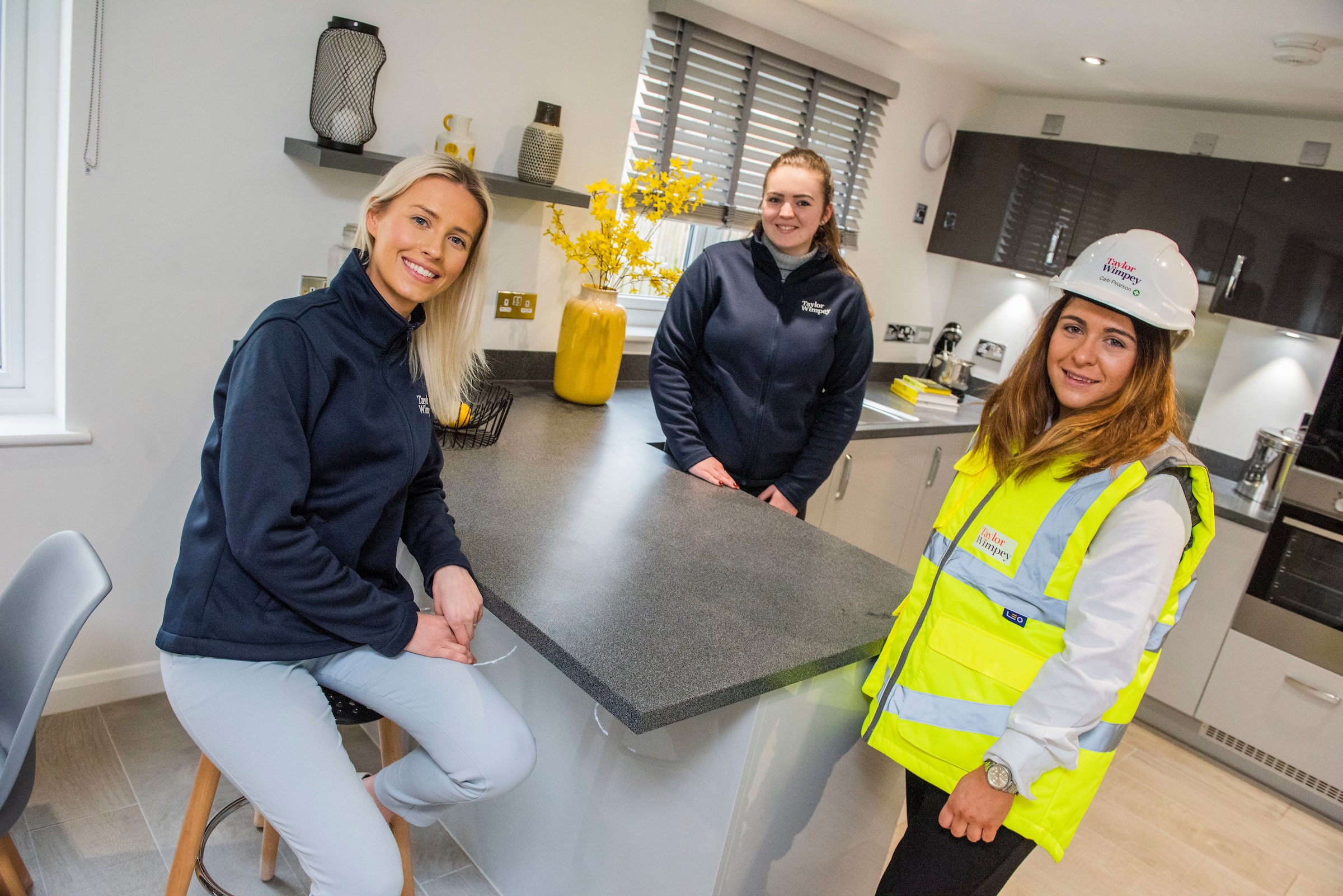 TAYLOR Wimpey East Scotland has marked this year's International Women's Day by bringing some of its young female talent together to share their experiences of working within the housebuilding sector.
International Women's Day (IWD) is marked annually on March 8. It is a global day celebrating the social, economic, cultural, and political achievements of women. The day also marks a call to action for accelerating women's equality. 
Pauline Mills, land and planning director for Taylor Wimpey East Scotland, commented, "Our young female talent are in themselves a representation of the progress that we have made in making our industry a more attractive place to thrive for everyone regardless of their gender. 
"We will always strive to do more but bringing Caitlin, Lauren, and Olivia together to discuss their careers and how they are enjoying working in the housebuilding industry was a great opportunity for us to play our part in this year's International Women's Day, while recognising the progress that we are making as a company in terms of female representation across all the areas of our business. 
"Their lived experience as young female employees working within what is perceived to be a male-dominated environment is inspirational and engaging as they are supported to achieve their personal potential."
Caitlin Pearson, trainee site manager, commented, "I work in a male-dominated environment that some women may feel intimated in, but Taylor Wimpey makes sure that I am supported on-site and having the chance to thrive and reach my potential is empowering. Gender equality is what we should all equally thrive for together. This goal will help abolish discrimination, which will create more equal opportunities, fairer societies, and happier women, men, and children." 
Lauren Grant, architectural technician, added, "I started my career with Taylor Wimpey just two weeks after graduating from Edinburgh Napier University in architectural technology. I had no industry experience at all, but I genuinely feel that I haven't been looked at any differently from someone who has been here much longer than I have.
"It is very refreshing to be treated the same no matter what stage of my career I am in. Taylor Wimpey also provides support and direction to make sure there are no barriers to whatever I want to achieve." 
Olivia Anderson, strategic land graduate, added, "I think some of the careers within the housebuilding industry still have a male bias but I feel that Taylor Wimpey is working hard to make sure there are no barriers to whatever I want to achieve. By aiming to make the most of my own potential, I hope that in my own way, I'm opening the doors to the possibility for more women like me to join this really exciting world that's full of opportunities."