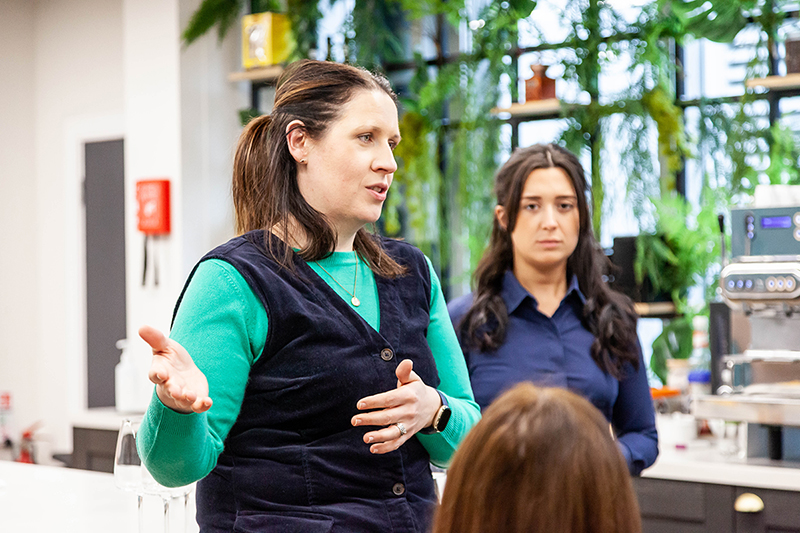 AHEAD of International Women's Day, construction business Thomas & Adamson is calling for education providers to introduce construction into the curriculum as early as primary school to help tackle sector gender equality.
With just 14% of UK construction jobs held by women, the firm staged an industry summit to assess the state of the sector and develop solutions to help encourage greater female recruitment and representation. 
Consisting of figures from a variety of organisations and education providers, key outcomes identified to tackle the industry's gender inequality include: 
· Primary school intervention – careers advice at primary school level when children start to abandon 'fantasy' careers  AND before adopting gender-based stereotypes.  
· Gen Z and sustainability – highlighting to the more environmentally conscious younger generation the key role the construction sector can play in fighting climate change. 
· Talk the Talk – change how we communicate to tech-savvy future generations, utilising social media streams like TikTok to show benefits, fun hi-tech elements of construction and different opportunities possible. 
· Lift the Lid – showcase strong role models for women to boost representation: fictional characters like Kylie Minogue as mechanic Charlene in 80s TV soap Neighbours are cited as a huge inspiration for Gen X girls who have gone on to work in similar sectors today. 
Hosted by broadcaster Heather Suttie and attended by representatives from DSSR Consulting Engineers, Civic Engineers, Redpath Construction, Glasgow Caledonian University and Construction Industry Training board (CITB), 'Educating the Educators' was another discussion point – ensuring staff at primary and secondary school level are fully informed about career options and how well suited the industry is for women to aspire to.  
Heather Holbrook, Thomas & Adamson partner, said, "Awareness is hugely important at grassroots level, particularly before young people go to high school and start thinking about selecting subjects. I was recently talking to a Primary 7 class about different roles in the sector and all they knew about were careers such as joiners and architects. They had never heard of a quantity surveyor or project manager, and how subjects such as maths can lead to successful careers in this space. It was great to be able to tell them just how many opportunities there are."
Holbrook also highlighted the attraction of construction careers to many young people – once they had been made aware of them, adding, "When young people are at high school, some aren't interested or able to enter full-time academia, and they often don't understand there are avenues into the industry such as apprenticeships and part time degrees  while getting hands-on work experience. That's an eye opener for some of them – that they can earn money and study at the same time. 
"We all know there's a massive skills gap shortage right now, so there's no better time to be talking about the various routes to employment and raising awareness of construction as a viable career path for all genders and backgrounds." 
Olivia Bibb, graduate QS at Thomas & Adamson, described her experience studying. She said, "It was very male-dominated at university, with just a handful of girls, who were mixed between PM and QS students. After this I had a five-year placement with another company, working exclusively with male colleagues. Since joining Thomas & Adamson I've been delighted to see lots more women throughout the business, and in senior positions. It's very important to me to be able to work with these role models so early in my career. I have a five-year-old daughter and feel that more women in senior roles will understand the challenges I face, and I appreciate that support."
Another finding was that the industry could take steps to become more parent and family-friendly via part-time and flexible working considerations. 
The message from the panel was that the sector has never been more welcoming to women. 
Stephanie Craig, Scottish customer engagement manager of the Construction Industry Training Board (CITB), said, "There is an awareness exercise that needs to take place to bust the 'macho culture' perception myth wide open. You can throw numbers, facts and figures at people to say there's X and Y number of women in construction – but until they see those women, they may not believe it.  
"A lot of women still think it's a man's job so we need to overcome these archaic thoughts and show a different side of construction – the real side. We are seeing a more open and inclusive work environment where there is mutual respect for the job that is being done – despite the gender."