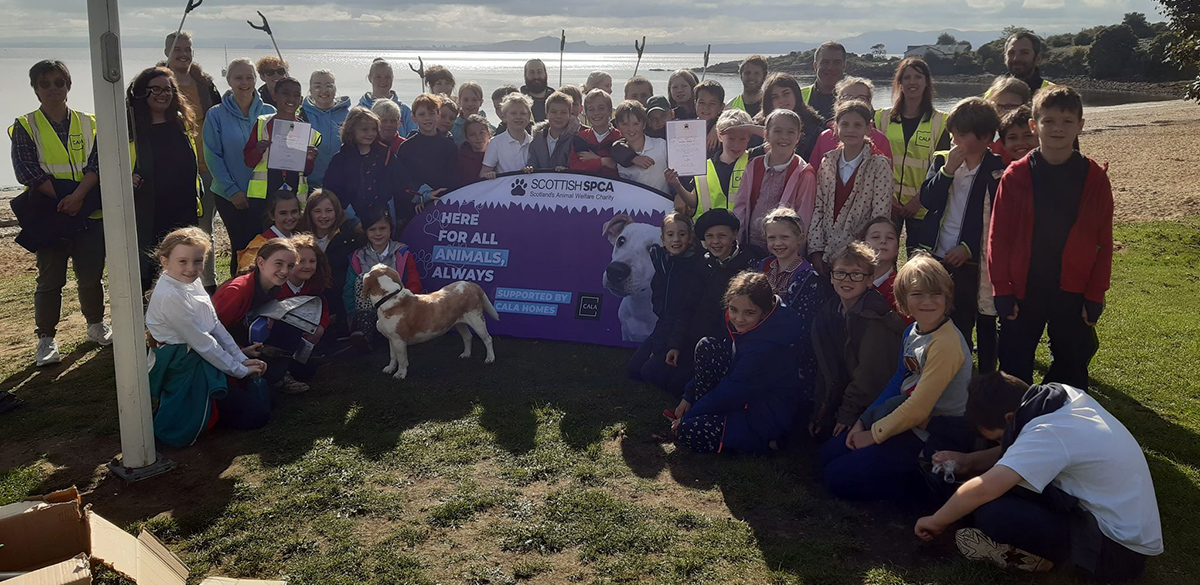 CALA Homes (East) has announced a suite of community support initiatives for the Aberdour area in Fife, as part of the housebuilder's new Community Pledge programme.
The Community Pledge sees bespoke programmes of activity created for each Cala development, designed in collaboration with the communities they support to ensure specific local needs are addressed.
Inchcolm Green, Aberdour is the first Community Pledge for Cala in the east of Scotland, and includes:
A donation of £1,000 to Aberdour Golf Club for a community garden
Annual donations towards Aberdour Christmas lights and trees to add festive sparkle to the area.
The Cala team volunteering with the Scottish SPCA to provide educational wildlife talks and litter pick at Silver Sands beach.
Showhome of Support, where local businesses are given a platform within Cala's Inchcolm Green, Aberdour showhome.
Land to Life, a new schools' initiative designed to bring the housebuilding industry and community creation to life for pupils.
Stay Safe, Stay Away, which aims to educate children about the dangers of playing on building sites.
Phillip Hogg, sales and marketing director for Cala Homes (East), said, "We're proud to have launched our first ever Community Pledge at Inchcolm Green, Aberdour and have loved getting to know the local people and organisations who have been involved so far. Collaborating with communities on initiatives that will really make a difference to them helps us to forge even stronger connections to the areas in which we are building homes, something we really value.
"We'll continue to provide updates on the fantastic programme of support we have planned for Aberdour, and look forward to rolling out more Pledges across the East of Scotland this year."