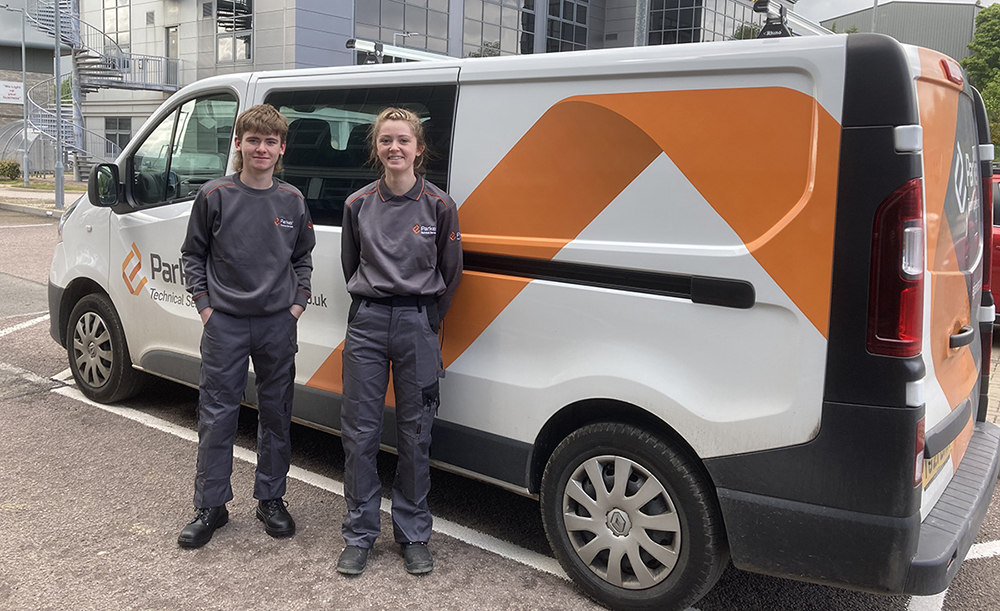 EDWIN James Group has announced it has exceeded its target of expanding apprenticeships to 15% of the workforce and has announced new commitments to supporting young people.
In 2021 apprentices accounted for 10% of the workforce, and the organisation committed to increasing this to 15% within two years. Following the expansion of the programme, the figure now stands at 16% of the Edwin James Group workforce across Musk Process Services, Parker Technical Services and Peak Technology Solutions.
The business revealed it is now building on its existing programme to support more young people into engineering careers. Working with schools, the company is planning to introduce Foundation Level apprenticeships for 15-18-year-olds and to increase the number of graduate apprenticeships.
Edwin James is also taking part in a pilot Careers Pathway programme in North Lanarkshire. The programme, for children at S2 level, seeks to inspire future career choices and inform them about the different pathways available.
Robert Molloy, MD of Parker Technical Services, Scotland, said, "Apprentices are vital to the future growth of the Edwin James Group. We're very proud of the success of our existing scheme, and expanding support out to schools and graduates is the next logical step.
"In an industry that faces a severe skills gap, educating young people on the exciting and varied opportunities that a career in engineering can offer is vital. At Edwin James, we believe in developing talent from within, and many of our senior managers and board members started their career with an apprenticeship."