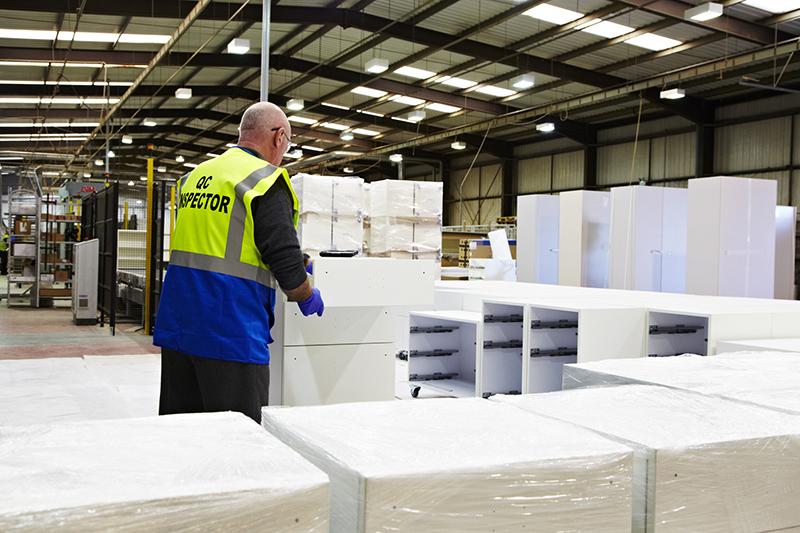 DUNFERMLINE-based furniture and fit-out specialist Deanestor has announced a record order intake of around £24 million in the last six months.
The business revealed it is now anticipating its highest ever turnover in 2023, which is projected to rise to £22 million – an increase of £2.8 million compared to last year.
Since the start of 2022, production volumes have continued to rise as Deanestor's factories returned to pre-pandemic levels of turnover and profit. Turnover in 2022 increased by 35% to £19.2 million.
The record intake is for fit-out projects for both new and repeat clients and contractors and are across a range of markets including build-to-rent and student living in the private sector, healthcare, and education.
The latest orders include a contract to manufacture and install kitchens for 370 apartments for rent in the centre of Birmingham and Deanestor's second kitchen and bedroom fit-out project for developer Crown Student Living in Nottingham.
Deanestor's Scottish business was recently awarded its largest education contract to date – a £5 million project for BAM to manufacture furniture and fit-out two high schools on the Dunfermline Learning Campus.
Ramsay McDonald, MD of Deanestor in Scotland, said, "Towards the end of 2022 and at the start of this year, Deanestor saw its highest ever order intake. Confidence has definitely returned. Build-to-rent is extremely buoyant across the UK, and the student living and education sectors remain strong. We are also seeing an increase in the size of our projects for residential schemes as well as a trend for taller buildings to deliver more homes for rent.
"Enquiries remain at healthy levels, and we now have a record quote book which is another very positive economic indicator. The acute challenges in labour and materials costs after the pandemic have now stabilised and with such a strong order pipeline, we expect our growth to continue for the next 24 months and beyond."