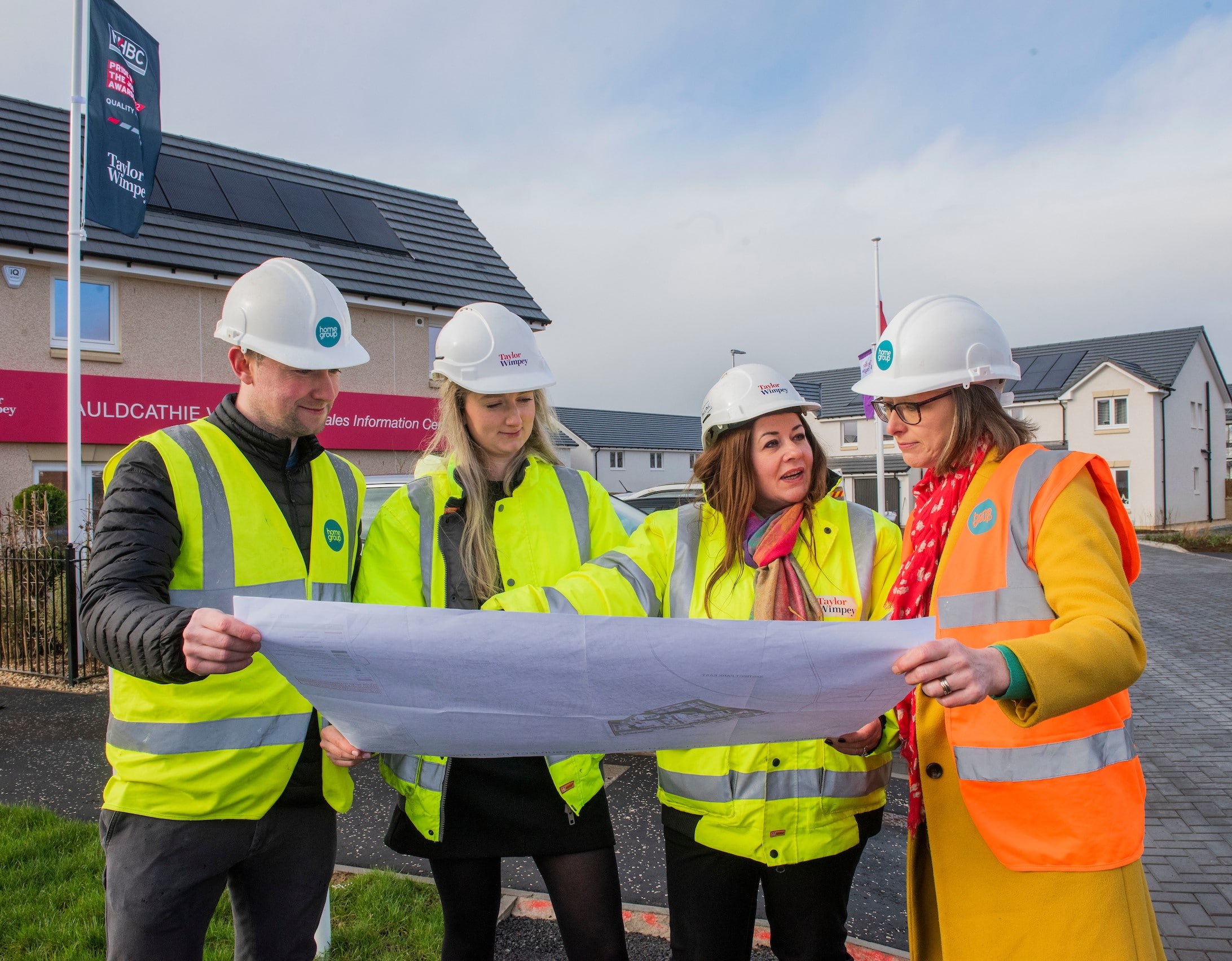 TAYLOR Wimpey East Scotland has concluded a contract with Home Group Scotland to deliver 55 affordable homes for social rent at Winchburgh.
The agreement will see the delivery of 32 two-bedroom cottage flats and 23 three-bedroom terraced and semi-detached homes in the West Lothian village.
Pauline Mills, land and planning director at Taylor Wimpey East Scotland, said, "This latest agreement with Home Group Scotland builds on our successful partnership over the last two years to provide 69 affordable homes at our nearby Calderwood development.
"As one of the largest housebuilders in the UK, we are committed to building more than homes and making sure that we add social, economic and environmental value to the wider communities that we operate in. The delivery of 55 affordable homes at Auldcatihie View is part of that commitment being delivered locally in Winchburgh.
"Construction work of these properties is already well underway, and we expect to hand over the first of our completed properties to Home Group Scotland later this year. We're also looking forward to announcing future projects with Home Group Scotland in the next few months."
Audrey Simpson, director of Home Group Scotland, added, "We're really proud to be working with our partners to bring 55 new affordable homes to Winchburgh. This is an opportunity for people to find a place to call home and help us support a strong local community.
"One of Home Group's core commitments is to deliver the right homes in the right places and in Winchburgh we believe we are achieving that."