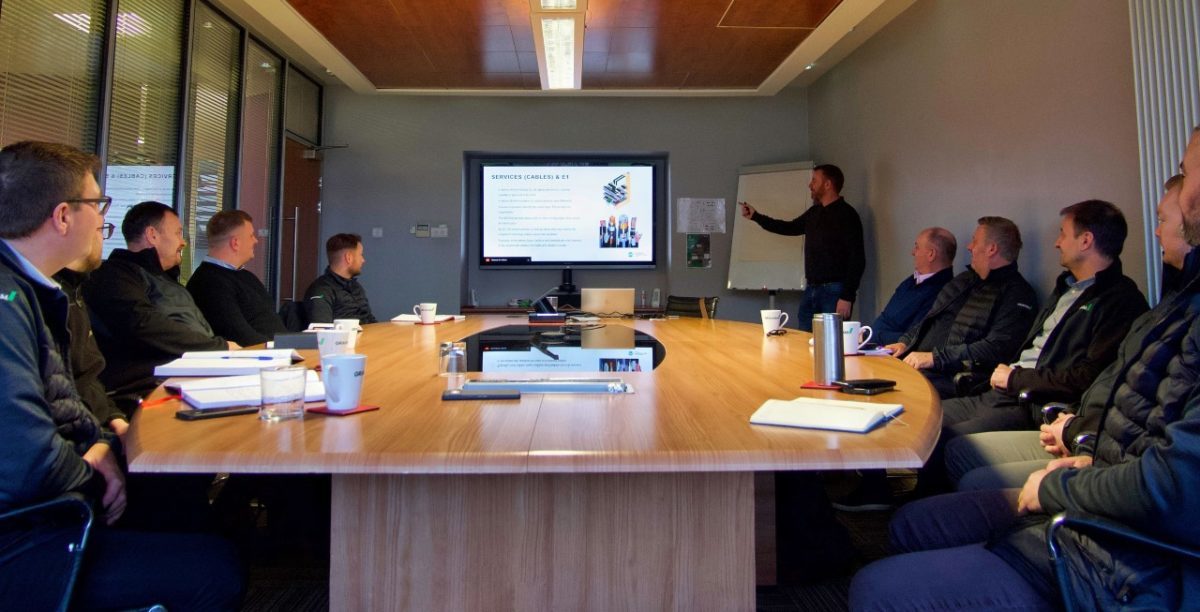 GRAHAM has invested in enhanced fire awareness training for more than 100 of its employees in partnership with Nullifire, a fire stopping solutions and intumescent coatings manufacturer, part of parent brand CPG UK.
Designed and managed by area sales manager for fire protection at CPG UK, Colin Green, the training has been developed specifically for the contractor to upskill its team with fire prevention and protection information to use in day-to-day activity.
Team members from all levels of the business, including directors, quantity surveyors, site managers and planners, have completed the training which was facilitated both in an office and on-site environment.
Participants have been involved in sessions to help develop an understanding of each other's priorities and experiences, improving everyone's awareness of fire risks across different disciplines and on-site environments.
Andrzej Suwik, who leads the quality team at GRAHAM Building North division, said, "The devastating impact of fire has been brought to a head over the last five years following the tragic incident at Grenfell Tower and subsequent legislation changes. We want to ensure that our employees are confident in understanding the preventative measures that can be put in place across the business at all levels to mitigate any serious issues caused by fire.
"GRAHAM has significantly invested in the roll-out of Nullifire training which was developed specifically for our team, and we are proud to be one of the first contractors to deliver such high-level support."
Colin Green, area sales manager for fire protection at CPG UK, added, "Working with the GRAHAM team has been a valuable experience, both to help improve its team's knowledge but also for me to learn more about specific risks within the construction sector. Nullifire developed a bespoke package that ensured we provided practical advice that was relatable to real-life situations.
"Our training is centred around raising awareness and encouraging businesses to think of fire stopping earlier subsequently allowing better solutions, improving time and money efficiency, and saving lives."