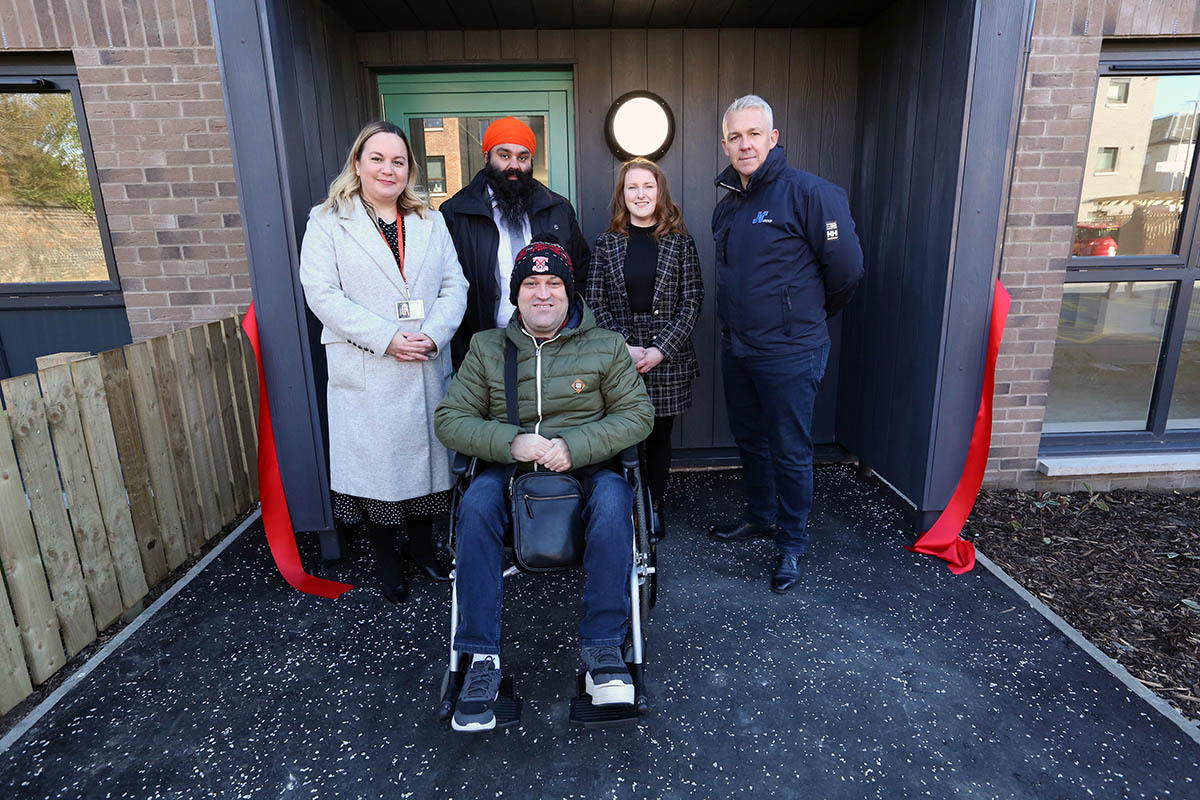 THE JR Group has handed over a new residential development to Clydebank Housing Association comprising 18 one and two-bedroom flats.
New resident Barry O'Donnell joined councillor Gurpreet Johal, councillor Sophie Traynor and representatives from Clydebank Housing Association and The JR Group for a ceremonial ribbon cutting at the site on John Knox Street – at the former location of a bowling green at Clydebank Bowling Club.
The development includes grant funding from the Scottish Government and loan funding from CAF Bank. Two of the flats are specifically adapted for wheelchair users.
The creation of the affordable housing development also helped secure the long-term future of Clydebank Bowling Club, which was able to invest in the remaining facilities.
Partners including MAST Architects, engineers Cowal Design, development consultants Macdonald & Cameron, NBM cost consultants and energy and sustainability specialists Carbon Futures, as well as Clydebank Housing Association, worked with The JR Group on the project, which has also been given the support of Sportscotland.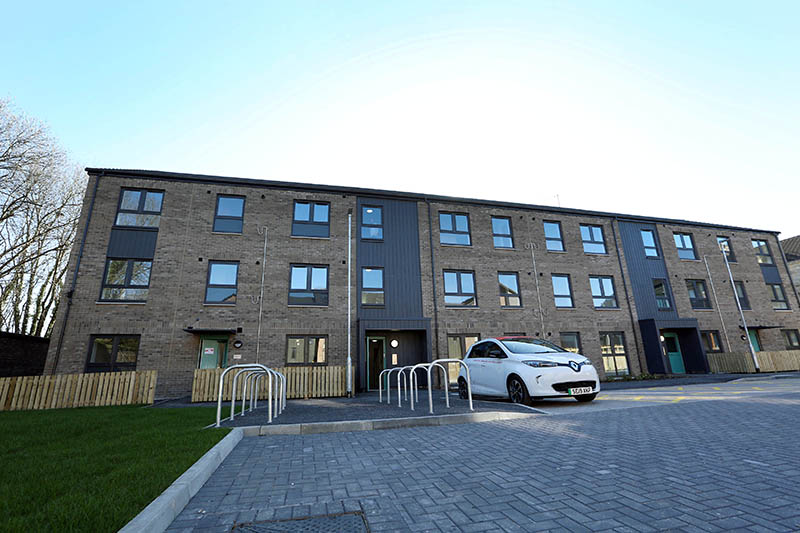 Lynette Lees, chief executive of Clydebank Housing Association, said, "We are thrilled to be here today and to be delivering these new homes to our residents. Our management committee is committed to increasing its affordable rented housing stock for the benefit of current and future tenants, so it's wonderful to see this project to come to life. 
"The JR Group has delivered these homes to an exceptionally high standard and has helped us meet the high demand for social housing in our area. These homes will go some way to meeting our current waiting list demand for affordable rented homes.
"This development is in the heart of our area of operation and will be a valued addition to our housing stock."
Gary McGregor, MD for The JR Group, added, "It is great to be able to hand over this project to Clydebank Housing Association today. It has been fantastic to progress this site and we are incredibly proud of the results, creating warm, energy-efficient homes, fit for the future.
"Not only will the flats be a great addition to the West Dunbartonshire area, but by carrying out the project we've been able to support Clydebank Bowling Club, which is a trusted and important part of the local community. We wish all the new residents a very warm welcome to their new homes."