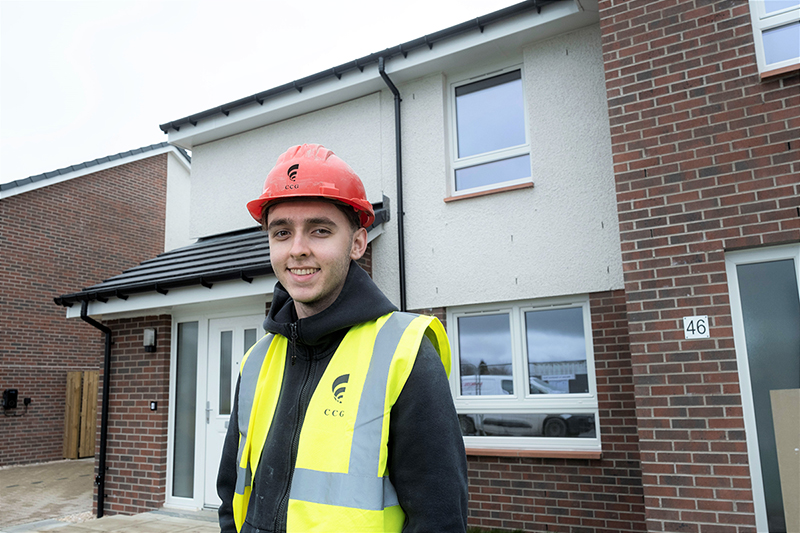 CONTRACTOR CCG has confirmed an intake of 17 new trade apprentices in 2023, taking the total number employed across the group of companies to 67.
The apprentices will undertake a four-year training programme across joinery, bricklaying, floor-laying, electrical, heating engineering and plumbing where they will gain on-site experience as well as studying at college whilst earning an income.
Jamie Kelly (20) from Garrowhill is one of 33 apprentices employed in Glasgow and the west. A second-year plumbing apprentice, he is studding at Glasgow Kelvin College in Springburn and is currently based at a 150-home regeneration scheme in Airdrie.
Jamie said, "Since starting my apprenticeship, I have really enjoyed it. I have been based on quite a few sites and I have gained a lot of experience and I think the most valuable skill I have learned to date is communication; every day is different so it is important to be listen, learn and get involved."
Leigh Kennedy (25) from Alexandria in West Dunbartonshire is in the second year of her joinery apprenticeship programme with West College Scotland. She added, "I've worked on three sites so far and have really enjoyed my time with CCG. Each project I have been involved in have been at different stages and I have really focused to develop my skills as part of the team. I would definitely recommend an apprenticeship. The skills that I am learning will be invaluable to the rest of my career and that's what young people can look towards."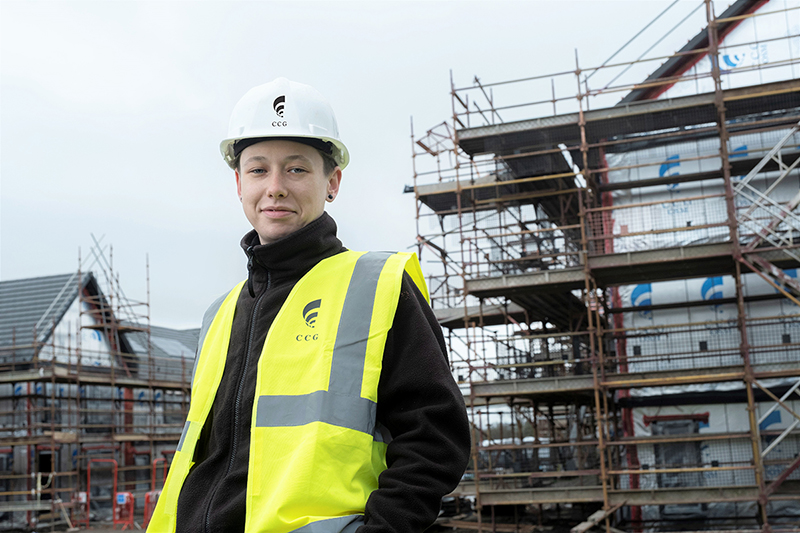 CCG revealed a quarter of its workforce is under the age of 28. The firm's apprenticeship programme, which also includes SVEQ in administration, is complemented by a range of higher education training programmes in areas such as site management, surveying, and timber frame design.
CCG MD, David Wylie, added, "Our business is live on over 30 construction projects, including over 3,000 homes and seven planned maintenance contracts across the breadth of the country, and their delivery is reliant upon our staff whether they are experienced or are taking their first steps into a career via an apprenticeship or training programme.
"As a business, CCG are extremely proud that we are able to provide opportunities, year-on-year, to develop and enhance the careers of young people and we all look forward to welcoming our new recruits this August."