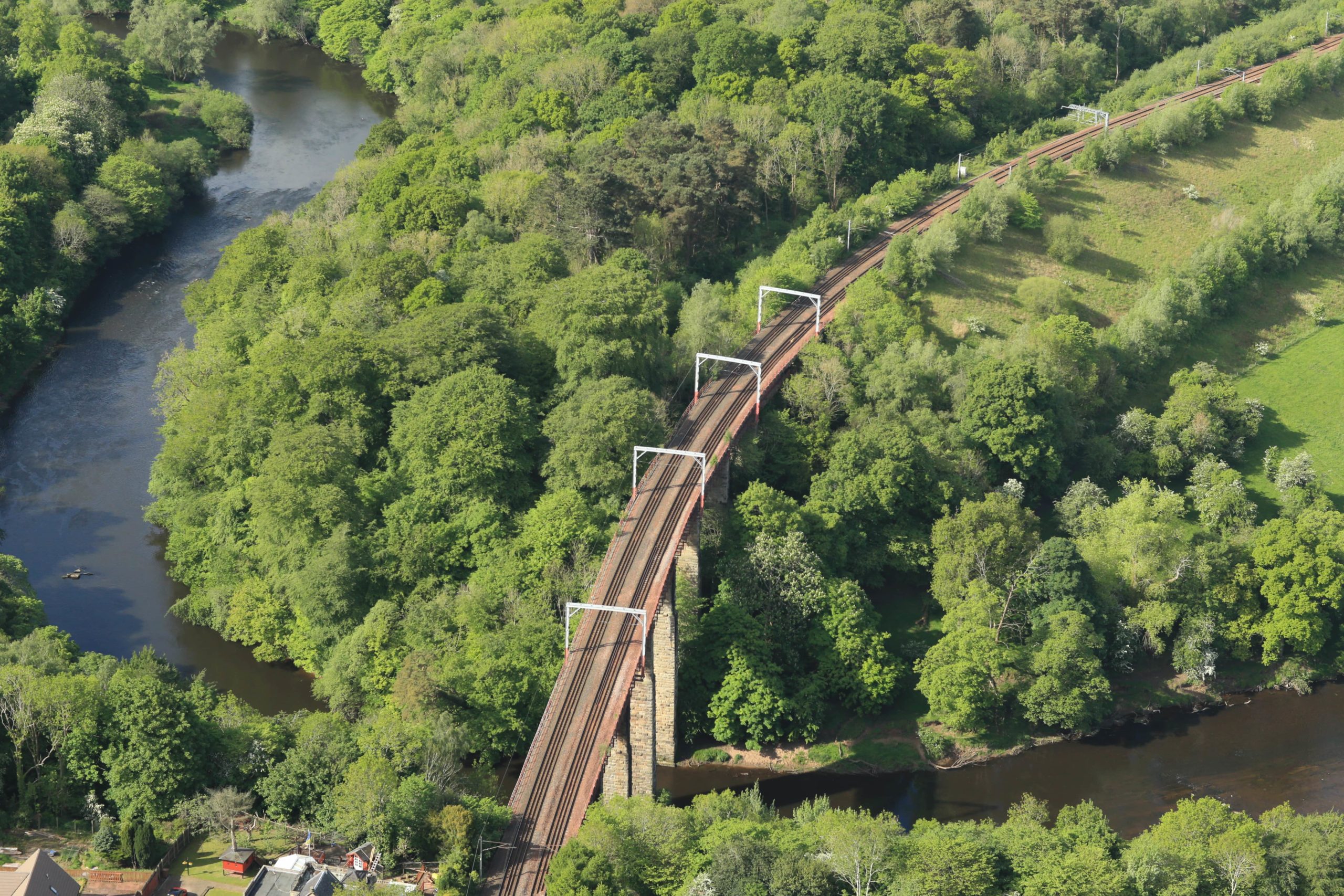 NETWORK Rail is set to carry out crucial improvement works to Camps Viaduct rail bridge near Motherwell in a £6 million project.
The works will last for 13 months, from March 2023 to April 2024, and will see the lifespan of the structure extended as part of Network Rail's commitment to running a safe and reliable railway.
Metalwork repairs will also be carried out, as well as painting, masonry repairs to all piers,  underwater repairs where required, and the installation of rock armour on the river bank to prevent erosion.
Camps Viaduct is around 160 years old and towers 35m above the River Clyde between Ferniegair and Motherwell, serving passengers between Glasgow and Motherwell.
Suzanne McKay, scheme project Manager at Network Rail, said, "Vital maintenance and renewals work such as the work at Camps Viaduct helps Network Rail continue to run a safe and reliable railway.
"This essential work will not only greatly improve the look of the structure but will extend its lifespan for up to two decades.
"We appreciate the impact of our activity will have on those living closest to the bridge and while we will do all we can to minimise this, we are limited in terms of what measures can be put in place to mitigate against some the nosier elements generated by the heavier engineering.
"We are grateful to the community for their patience while we complete this vital improvement work."