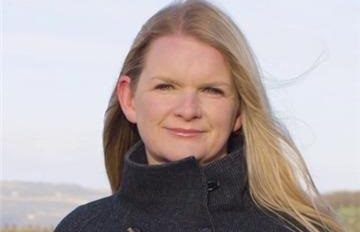 ARUP has spoken of its pride in sponsoring Ballard Motive Solutions' (BMS) Scottish Schools Hydrogen Challenge, an education programme which aims to engage students with renewables, hydrogen, and technology.
The activity challenges participants to build a hydrogen fuel cell vehicle from a kit of LEGO components, LEGO motor and custom-made miniature hydrogen fuel cell power supply.
At each workshop, the top three teams who design the most energy efficient vehicles will advance to the Grand Final. From these groups, the team who can construct the best performing fuel cell vehicle will be crowned champions.
The initiative will engage with over 100 schools across eight Scottish cities. Arup said it hopes to inspire a generation of young people to raise the profile of renewable energy.
Clare Lavelle, energy leader for the north at Arup, said, "Arup is thrilled to take part once again in the Scottish Schools' Hydrogen Challenge which offers a great opportunity to bring together pupils from local communities across the country and engage them with hydrogen and technology. We're also delighted to support BMS in this endeavour, who are as passionate as we are about inspiring a future generation of engineers and scientists.
"We hope the young people taking part will be motivated to take up a future career within the renewable energy sector as we strive to reach net zero."
Last year, BMS delivered 93 workshops in 28 schools to around 2,600 pupils and held three regional finals. As partners and sponsors of this year's challenge, Arup will help deliver educational and collaborative workshops to school groups in Dunfermline and Edinburgh.
Ben Todd, CEO, BMS, added, "BMS has delivered hands-on hydrogen education programmes to more than 120,000 students over the past 13 years, as part of our goal to deliver practical solutions to decarbonise transport. Based on real engineering principles, the Scottish Schools' Hydrogen Challenge workshops are delivered by our in-house team who work with representatives from local academic bodies to inform, train and educate students about the worth and potential of green hydrogen and how it can be effectively applied to offer sustainable, zero-emission alternatives to existing vehicles and infrastructure."