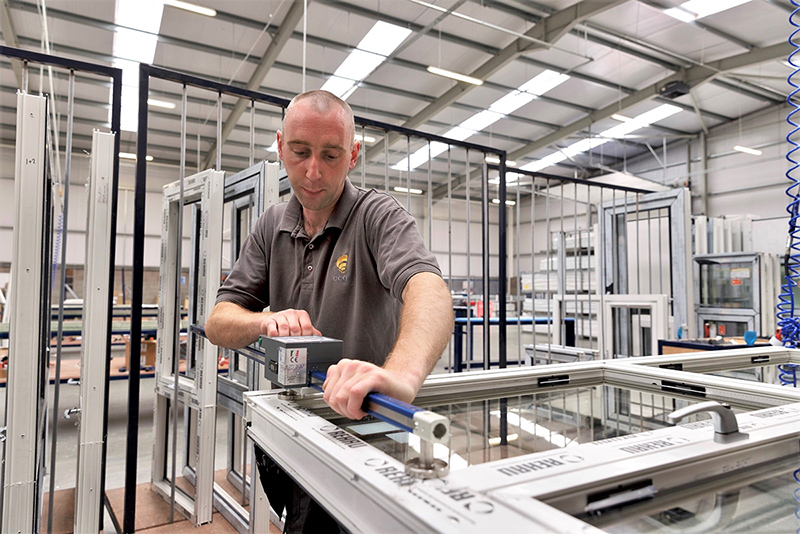 MORE than 700 Leith homes are having their windows and doors replaced as part of a planned maintenance programme by Harbour Homes.
Tenants of Harbour, formerly known as Port of Leith Housing Association, will receive new windows and entrance doors, while common access doors to entrances and stairwells will also be replaced.
Contractor CCG will lead the delivery of the contract. The firm manufactures windows and doors from a facility at its HQ in Cambuslang.
The product range in particular is made using uPVC as a result of a strategic partnership with polymer supplier, REHAU. CCG said uPVC is an 'incredibly hard-wearing' material and requires very little maintenance.
A composite material is used for the door sets. The doors have a solid timber core with uPVC used as an external skin.
All of the products are fully finished prior to leaving the factory. CCG Asset Management, the in-house planned maintenance division of the CCG Group, then assumes responsibility for the installation.
A total of 135 properties have been completed to date with the second phase of works beginning earlier this month.
CCG Asset Management manager, Jim Cunningham, said, "CCG has worked with Harbour Homes for a number of years. Not only has our division undertaken a large number of planned maintenance workstreams, we have also delivered various new build residential developments, also supported by our plumbing services, including 304 homes that are presently under construction in Granton so, it is a pleasure to work with them again on this latest contract.
"Our uPVC product range is a great option for clients like Harbour. Being a seaside district of Edinburgh, is incredibly exposed by the weather; these products offer certainty due to being so robust and, over the longer-term, the association needn't worry about recurring maintenance costs that may be associated with a timber alternative."
A Habour Homes spokesperson added, "We have worked closely with CCG for many years delivering window upgrades across our homes and we are looking forward to what promises to be another successful project."