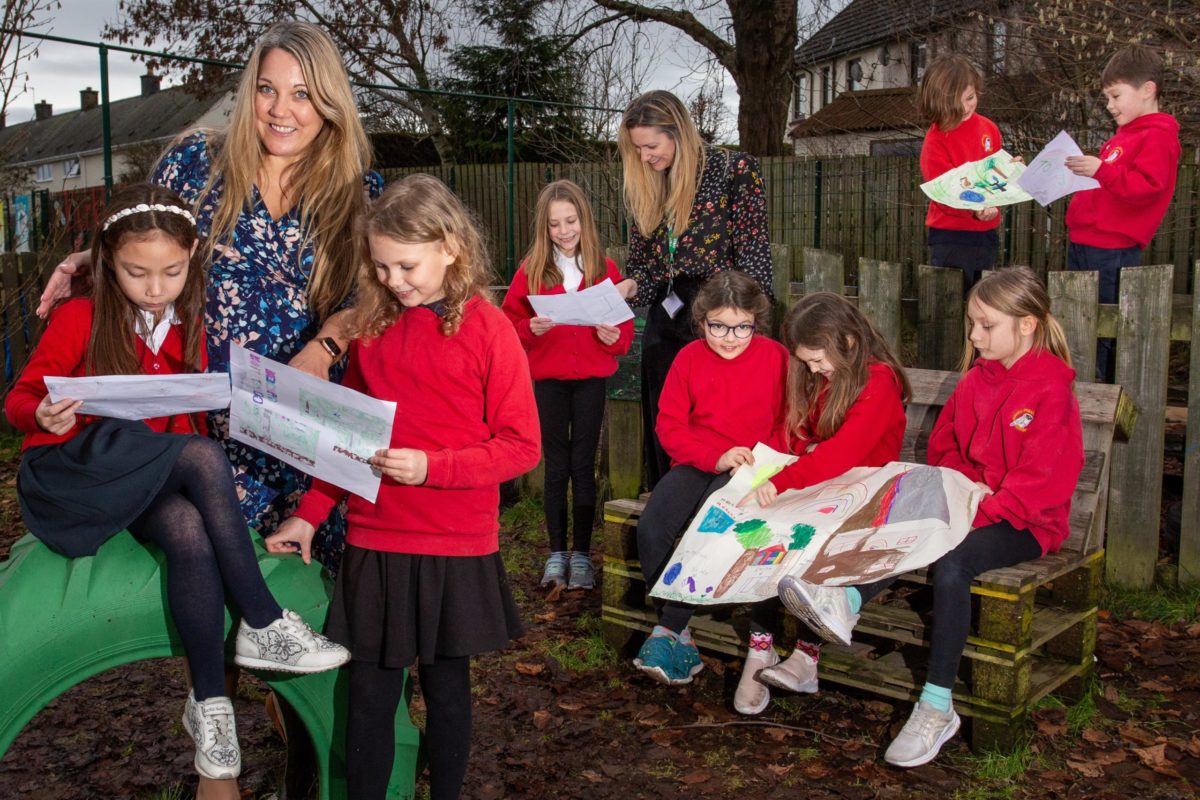 PUPILS at Kirkhill Primary have created garden designs for Tulloch Homes' show home at Highland View in Kirkhill as part of a competition.
The Lochy show home, a three-bedroom detached bungalow, enjoys views across the River Beauly, and the winning design will be brought to life and implemented at the property.
The young designers of the winning creation will also receive a gardening kit and a donation will be made to the school.
Three pupils, Isla Miller (7), Darcie Williamson (7) and Casey Ross (6), worked together on their garden design which included a treehouse, swimming pool and play equipment.
Lauren Campbell (9) took an environmental approach and considered a bug hotel, vegetable patch and space for a compost bin with lots of plants throughout.
With a rainbow slide, Emily Thursby (7), opted for a garden full of colour while Tor Macdonald (7) and Seorie Mackie (7) created design featuring a barbecue pit, pond and fountain.
Tulloch's sales and marketing director, Jo McLaren, said, "The pupils were encouraged to use their imaginations to transform the garden and they have delivered. They've created some wonderful plans for our show home – it'll be a challenge to select just one winner!"
Kirkhill Primary School headteacher, Georgina Dunbar, said, "The pupils have shown real enthusiasm for this project, some doing their designs at home, others in class. We're grateful to Tulloch Homes for their initiative and all very excited to see the winning garden come to life."