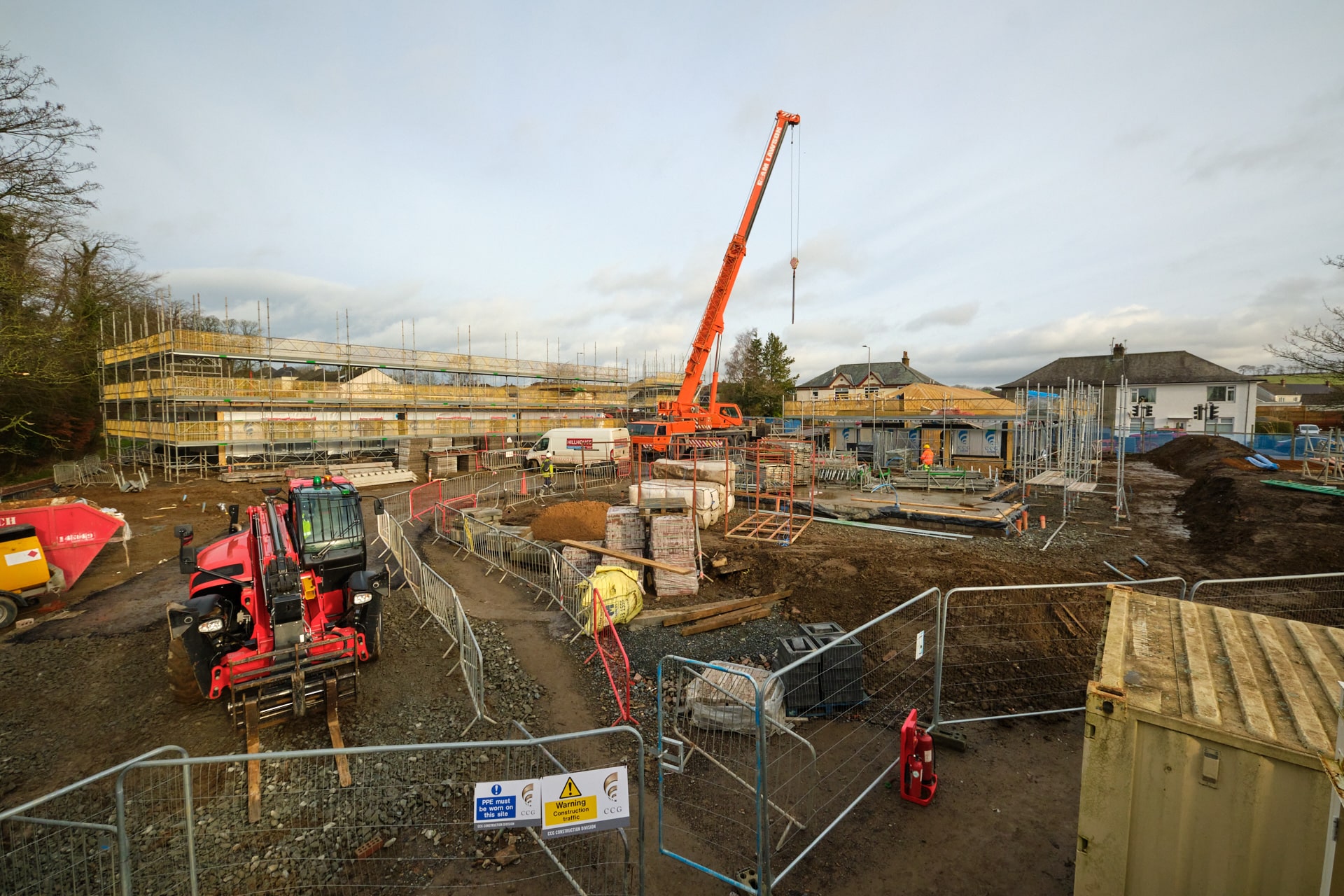 CCG has commenced work on the build of East Ayrshire Council's first net zero assisted living development.
The site, at Kilmarnock Road in Mauchline, will include a staff base, three wheelchair accessible bungalows, and 13 assisted living flats.
Built for the East Ayrshire Health and Social Care Partnership, the local authority said that the development is similar to its existing award-winning facilities within Kilmarnock and Hurlford.
CCG director, Calum Murray, said, "East Ayrshire Council and CCG's strategic housebuilding partnership is continuing to transform communities across the region. Kilmarnock Road is a third such development that we have led that offers a unique, sheltered accommodation concept whilst the addition of wheelchair-adapted bungalows addresses local demand for accessible, affordable housing.
"The homes will also be highly energy-efficient thanks to CCG's advanced build methods (helping to lower energy fuel bills) and the integration of an entirely renewable, zero-emissions energy strategy ensures that the development is leading-edge in addressing the current climate agenda. A great project, we look forward to bringing Kilmarnock Road to completion later this year."
Councillor Douglas Reid, leader of the East Ayrshire Council was joined at the official ground-breaking ceremony by councillors Jim McMahon, Claire Leitch, William Lennox, and Alyson Simmons. He said, "It was great to be on site to see the progress and for the official ground-breaking to take place. I am pleased to report that the build is going really well and is on schedule.  This will not only provide 13 new homes but will allow people to live independently in our community.
"I am really proud of our house building programme and our move towards delivering net zero. This means that carbon emissions associated with regulated operational energy will be equal to zero so we will be installing air source heat pumps and solar panels.
"In this ongoing cost of living crisis providing good quality, affordable, energy efficient housing is so important and ensures that local needs are also met into the future."