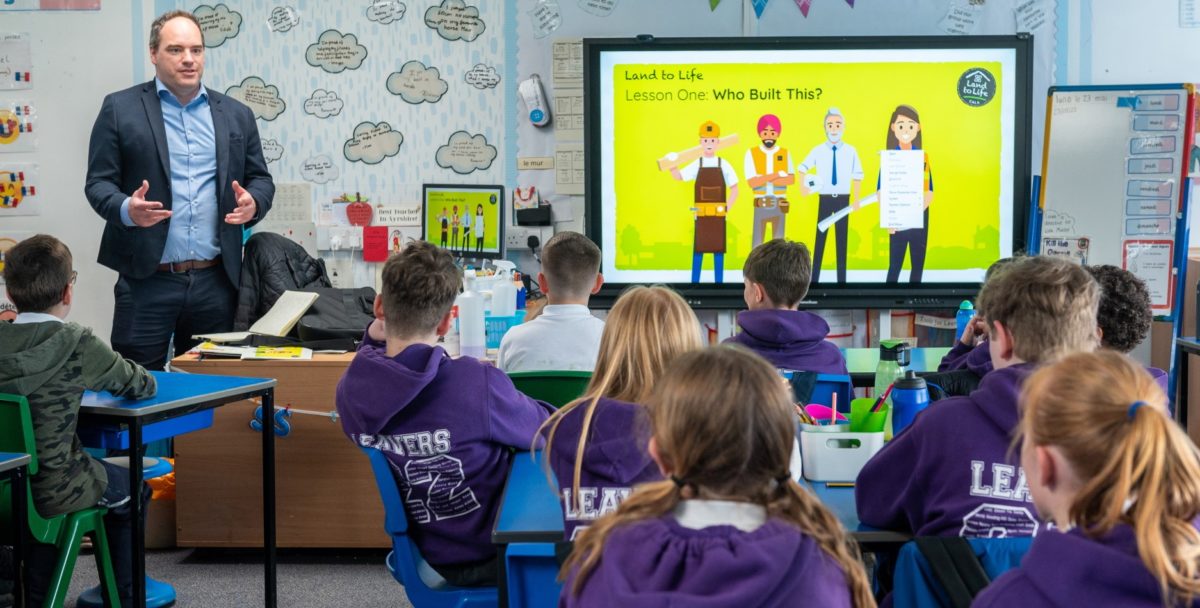 CALA Homes has created a curriculum-based schools programme for children aged 7-11 to help cultivate early talent and transform the perception of housebuilding careers.
'Land to Life' has been developed with a specialist education consultant and is expected to be rolled out to hundreds of children in Scotland and England over the next two years.
The initiative aims to build awareness of how new homes are developed and the important role that housebuilders play in creating sustainable communities.
Participating schools will receive a suite of materials to enable them to deliver the programme, along with support from local Cala representatives giving pupils an interactive, real-life insight into housebuilding.
Rod Pearson, head of people at Cala, said, "Creating strong links in the communities in which we build has always been incredibly important to us. Our latest school's initiative goes a step further by supporting our wider ambitions around early talent and diversity, by encouraging young children to think about how homes are created in a more meaningful way than ever before.
"We have a responsibility to open young minds to the fact that our industry is about much more than bricks and mortar. There are unlimited opportunities available within this industry, an industry which we all know needs to be more diverse. We believe changing perceptions at a grassroots level is one of the ways we can improve diversity in the long-term."
The Land to Life programme comprises six lessons covering topics such as design and technology, sustainability, planning, and marketing. Schools will receive lesson plans and teachers' notes, along with presentations, worksheets, and animated videos. The programme will feature a diverse cast of animated characters, and alternative activities available for children with special educational needs.
Moray Stewart, land director from Cala Homes (West), was part of the first Land to Life pilot at Doonfoot Primary School, in Ayrshire. He added, "It was brilliant to be involved in the first trial of the Land to Life programme. The pupils were thoroughly engaged, asking inquisitive questions about my role and the different types of career paths available.
"Our pilot shows that there is a real opportunity to harness the curiosity of young people and highlight how this sector can open doors for everyone."