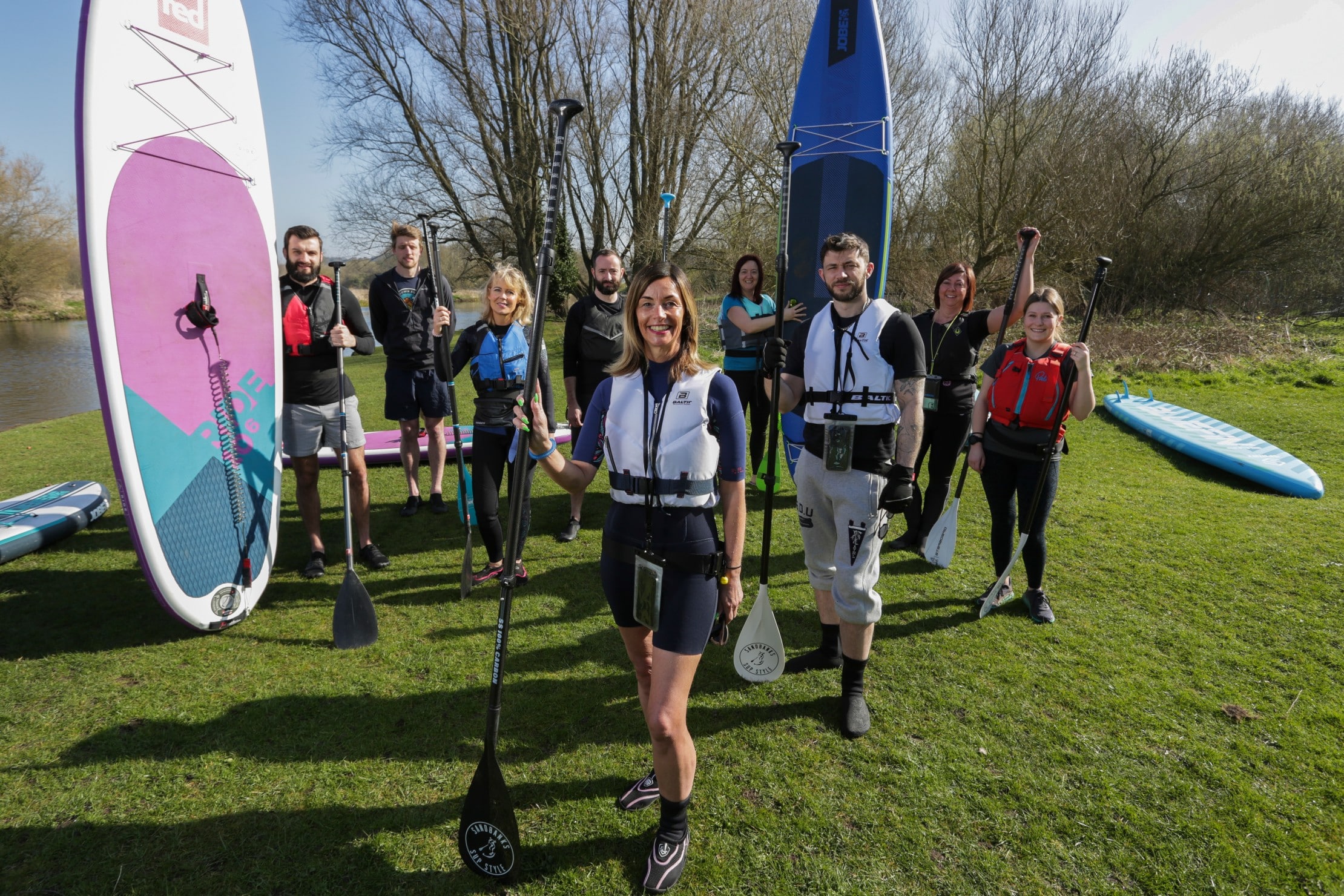 RUSSELL Roof Tiles has revealed the local charities and good causes that are to benefit from this year's Give 4 Good project.
The firm's team has collectively pledged to raise £40,000 for local causes. Employing 140 people at two sites in Burton and in Dumfries and Galloway, Russell Roof Tiles said its staff are 'ready' and 'raring' to get involved in fundraising.
Teams across the business have chosen the charities that they would like to donate to, and already have a list of events that will take place throughout the year.
Recipients of the fundraising will include mental health charity Mind, Burton and District, who provide advice and support to empower anyone experiencing a mental health problem.
Russell Roof Tiles has fundraised for Mind before and Keri Lawrence, development and sustainability officer at Burton and District Mind, commented, "Russell Roof Tiles donations have helped to support in growing our holistic therapy, and enabled us to provide sessions to some of the most vulnerable people in our communities."
Andrew Hayward, MD of Russell Roof Tiles, commented, "After such a successful year of fundraising in 2022, we wanted to continue to show our support this year. Our core value of supporting our local community, causes and charities is as important to our team and neighbours as it is to us.
"Since 2015 the team at Russell Roof Tiles has pulled together to fundraise for local charities close to their hearts and we pledge to do it again this year, with an ambitious £40,000 target. Over the past seven years we raised over £168,000, and I have no doubt that we'll achieve it with the help of our customers, partners and suppliers."
The company has invested in charity support over the years, and since 2015 has supported over 38 different charities and causes local to its Lochmaben and Burton on Trent sites. It has hosted fundraising events, that have seen staff dance, hike, run, cook, paddle and even slim their way to raise cash. Over the years its Annual Big Quiz and its charity golf tournaments have raised some record-breaking amounts of cash.