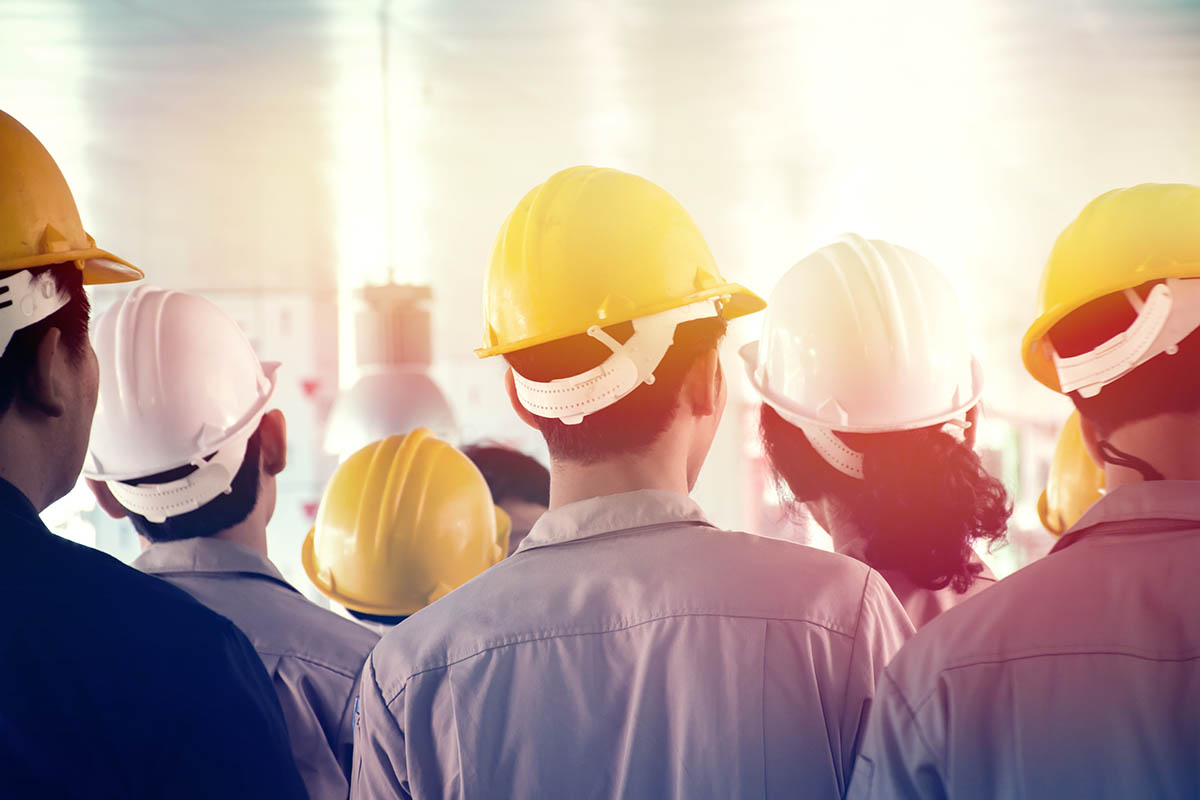 SCOTLAND'S construction sector is well placed to benefit from a strong pipeline of projects, but employers will have to grapple with an increasingly competitive labour market as demand for skills intensifies.
That's the view of Ian Hughes, Construction Industry Training Board (CITB) Scotland engagement director, who is urging businesses to examine their training models and reach out to their local CITB contacts to find out what help is available to secure their future workforce.
Project Scotland spoke to Ian in the wake of the publication of the CITB's latest Construction Skills Network report, which revealed that Scotland will require an extra 19,550 construction workers by 2027 to keep up with demand. The report highlighted that, despite the predicted recession this year, construction will remain buoyant with slow growth returning in 2024, necessitating the need for an increased talent pool.
Infrastructure, private housing, and repair and maintenance are the sectors expected to be most in demand.
Reflecting on the current jobs market, Ian explained, "We are pretty much in full employment and what that means is if you're not growing your own workforce, and not training your own workforce, it's a hugely competitive marketplace. It's a buyer's market as far as employees are concerned. They're picking and choosing based on lifestyle, career opportunities, wages."
Ian emphasised that funding is available to help with training, highlighting that CITB's budget will be maintained over the next 3-4 years, guaranteeing the same investment levels in Scotland as in previous years.
"Last year we invested, in terms of direct employment support, £24 million in Scotland for apprenticeship support," he added. "That's made up of management agency contracts, apprenticeship grants, and travel and subsistence."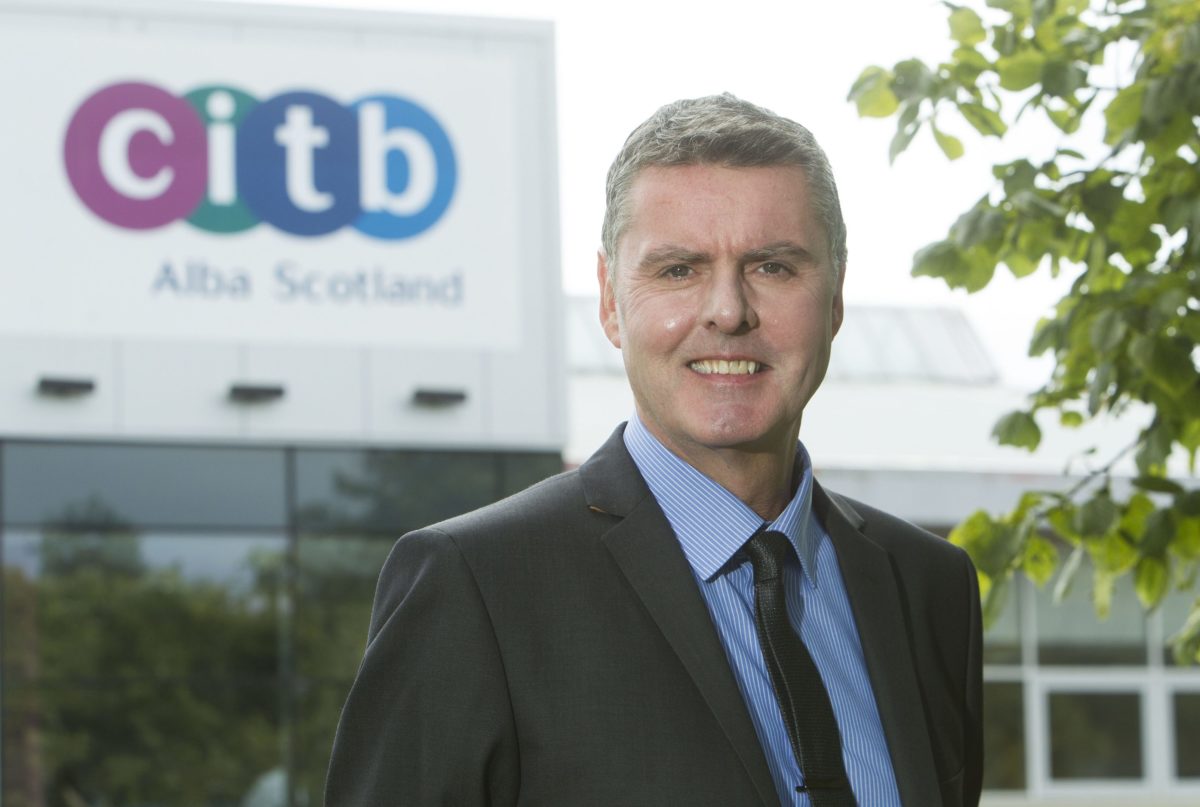 Some £1.5 million was spent on travel and subsistence, mainly within rural and remote locations, reflecting CITB's understanding of some of the logistical challenges some construction businesses face north of the border. The organisation's Scottish Academy for Construction Opportunities commission awarded £1.3 million to support 1,000 job-starts across the Highlands and Islands.
Further initiatives have included the employer network pilot project, which enables employers to receive guidance on how best to find and fund the training most appropriate to them. And to help inspire young people to pursue construction careers, CITB awarded Edinburgh Chamber of Commerce £280,000 to deliver a programme of taster sessions, which will see 2,800 people aged 16-25 sample what it's like to work in the industry.
In terms of where skills shortages are most acute, Ian said the sector is looking at 'small shortfalls' across the board in craft trades, while there is also a lack of plant operatives, painters and decorators, and scaffolders. Additionally, there are gaps in leadership and supervisory roles, with the onus on up-skilling existing construction personnel and also attracting managers from other sectors.
The CITB is investing in its NCC Inchinnan site in Renfrewshire to help support specialist sectors. "We have a five-year strategic plan in place, and we will be upgrading facilities and looking at how we can increase our support for specialist sectors in Scotland," Ian said. "Scaffolding, plant mechanics, certain roofing supports and fit-out areas as well. We're looking to expand that over the coming years to make sure some of those low volume, but very important specialists are maintained and supported."
The construction sector's increased focus on sustainability also has training implications, with Ian describing developing capacity and capability of training provision in green skills as a priority. He stated that 'large elements' of the industry are still awaiting the confidence to invest in up-skilling for net zero, while SME and micro businesses – which will be crucial to meeting environmental targets – are primarily focused on the 'here and now' rather than looking at a potential pipeline of work years into the future.
"We're still pretty much in that situation of government policy being announced but the funding and financial models not really coming through yet," Ian explained. "Until that happens, I don't think we'll see a surge in up-skilling for net zero. Having said that, there are some companies spending a lot of time and investment in that space because they can look further afield. It's an area we're looking at very closely in terms of how we react to industry needs."
Ian added that many of those future skills are required now. CITB has designed short courses covering aspects including retrofitting older buildings, as well as insulation and ventilation masterclasses. Long qualifications are being created concerning the design and construction of zero carbon energy buildings.
Whether buildings are old or new, without enough people to carry out the work, the industry will find it increasingly tough to satisfy the demand. Ian believes it's vital to provide information to young people in particular about the range of opportunities that are available.
"The selling point for construction is clearly the choice that's available in terms of hands-on construction work or less hands-on construction work," he stated. "There are huge opportunities across the range. Salaries that are being paid at the present time for young people and those developing their careers are on a par with any other sector that we are aware of."
Ian cited apprentice joiners graduating and moving into timber kit erection as an example of the type of opportunities that are available to specialise in a well-paid and rewarding role once the right skills and experience have been acquired.
"These are all positive attributes, and the challenge remains for us and our industry colleagues to make sure in Scotland that we're having these conversations with this talent pipeline to make sure they're aware of these opportunities. I think there's still that experiential work we need to do more of in schools and with young people to show them and get them involved in understanding what it really means to have a career in construction and the built environment."
Part of those conversations will likely revolve around the pipeline of work coming up in Scotland, including Scottish Water's multi-billion-pound capital investment plans, a healthy housebuilding programme, and major infrastructure and industrial projects.
"There's a huge diversity of pipeline opportunities," Ian concluded. "I think it's worth reiterating roughly 60% of construction output in Scotland is through public sector procurement and the other 40% is through private and commercial activity. We've built up a huge amount of positive opportunities through government spending and the government's economic targets.
"Despite the difficult immediate economic situation, the industry is well placed to benefit from that in the medium and long-term."