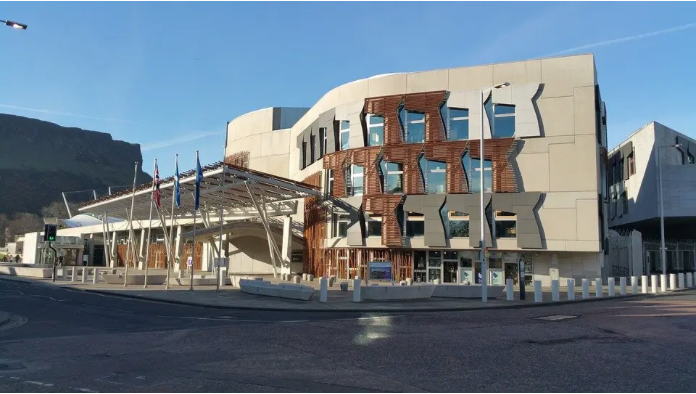 PROJECTS returning former industrial or derelict sites to community use will be more likely to be approved following the introduction of long-term planning reforms, the Scottish Government has announced.
Planning minister Tom Arthur visited the £4.2 million Lochshore development at the former Glengarnock Steelworks in Ayrshire to see progress transforming a former heavy industry site into parkland.
Local authorities will be encouraged to support proposals for developments that will help restore green spaces under the fourth national planning framework (NPF4), as part of local development plans.
The policy against which planning applications will be assessed for the next decade has now come into effect.
Policies in NPF4 will also look to enable more renewable energy generation to support the transition away from reliance on fossil fuels; the regeneration of city and town centres to help them adopt to economic change while restricting some out of town retail and drive-thru developments; and support the delivery of good quality, affordable homes in neighbourhoods where people can easily access shops, schools, and workplaces.
Planning minister Tom Arthur said, "Our reforms represent a turning point for planning, a strong signal of support for healthier communities and prosperous local economies. They can help promote local renewal at sites across Scotland in line with the national strategy for economic transformation.
"This framework gives local planners across the country the green light to build the fairer, greener Scotland we want to see to tackle climate change and benefit future generations."
Savills said NPF4 marks a 'seminal change' in how development is expected to progress in Scotland.
Phil Graham of Savills Planning said, "Everyone involved in planning in Scotland should take careful note of this new guidance. Its implications could be profound.
"In the immediate future and prior to the adoption of a new round of Local Development Plans, we anticipate a period where the exercise of good planning judgement by both the private and public sectors will be critical. NPF4 introduces so much change that competing policy content will have to be considered in the round and a sensitive balance applied in order to achieve the best planning outcomes.
"It will be vital for all to remember that NPF4, as well as tackling climate change and biodiversity, is also seeking to 'rebalance' where development takes place in Scotland; shift the emphasis of development away from greenfield to brownfield; and promote the repopulation of rural Scotland amongst other aims."