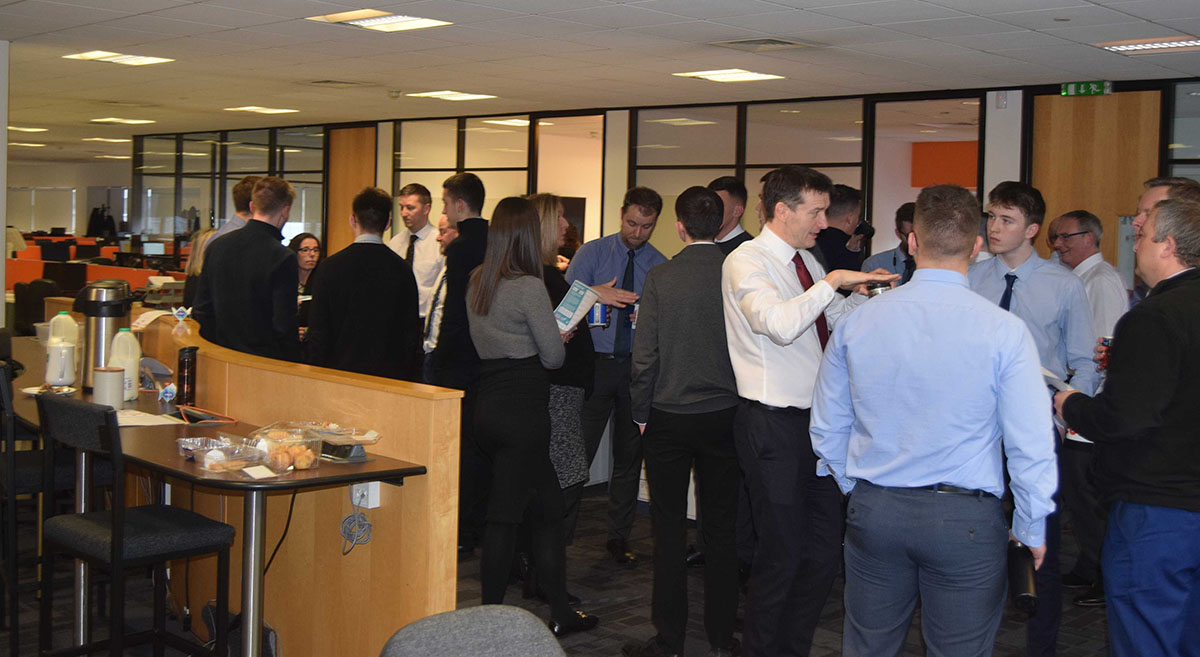 CLARK Contracts held a 'Tea and Talk' event across the firm's offices and sites to support Time to Talk Day on Thursday February 2.
Time to Talk Day in Scotland is organised by See Me, a national programme designed to end mental health stigma and discrimination. The aim is to get as many people as possible talking about mental health, and this year looked at how people can make space in their day for a conversation on mental health.
Paisley-based Clark Contracts joined groups, schools, companies, and members of the public, in encouraging conversations about mental health.
The company supported the initiative by encouraging all employees to take a break from their work and engage in conversations around mental health with colleagues. There was tea, coffee and cakes, while employees were provided with conversation starters as well as some fact sheets about mental health and the stigma surrounding it.
Gordon Cunningham, MD of Clark Contracts, said, "It was great to see our employees come together to engage in conversations about mental health and help break down the stigma associated with this.
"With two people working in the UK construction industry dying by suicide every working day, we recognise the importance of providing our employees with continuous support and training to fully understand mental health in the workplace."
Wendy Halliday, director at See Me, commented, "We want everyone to feel comfortable talking about mental health – whenever they like. Talking about mental health reduces stigma, helping to create supportive communities where we can talk openly about mental health and feel empowered to seek help when we need it.
"That's why opening up the conversation about mental health problems is so important – by talking about it we can support ourselves and others."
Clark Contracts has a corporate fundraising partnership with SAMH (Scottish Association for Mental Health) who jointly manage See Me with the Mental Health Foundation. Since the partnership launched last year, the contractor has raised over £7,000 through a range of fundraising events.
The business also delivers mental health awareness training, with a number of employees being Mental Health First Aiders and Mental Health Champions, with more training planned for this year.