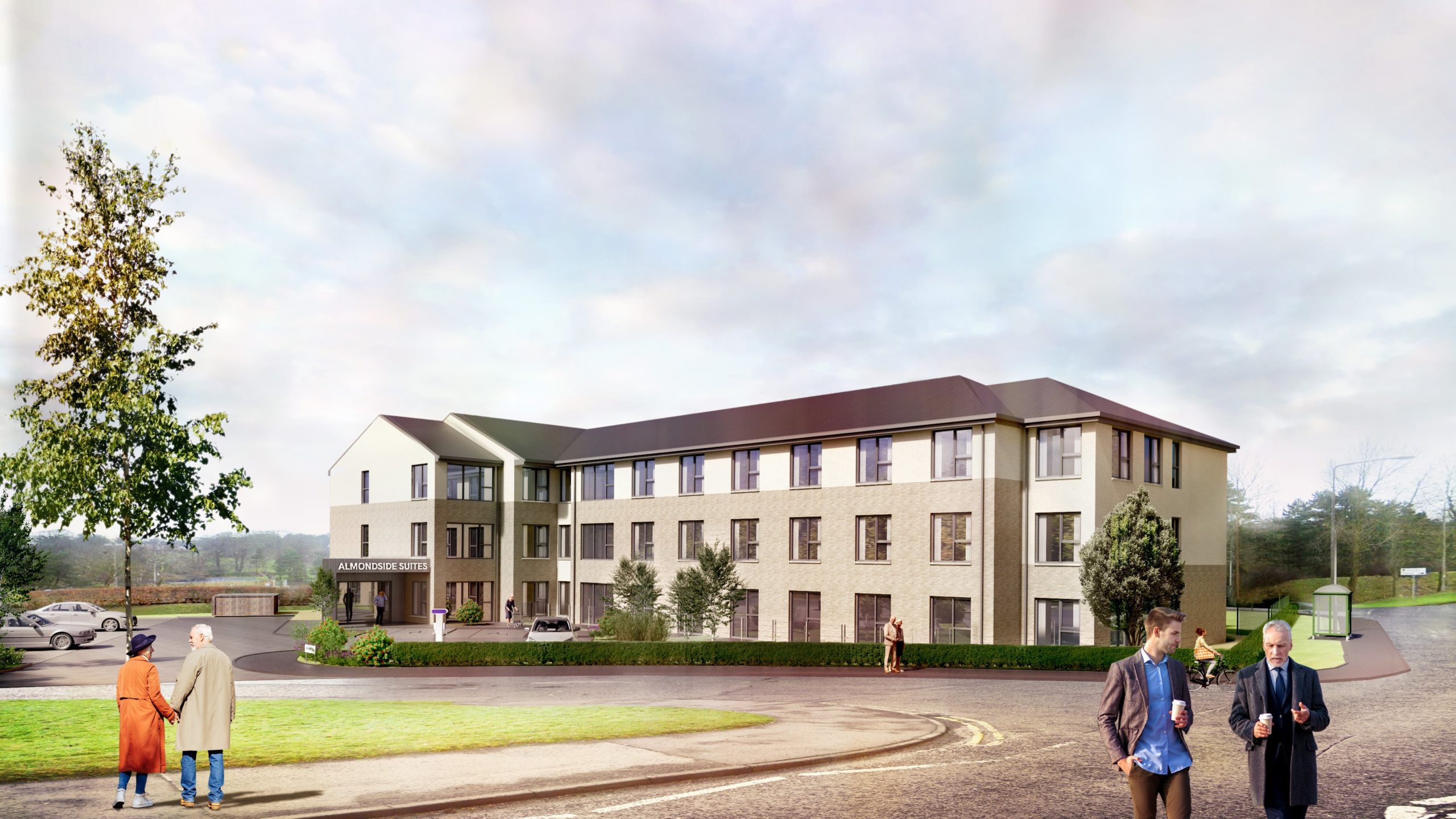 WORKS to transform a former Livingston nightclub into a new care home are set to get underway in March.
Club Earth, located on Howden South Road in Almondside, has been closed since 2017 and will now be demolished by Morrison Community Care (CCG) Holdco, a joint venture company comprising Morrison Community Care Group and CCG (Scotland).
The new development is set to 'reinvigorate' the town centre site as well as bringing 'much-needed, modern' accommodation for the over 65s.
A range of integrated amenities will be on offer to residents including 24/7 residential, nursing, and dementia care services as well as private en-suite bedrooms and dining rooms, a cinema, champagne bar, hair salon, spa, and 'high-quality' landscaped communal grounds for outdoor leisure activities.
The care home will also be 'leading-edge' in its approach to any future pandemics with 'innovatively' designed preventive measures implemented throughout the building whilst all residents will have access to various health and wellbeing activities that will be established with local community groups and small businesses.
Morrison Community Care MD, Paul Sokhi, said, "Morrison Community Care has a long-standing reputation in the design and development of care homes. We are one of the UK's leading providers because we are passionate about providing the very highest standard of living and service possible.
"With 1,800 patients currently estimated to be in NHS beds in Scotland that don't require to be, we are delighted to be bringing the Morrison Community Care product of sustainable quality care beds to the people of Livingston and beyond thanks to our innovative joint venture with CCG and the efforts of our architectural partner, Holmes Miller Architects."
David Wylie, CCG (Scotland) MD, added, "Morrison Community Care and CCG continue to address the shortfall of modern accommodation for the elderly that is currently being seen throughout all of Scotland's local authorities. Our combined expertise is ensuring that these much-needed beds are made available quickly whilst being delivered to the highest quality standard.
"This new care home will be a valuable addition to the Livingston community and we look forward to its formal opening next year."