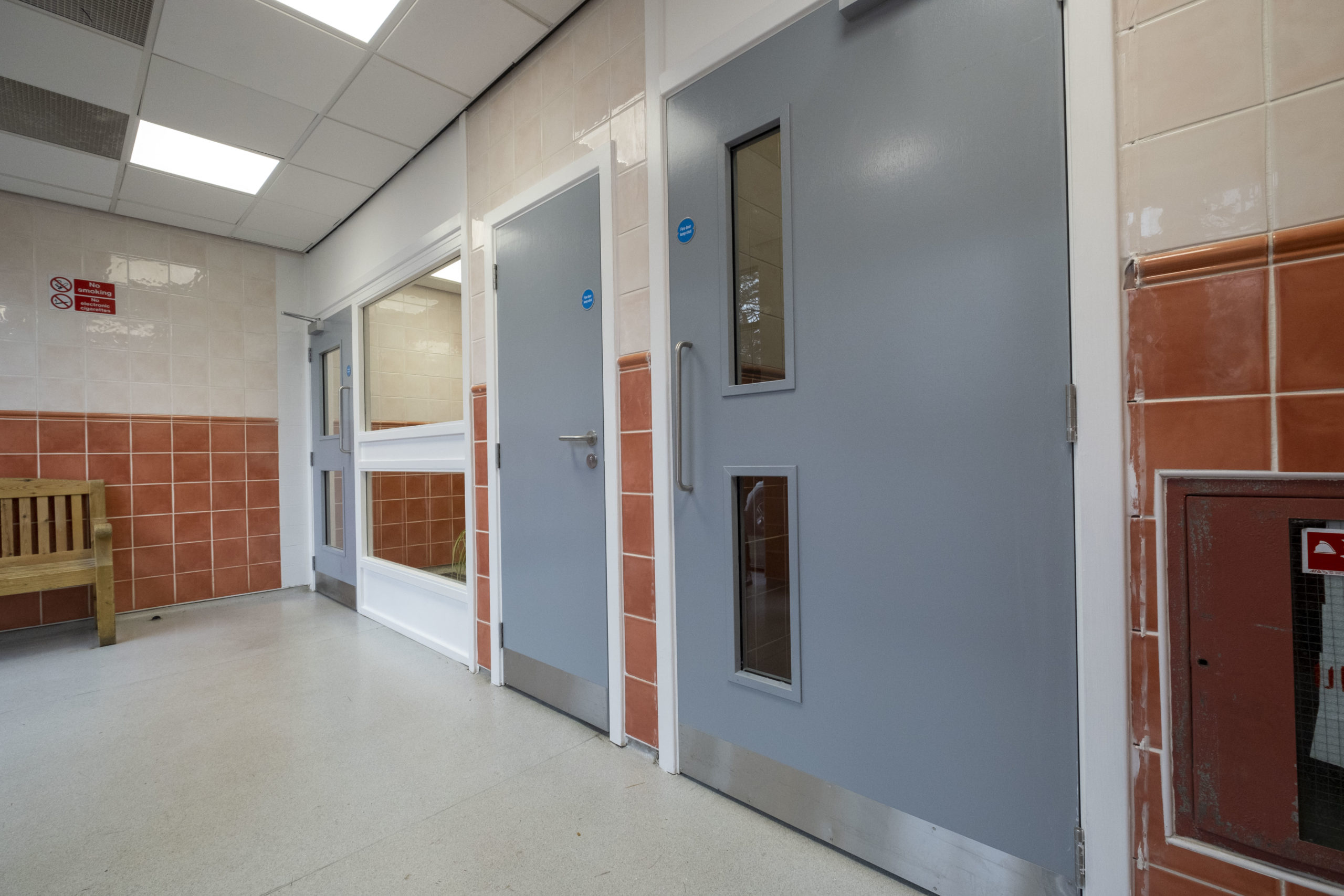 OVER 600 residents of multi-storey tower blocks in South Lanarkshire are to benefit from new fire safety measures.
Led by South Lanarkshire Council and contractor and manufacturer CCG (Scotland), nine high-rise blocks of flats in East Kilbride and Motherwell have been confirmed to receive new, high-performing flat entrance doors, as well as new common area doors, that are specially designed to mitigate the spread of fire through corridors and stairwells.
Using engineered timber, CCG design and manufacture these door sets in Cambuslang. Fully rated and certified, CCG said the doors have a 60-minute performance rating which means, in the event of a fire, they will withstand its effects and prevent it spreading into properties or throughout the building for an hour's duration.
Timber acts as a natural fire break whilst the use of incumbents that line the door frame are installed to prevent the passage of smoke. Automatic closing mechanisms are used to ensure that once the door is opened it will always close, another preventive measure should an emergency situation take place.
CCG revealed it uses expert tradespeople and semi-automated production processes to complete the doors entirely before being installed at the address via their own, in-house planned maintenance division, asset management.
The multi-contract award comes following the completion of two tower blocks over the winter period including Kyle Court in Cambuslang and Clyde Tower in East Kilbride where a combined 210 residents have benefited from new flat entrance doors and common access doors to corridors and stairwells.
Works are currently ongoing at Calder Tower in East Kilbride with a fourth contract set to commence at White Cart Tower, also in East Kilbride, in March.
CCG asset management manager, Jim Cunningham, said, "CCG is delighted to be supporting South Lanarkshire Council in their efforts to improving fire safety in multi-storey, residential accommodation. Our range of door sets are designed and manufactured to rigorous standards and deliver industry-leading levels of performance whilst our ability to install the products offers clients like South Lanarkshire an assurance of quality, delivery, and value as a result of an entirely holistic supply and fit service.
"We look forward to working with the council and tenants alike over the course of 2023."
A spokesperson for South Lanarkshire Council added, "South Lanarkshire Council is working closely with CCG to deliver compliant fire doors in our Multi Storey flatted accommodation. We have completed Kyle Court in Cambuslang and are now working on blocks in East Kilbride."