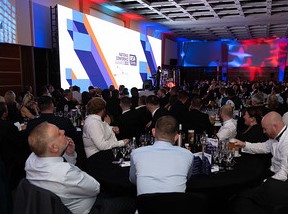 THE Building Engineering Services Association (BESA) has announced the launch of an 'expanded and rebranded' BESA Industry Awards programme for 2023.
The BESA Awards celebrate projects, products, innovations, and initiatives that demonstrate excellence in building services engineering.
The Awards Finals will take place in London on October 12 following the association's annual conference. This gala dinner event will be the culmination of a series of regional dinners and awards running from May to July with winners going forward to the national final. Some of the categories will only be judged at a national level without regional heats.
BESA launched several new awards last year including Net Zero Initiative and Product Innovation and has now expanded further so companies and engineers from across the whole UK supply chain can enter more categories.
Although some awards are exclusively for BESA members, others are open to the whole sector and entries are encouraged to ensure the programme fully reflects the 'depth and breadth' of the industry.
A panel of judges chaired by BESA technical director Graeme Fox has been assembled and includes both the current president Rab Fletcher and president-elect Claire Curran. Young engineers are also represented on the panel which includes current CIBSE ASHRAE Graduate of the Year Sana Hafsa.
For a full list of categories and how to enter BESA's Industry Awards 2023 click here