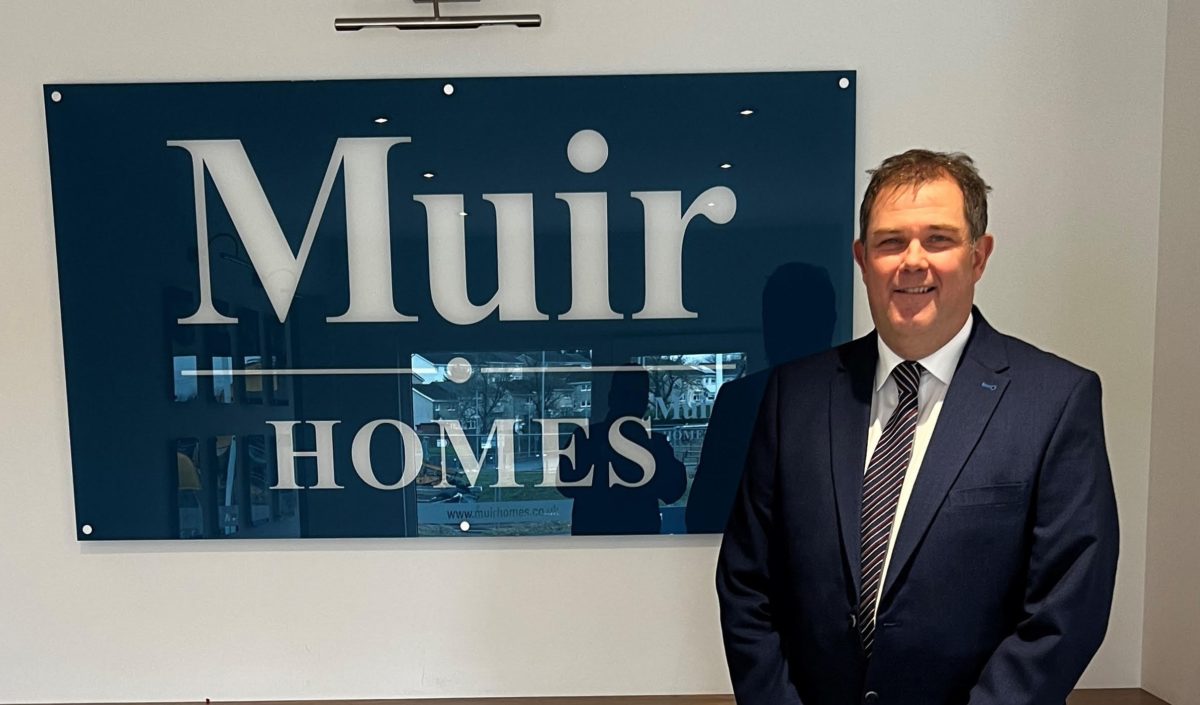 PETER Shepherd has been appointed as the new MD of Muir Homes, succeeding Paul McKay.
He joins the Fife-based housebuilder following over 30 years' experience in the housing development sector, predominantly with Mactaggart & Mickel Homes.
Mr Shepherd will be responsible for the company's strategy for future growth.
He said, "I have always admired Muir Homes, particularly for the high quality family homes it delivers. Muir has built a reputation and created a legacy of building beautiful homes people want to live in.
"Joining as managing director gives me the opportunity to steer the business focus to regional markets, particularly across new areas across Scotland. I will also be looking to develop existing and build new supply chains, to support Muir's housing development ambitions.
"I'm excited about joining Muir Homes and looking forward to working closely with Mr John Muir and the wider team to further enhance our position as a leading homebuilder of quality family homes in Scotland."
Muir Group chairman John Muir added, "We are delighted to welcome Peter to Muir Homes. He has a wealth of knowledge and experience to steer the company on a steady course through its expansion plans.
"We know Peter values our vision of supporting and making positive contributions to each community where we build homes. This is important to us whether we start new phases in existing high-profile developments or new estates elsewhere.
"Peter is a well-respected figure in the industry and his track record of managing supply chains and delivery of a quality product is important as Muir Homes brings new exciting phases and new estates to the market. We know his strategic vision and customer focus will assure the business has a sustainable long term future growth."