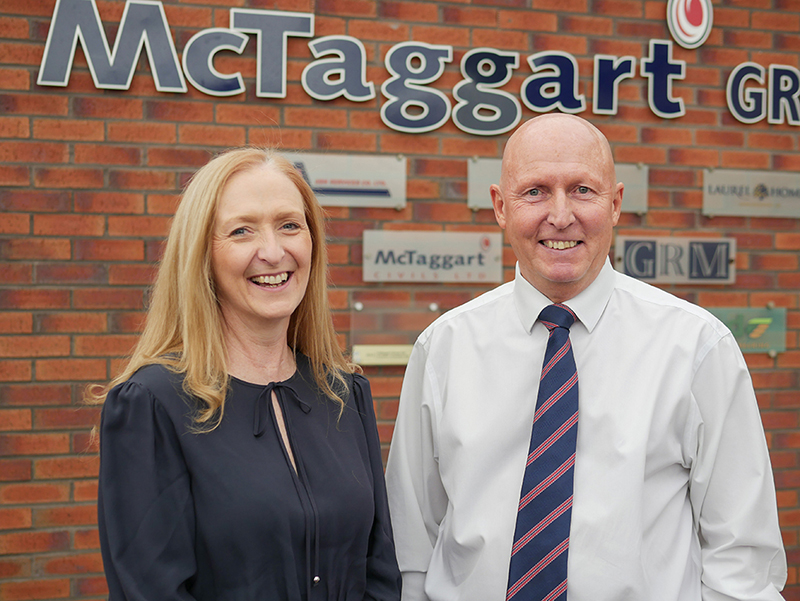 MCTAGGART Construction has confirmed the appointment of Janice Russell as the firm's new MD.
The move forms part of a management restructure of the family business, which sees current MD Gary Climson take up a new post as non-executive chairman.
McTaggart Construction is a provider of affordable housing, building homes across Scotland. The Dalry-based business recently had a management buy-in whilst retaining family ownership.
Over the last five years the company has increased from around 200 to 500 direct and indirect staff employed. Turnover during that period has risen from £42 million to £90 million.
The restructure sees Gary preside over a new company board of directors, including Rosslyn Anderson – who is part of the McTaggart family – and current board director Ally Anderson.
Janice, a chartered surveyor and project manager (MRICS) with over 30 years' experience within property and construction, specialising in housing, will also be on the board. She will oversee a new executive management team comprising finance director Lynne Wilson, commercial director Paul Roan, construction director John Allan and pre-development director A J MacFarlane. She will be joined by board directors Ally and Rosslyn.
Gary Climson said, "The restructure follows extensive consultation with our staff and business partners on how best to grow the business whilst retaining the McTaggart family values. Our new clearer management structure will allow us to build on that solid base and take full advantage of future market opportunities and I'm delighted that Janice will be taking over as managing director. She's a fantastic asset to the company and her strong leadership and knowledge of the business will drive us forward.
"Together Ally and I bring 55 years of experience at McTaggart's to the board and Rosslyn brings that all important family perspective. She carries the weight of a remarkable heritage, entrepreneurial spirit and endeavour."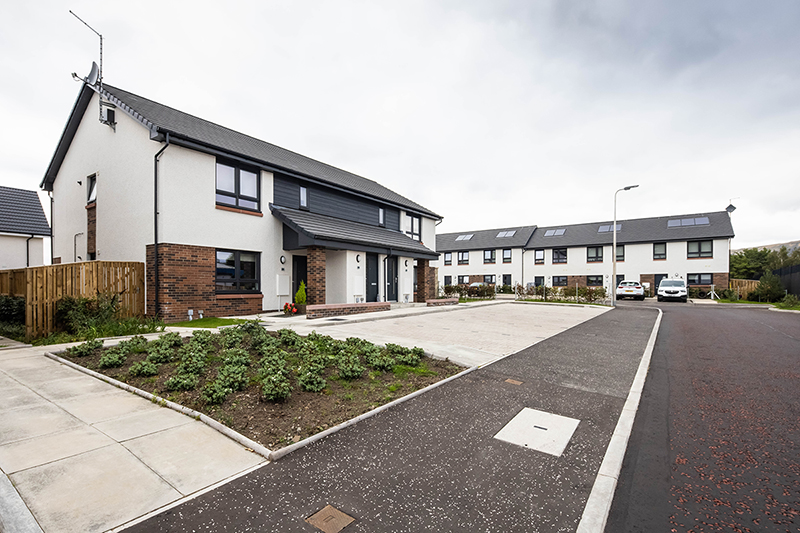 Janice Russell, who has been with the company for 12 years, added, "I'm incredibly proud to be given this opportunity to lead McTaggart Construction. This is a fantastic family business immersed in the communities we serve.
"We have a strong order book and significant client loyalty because our staff deliver exceptionally high customer focus. That success story has been built over 75 years on the values staff share with our clients and communities. It's those values that will continue to shape our future as we grow our client orientated business – delivering professionalism, quality and remaining true to our ethical, community and environmental values.
"The restructure provides clearer lines of responsibility and a focus on areas the business can become stronger to best serve their clients and sustain a successful future."
The firm's story began when brothers George and Willis McTaggart formed the business in 1946. From humble beginnings they embarked on a number of entrepreneurial ventures with G&W McTaggart Ltd delivering general building, haulage and various community services. In 1950 they built their first house – a semi-detached property in Dalry – the location of the current head office.
In 1973, its name changed to McTaggart Construction and in 1987 Laurel Homes was established to specialise in private homes.
In the early 1990s Willis retired and passed control to his siblings. In the intervening years his son Ross McTaggart led the business through a period of growth, acquiring ABN services, and forming McTaggart Scaffolding, McTaggart Civils and Tod Timber Engineering until his own retirement as chairman in 2017.
In the last 10 years the company has delivered over £600 million of projects.
Over the last 75 years thousands of affordable homes have been created, primarily across Scotland's central belt but also at sites in Dumfries and Galloway, Dundee and Ayrshire. Recent projects include Laurieston and Dalmarnock in Glasgow, and the restoration of the A-listed Dunlop House in Ayrshire.