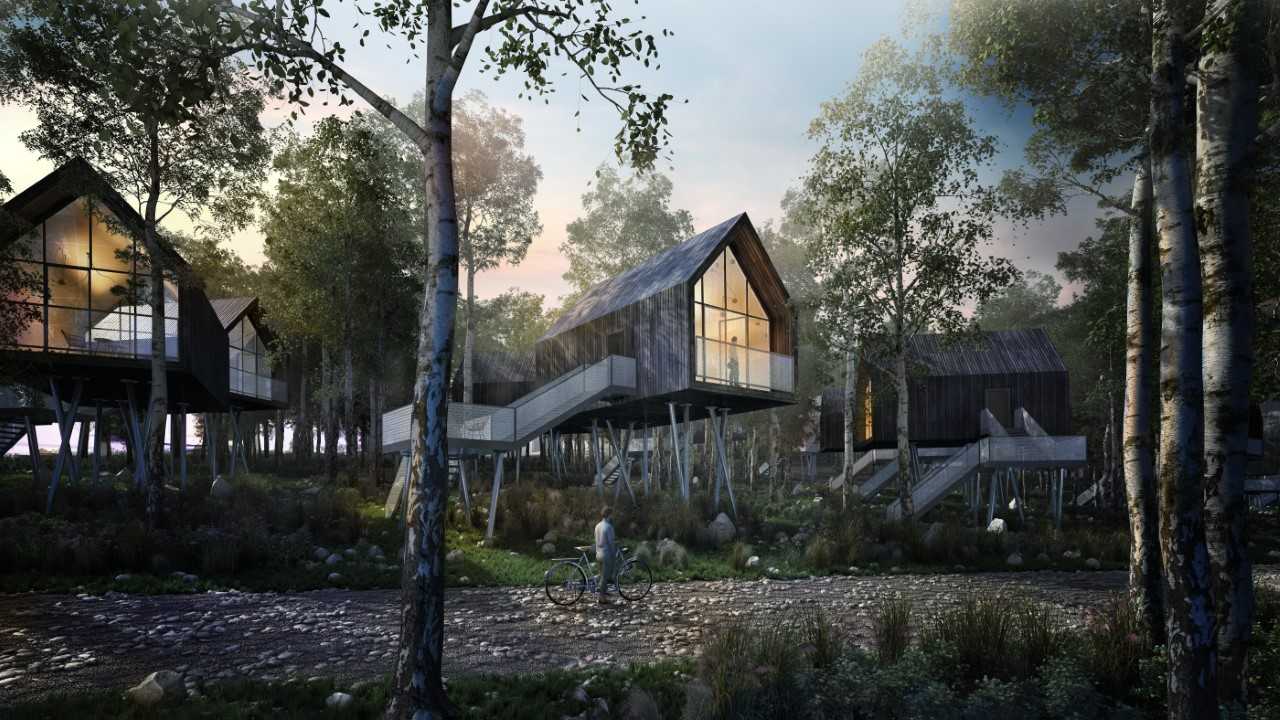 PROPOSALS for a new wellbeing destination have been backed by three local organisations in advance of a decision by the planning committee of East Ayrshire Council, to be held on February 17.
In joint letter to councillors, Auchinleck Community Council, Auchinleck Community Development Initiative, and Ayrshire Chamber of Commerce have given their support to the application.
The Eco-Therapy Wellness Park, progressed by The Barony NP (UK) Ltd, would be located on the site of the former Barony Colliery, near Auchinleck. Believed to be the 'first true nature-based wellbeing destination in Europe', Barony Wellness will incorporate new planting to increase biodiversity.
A £60 million development, the health and wellness destination has been tipped to stimulate economic growth, deliver significant investment in the local area, and creating around 400 jobs.
Education and training opportunities, especially for vulnerable adults, will be a priority. Volunteering opportunities will be offered for those of all ages and abilities. Further amenities will aim to include a small distillery, using natural ingredients grown on site, and a mining heritage museum.
The development will also aim to showcase the latest in renewable energy technology and act as a centre for geothermal research.
Barony NP (UK) Limited will support The Barony A-Frame Trust in the rehabilitation of the 'Memorial Garden' dedicated to those miners who tragically lost their lives in the coal mine from 1908-1969. The rehabilitation and enhancement of the Garden will be a place of tribute and remembrance, as well as a permanent reminder of the area's mining heritage.
A proportion of the profits from the development will be reinvested back into community wellbeing projects and support NHS student training.
Irene Bisset, chair of National Pride UK, said, "We are incredibly excited to have such strong support for this wellbeing destination, which will enhance the biodiversity of the currently unmanaged site and deliver considerable investment and employment opportunities in East Ayrshire. This is an incredible opportunity not only for East Ayrshire, but for Scotland, and we believe this will be the first true nature-based wellbeing destination in Europe, a template for the delivery of eco-therapy destinations in different locations across the world."