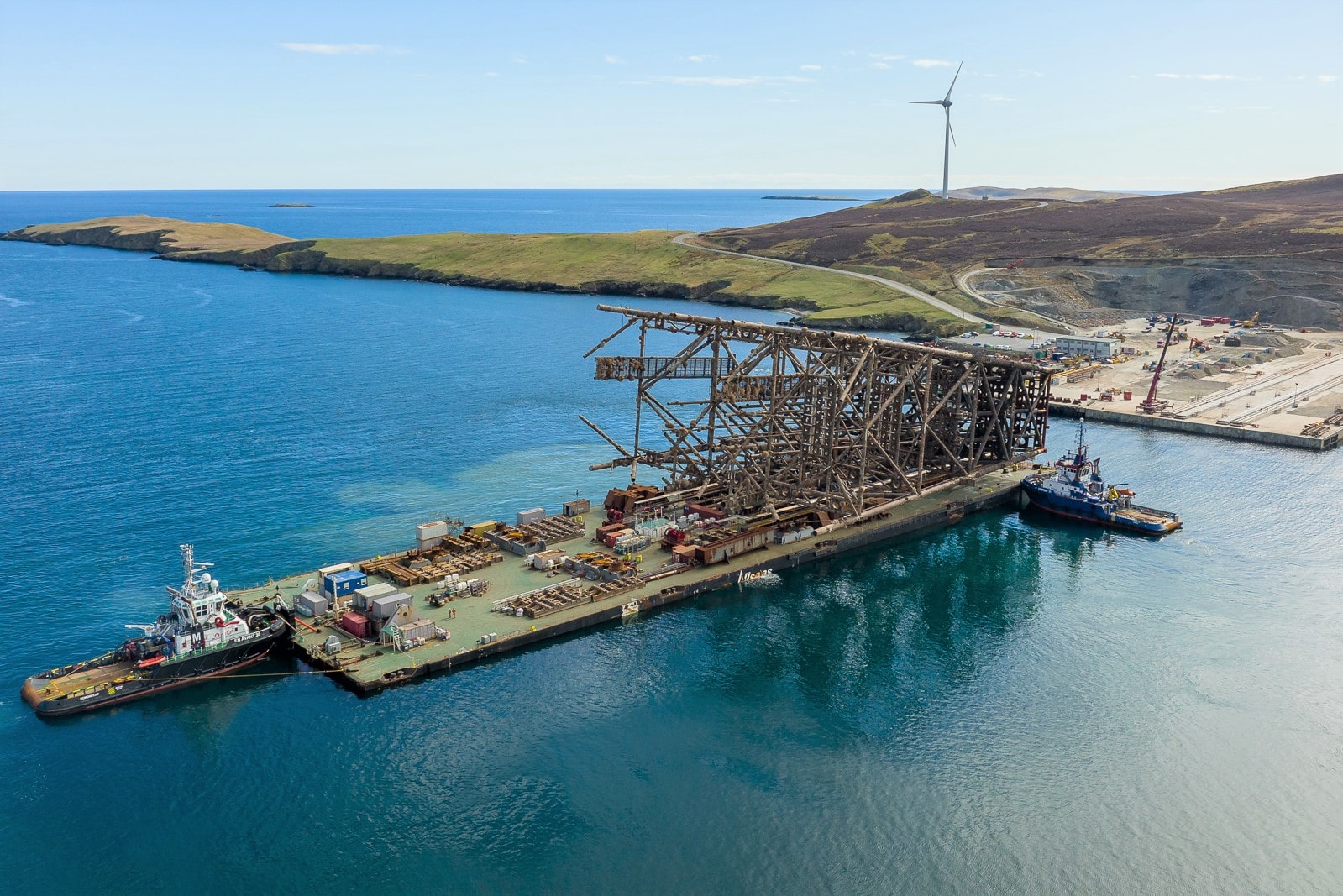 THE ORION Clean Energy Project has welcomed Lerwick Port Authority as a strategic partner.
The Port Authority will be joining the strategic partnership alongside Shetland Islands Council, Highlands & Islands Enterprise (HIE), Net Zero Technology Centre, and the University of Strathclyde, with a common ambition to transform the Shetland region into a centre for secure and affordable clean energy.
Shetland Islands Council said that Lerwick Port Authority will lend 'valuable' expertise to the ORION Project's aims and ambitions as the landscape of energy generation changes over the coming months and years.
It added that Shetland's ports and harbours are 'well-placed and equipped' to support the energy transition through decarbonisation of assets, utilisation of local supply chains, and long established infrastructure.
Captain Calum Grains, chief executive of Lerwick Port Authority, said, "Participation in the ORION Project dovetails with our commitment and actions to reduce carbon emissions in our operations and facilitate development of clean energy sources.
"We are looking forward to working with the strategic partners in the ORION initiative, offering the port's comprehensive capabilities to play a major role in securing Shetland's renewable energy aspirations and transition to net zero, to develop infrastructure and support a thriving supply chain.
"Among the steps we will take, decarbonising all our operations is a priority through various environmental initiatives, including larger-scale projects such as future shore power options for vessels and technologies for clean bunkering."
Maggie Sandison, Shetland Islands Council's chief executive and a member of the ORION Project board, added, "I am delighted to welcome Lerwick Port Authority into the ORION Project. The Port Authority's decision to join strengthens significantly our combined effort to promote Shetland as an international clean energy hub. ORION can now promote a full service package to renewable energy developers with Shetland's main port included to complement the energy production and exporting work."