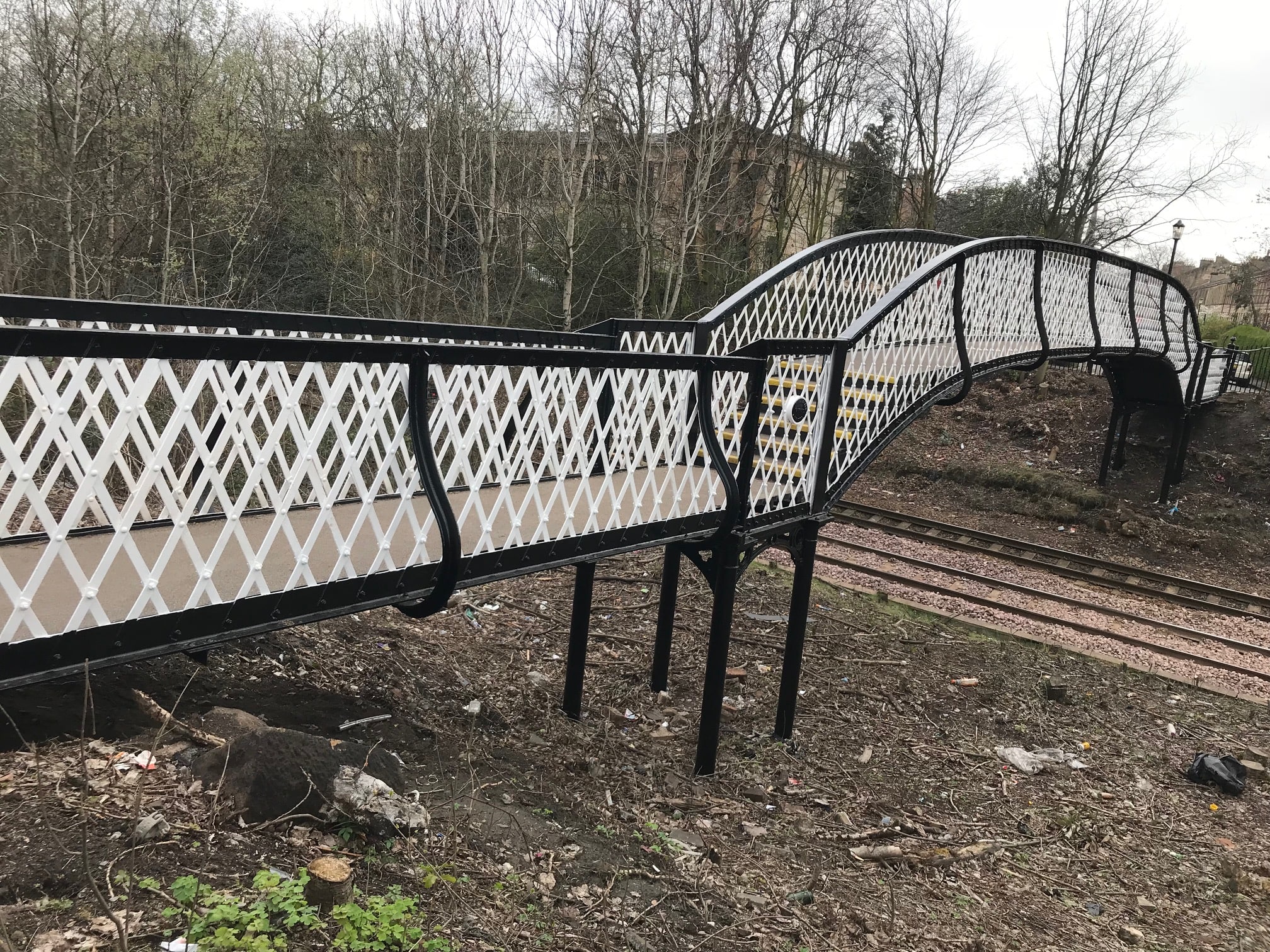 A new permanent home has been found for a historic Glasgow footbridge removed from the city's railway last month.
The 146-year-old 'icon' connected Darnley Road and Moray Place in the city's southside, but had to be replaced as part of the Glasgow to Barrhead electrification project after being deemed unsuitable for the line once electrification is undertaken.
Network Rail said key stakeholders explored several options to try and keep the footbridge in Glasgow but a suitable location was unable to be found.
As a result, the bridge was released for tender and contact was made with Caledonian Railway. The volunteer-run charity restores, maintains, and operates a heritage railway in Brechin where the bridge is now set to take pride of place at.
Michelle McCaig, Network Railway project manager for the bridge work, said, "We are so pleased to have been able to find a new home for the footbridge and railway columns. Ideally, we wanted to try to keep the bridge in Glasgow, as we know the significant role it has played in the community over the years, but unfortunately a viable solution couldn't be found.
"However, as the former footbridge was built as part of the Caledonian Railway and the charity is the only preserved and remaining part of this network, it seems fitting the bridge will once again be part of this.
"I want to thank all involved over many months in our collective efforts to find a permanent solution for the footbridge and columns. By being part of Brechin station, this provides an great opportunity for the footbridge to continue to be used and appreciated."
Jon Gill, chairman of Caledonian Railway Brechin Ltd, added, "We are thrilled to be able to incorporate these fantastic parts of our railway heritage in to our live preserved railway, this will ensure that visitors will be able to continue to enjoy their use for years to come.
"I would really like to take this opportunity to thank Network Rail and all their partners for their support in making this happen."