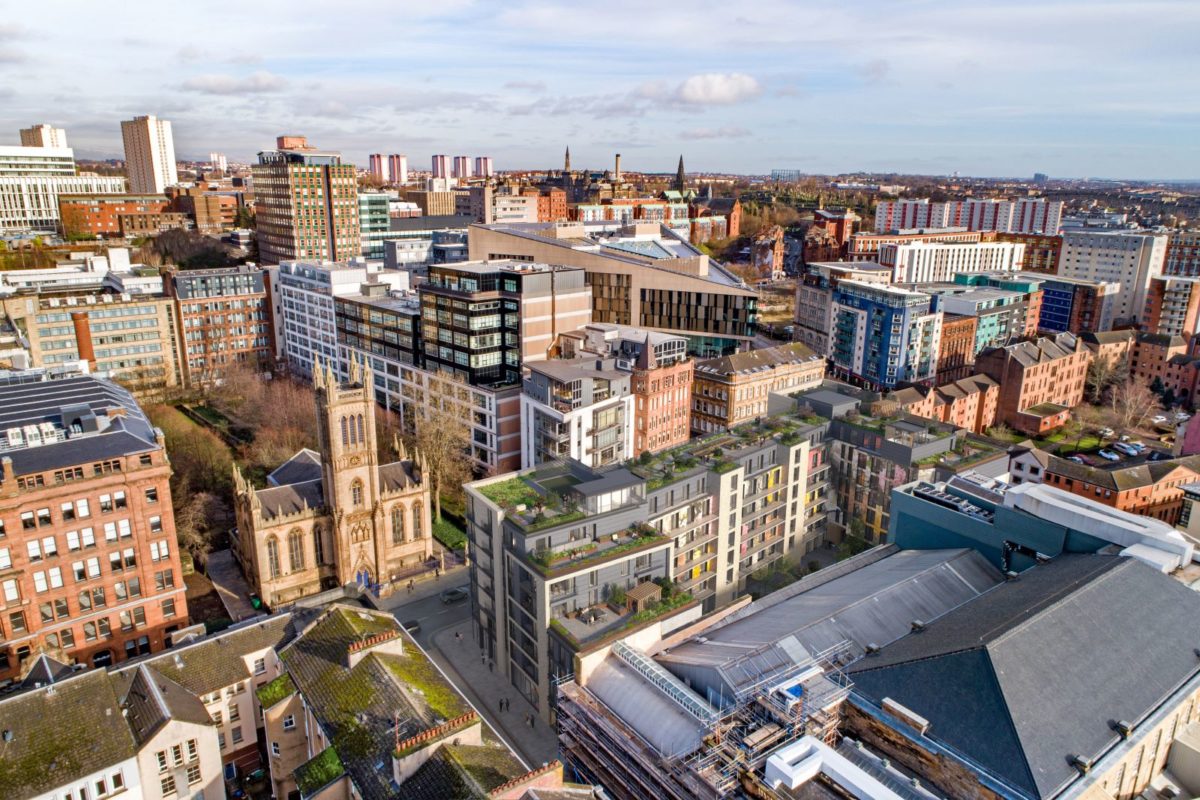 PROPOSALS for a new mixed-use development in Glasgow's Merchant City, featuring homes and commercial spaces, have been approved by Glasgow City Council, subject to agreement of a 'Section 75' legal agreement.
Artisan Real Estate's plans for the site at 65-97 Ingram Street, currently being used as a temporary car park, include 109 sustainable apartments and ground floor commercial space, housed in buildings varying in height from four to seven storeys.
The design includes a publicly accessible landscaped garden courtyard filled with trees, flower boxes, raised beds for growing vegetables and seating areas. A series of landscaped private rooftop gardens and terraces will help in creating a 'green oasis', Artisan said, enhancing the area's biodiversity.
Designed by AMA Studio, the apartments will include a range of one, two and three-bedroomed properties offering fossil fuel free living – including air source heat pump technology and high levels of insulation. The ground floor commercial space will accommodate up to four separate units ranging in size from 1,750 to 2,750 sq. ft. and suitable for a range of uses including leisure, office, retail or restaurants/cafés.
David Westwater, Artisan's regional director for Scotland, said, "We are now looking forward to our vision for this brownfield site in the heart of the city centre becoming a reality. We have set out an innovative design to attract people back into the Merchant City – creating an attractive and accessible space to live, visit, work and enjoy.
"As well as building sustainable and energy efficient new homes, we are also creating a variety of green, open spaces which will provide a rich, natural experience for both residents and visitors alike, with interlinked pathways and accessible seating areas."
Mr Westwater added that more than 1,200 people viewed the proposals during a three-month consultation programme held in 2022. He said, "We received some valuable feedback during the consultation. Incorporating the garden terraces and courtyard shows how natural landscaping can feature in even the most urban of settings, providing a genuinely different living experience to encourage people back in to the city centre.
"We look forward to working closely with the local community and other stakeholders to make the most of this accessible, public courtyard space."
Supporting the city's net zero ambitions, no car parking spaces are proposed although residents will be provided with bike spaces and access to the city car club.