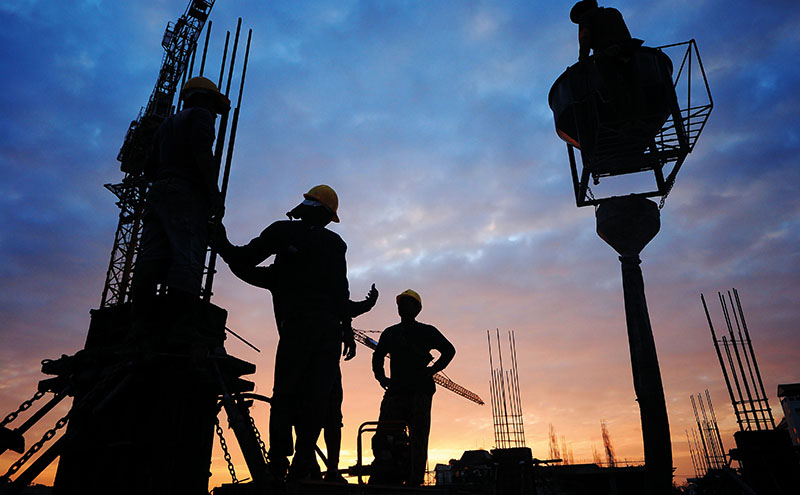 LEADING scaffolding trade bodies have urged the UK Government not to scrap or relax Working at Height Regulations.
The Revocation and Reform Bill which is going through Parliament includes over 2,400 laws and regulations which are being considered following Brexit.
Between now and the end of 2023, ministers can decide which ones to keep, amend or scrap completely.
Included within the bill are the Working at Height Regulations (WAHR). Shortly before Christmas, the Scaffolding Association said that, since their introduction, there is 'no doubt' they have helped to improve safety and reduce fatalities.
The trade body cited the last full year of statistics prior to the introduction of WAHR (2003/04), which revealed 67 workplace fatalities as a result of falls from height. This number has fallen to 29 in 2021/22.
Despite this improvement, the Scaffolding Association said HSE figures demonstrate that working at height remains the largest contributing factor to workplace fatalities and that almost a quarter of all workplace fatalities occur because of falls from height.
Robert Candy, chief executive of the Scaffolding Association, said, "This association fully supports WAHR and does not believe that they are burdensome or onerous for businesses to implement.
"We are seeking urgent reassurance from ministers that the Government does not intend to remove WAHR and that careful consideration will be given to ensure that any amendments do not inadvertently compromise the safety of workers within our sector and the wider construction industry."
The NASC has also added its weight to calls not to scrap the regulations. The body said it believes the Work at Height Regulations are 'not only fundamental to the scaffolding  and access industry, but equally important to anyone who is required to work at height during the course of their job'.
NASC said it is estimated that some one million companies and 10 million personnel are required to carry out operations involving work at height each year, adding that the regulations provided a 'positive step-change' in safety standards.
The current regulations set out the requirements for managing risks and provide rules to prevent people and objects falling from height.
The NASC revealed it has written to the Government, urging them to exclude the Work at Height Regulations from the proposed bill and retain the existing regulations.