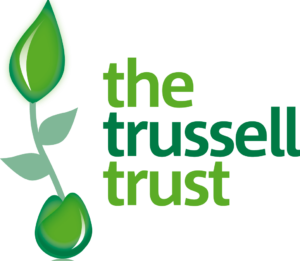 CLARK Contracts has announced it donated over 500kg to Trussell Trust foodbanks between June 2022 and January 2023.
The Paisley-headquartered contractor has supported the charity with annual donations since 2015. However, following feedback from the trust in 2022, the firm opted to change to a monthly collection, focusing on one key item per month. This ensures a continuous supply of donations throughout the year.
Items are selected based on the foodbank's requirements and has so far included diluting juice, cereals, cleaning products, tinned custard, tinned vegetables, deodorant and shower gel. The donations were then made to the local distribution centre, where they were used in support packages and distributed to those in need.
Crystal Clayton, senior manager of the Trussell Trust's Renfrewshire Foodbank, said, "Clark Contracts have donated 551.37kg of food and other essential items to Renfrewshire Foodbank. With regular communication we are able to advise what items we are short of and Clark Contracts then collect these items and deliver them to our warehouse on a monthly basis.
"We are overwhelmed by the continuous generosity that the staff members of Clark Contracts have shown us. All of these donations have helped us provide a three-day emergency food parcel to those who unfortunately experience hardship in our community.
"Last year Renfrewshire Foodbank provided 5,157 food parcels which fed 9,163 individuals. We would like to take this opportunity to thank Clark Contracts for their strong support and community spirit. Donations from organisations such as Clark Contracts makes a positive difference to the lives of all the people in Renfrewshire that have or are experiencing financial hardship."
Gordon Cunningham, MD of Clark Contracts, added, "Our employees have continually backed our foodbank appeal over the last seven years, demonstrating our commitment to making a difference to those in need throughout the country."