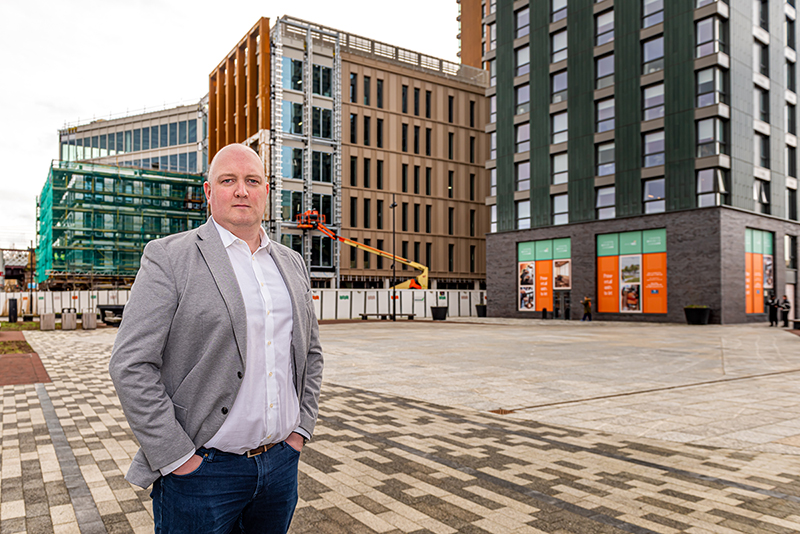 DRUM Property Group has promoted Ian Gracie to the role of construction director.
He has been with Drum since 2019, leading and coordinating design and construction teams across the company's portfolio, and has nearly 20 years' experience working across the residential, commercial, leisure, retail and public sectors.
Ian Gracie succeeds Gordon Milne, who has moved to the newly created role of technical director.
Graeme Bone, group MD of Drum, said, "Since joining Drum, Ian has proven himself a vital member of the team through the management and delivery of key projects during a uniquely challenging period for the industry. Ian's promotion is a natural next step in his development and very well deserved – his track record and experience working within Drum will bring further depth to our senior management team."
Commenting on Gordon Milne's new position within the company, Mr Bone added, "Gordon's new role also allows us to retain a highly experienced director within the business, providing technical and management oversight across all projects and maintaining consistency of delivery as we transition into our next cycle of development and expand our portfolio throughout the UK."
Ian Gracie said, "Drum has always maintained a strong track record of growth and expansion, and I am pleased to now lead the talented delivery team for such an ambitious and dynamic developer. We have some significant projects to both complete, and in the pipeline, and I look forward to working closely with Graeme and the rest of the team at what is an exciting period of opportunity for the firm."