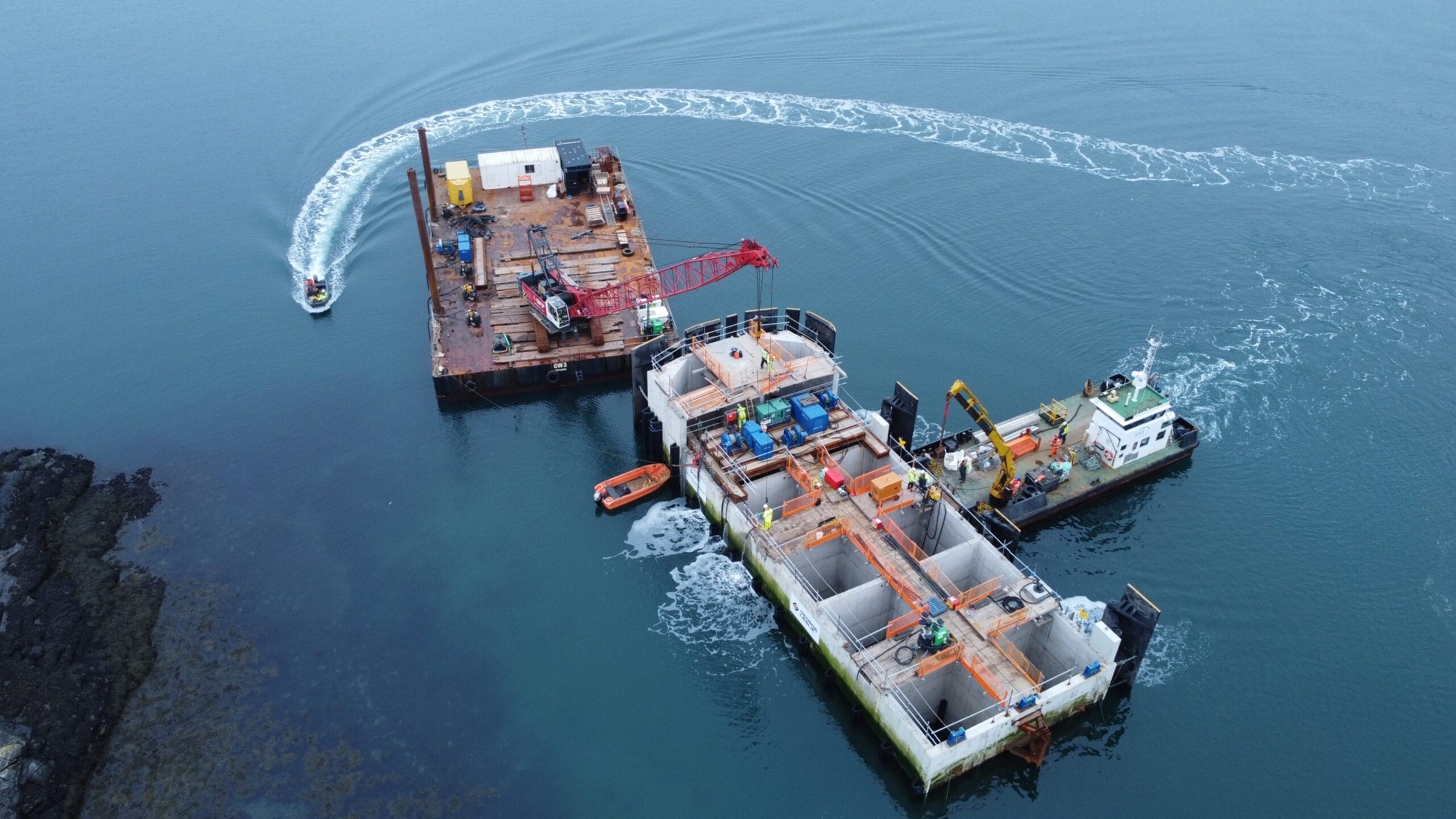 GEORGE Leslie has attached a caisson weighing over 3,2000 tonnes to Lochmaddy Pier as part of the delivery of infrastructure improvements for the wider Little Minch ferry service routes.
The caisson is a 12m-wide, 12.5m-deep, 33m-long concrete structure. It was towed from Belfast to Lochmaddy in September 2022 where engineers began fitting the permanent fenders to the caisson – nicknamed "Block Maddy" / "Bloca Loch nam Madadh".
Construction director for George Leslie, Tony Fry, said, "Our team has worked tirelessly to ensure the safe and successful attachment of the caisson to the pier. The process involved extensive planning, engineering, and logistical coordination, all of which were carried out with precision and expertise. Our team's commitment to excellence and attention to detail is reflected in the successful completion of this important phase of the project.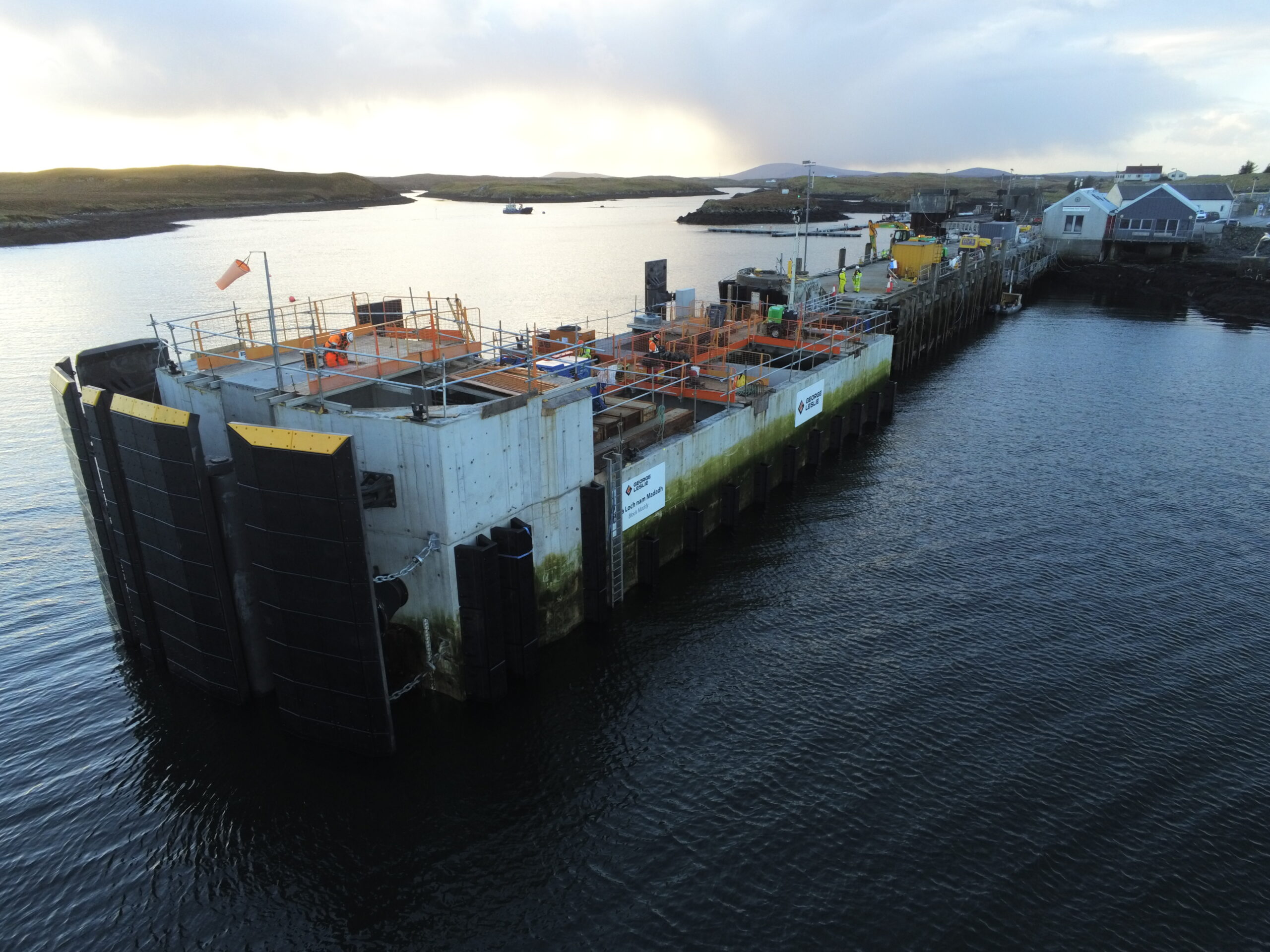 "We are extremely proud to have landed 'Block Maddy'. This achievement is a testament to the hard work and dedication of our team, and we are also very grateful for the support and cooperation of the local community and all project stakeholders. We look forward to continuing our work on the Lochmaddy infrastructure project and creating a more connected and prosperous future for Uist and beyond."
The Little Minch infrastructure improvement programme is expected to further improve connectivity from and to the Western Isles, with subsequent benefits for the local economy. With the successful attachment of the caisson to Lochmaddy Pier, George Leslie said the project is one step closer to realising these goals of making a significant contribution to growing and sustaining efficient and effective transport links for the islands.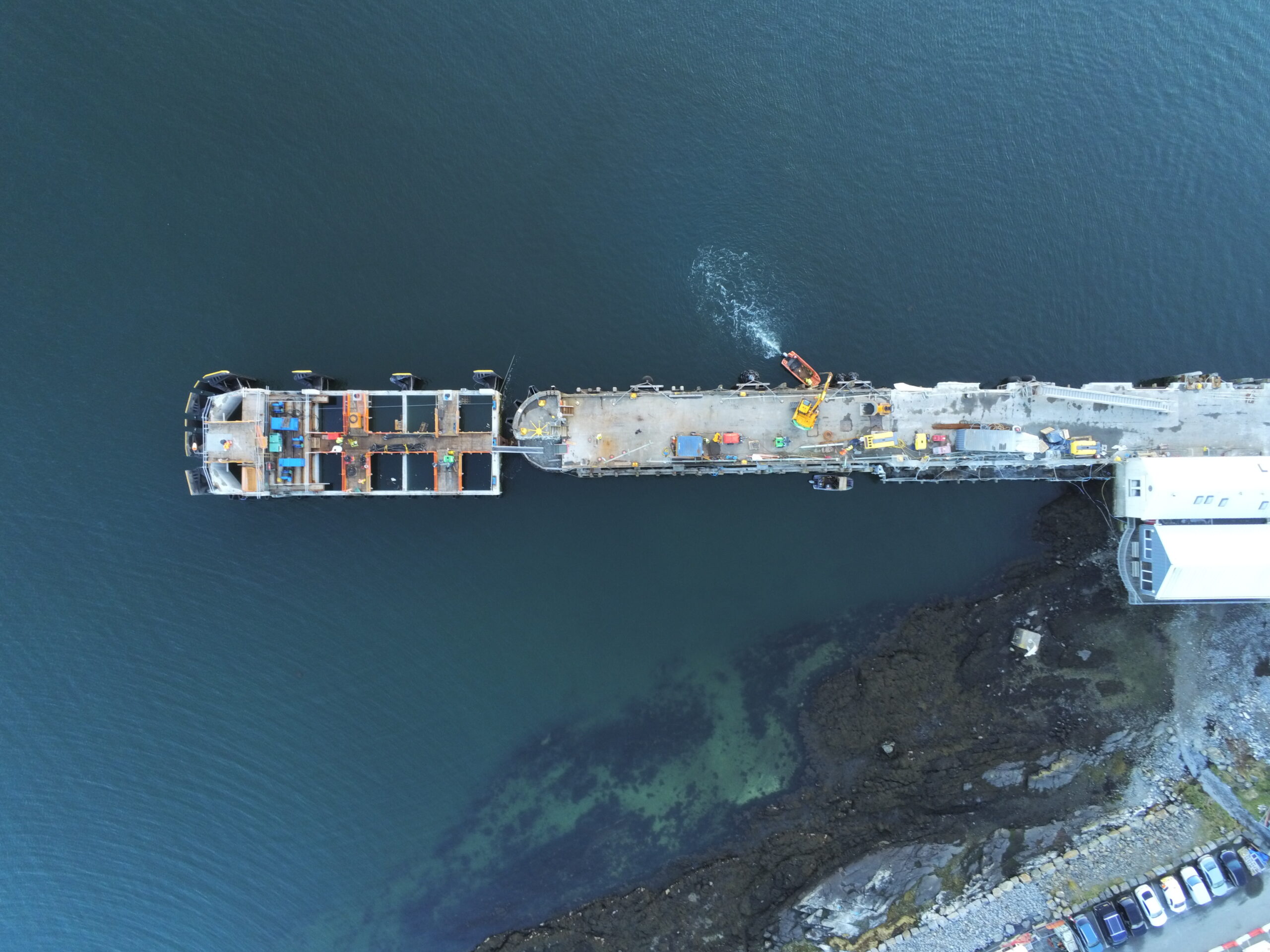 Councillor Uisdean Robertson, chair of Comhairle nan Eilean Siar's transportation and infrastructure committee, said, "The construction and moving of the caisson from Belfast to its permanent location at Lochmaddy Pier has been a technically complex and operationally challenging operation.  The Comhairle is pleased that the operation has now been successfully completed and, with that significant milestone having been reached, the Contractor is able to move forward with completing the extension and strengthening works to the existing pier."