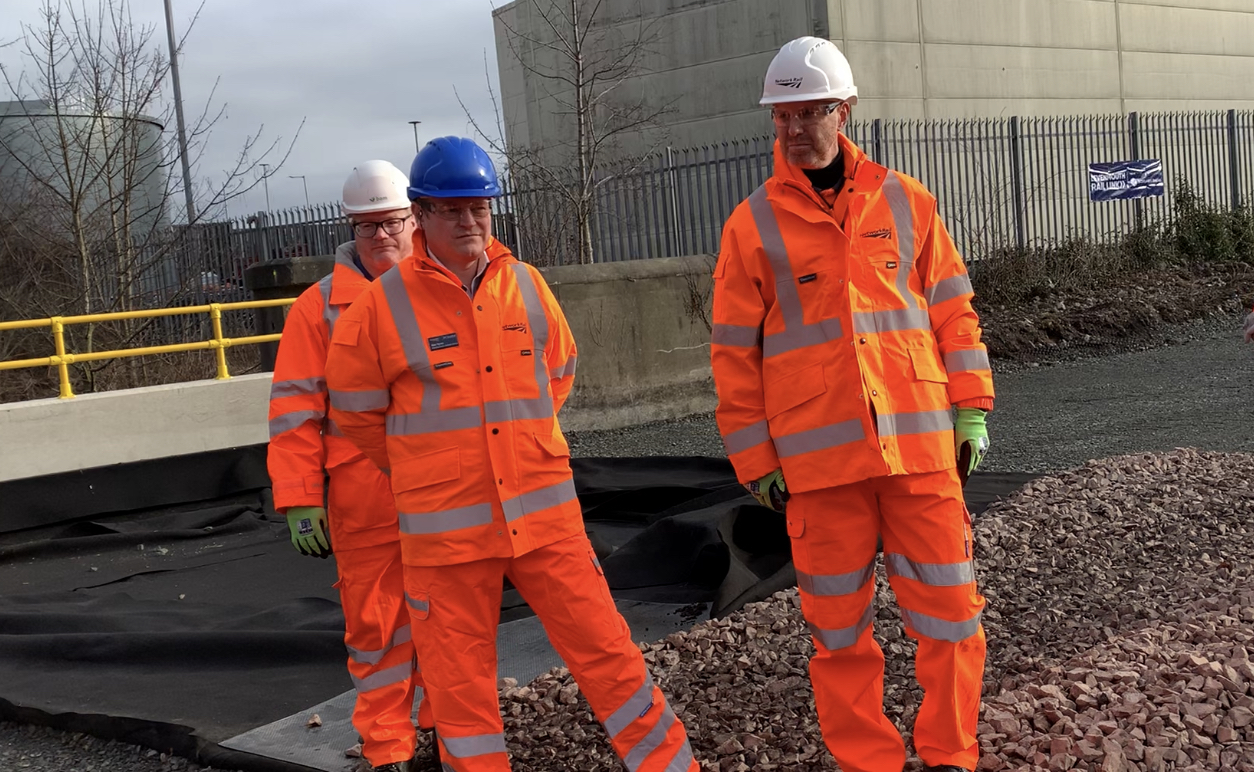 WORK has commenced on the build of the new Leven Train Station as part of the £116 million Levenmouth rail link project.
It is one of two stations, alongside Cameron Bridge, on the route which will bring rail travel back to Levenmouth for the first time in over 50 years.
More than 98 precast units and around 200 cubic metres of concrete will be used during the construction of the station foundations, with Network Rail anticipating that the overall work will 14 months to complete.
The new station, which is located next to Leven Leisure Centre, will feature a pebble-styled pavilion area entrance, 205m island platforms, and 133 car parking spaces with provision for EV charging.
Alex Hynes, MD of Scotland's Railway, said on a visit to the site, "I am delighted to be here to see work begin to construct the new Leven station.
"Leven and Cameron Bridge stations will be the gateway to the rail network for local people and it is great to see work getting moving on what will be the public gateways of the project.
"This new line will also serve other areas of Fife and allow the community better connectivity which means increased access to employment, education, and make it easier for people to visit this beautiful part of the Fife coast. The benefits this brings are countless.
"In the coming months, the community will see a lot of work happening and quickly as the project gathers momentum and starts to build towards the opening of the line in spring 2024.
Network Rail is delivering the £116 million Levenmouth rail project alongside AmcoGiffen, Atkins, Babcock, BAM, Siemens, SPL, Story, QTS, and RSAS.