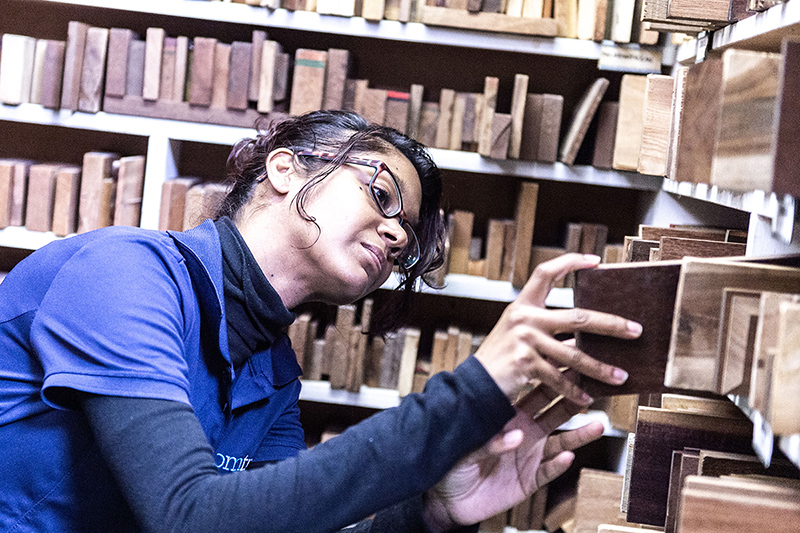 BM TRADA has announced a new programme of technical timber webinars to be delivered throughout 2023.
Nine webinars will be split into three series – all of which are free-to-attend and will be hosted by a number of technical timber experts.
Each series will focus on one of three main areas of discussion: timber frame, technical timber and fundamentals of timber.
Ben Sharples, commercial lead for timber services at BM TRADA, said, "Provided it is ethically sourced, timber is an inherently sustainable construction material that uses a fraction of the carbon in its source to end-use process when compared with other construction materials and products, not to mention its ability to sequester carbon too. With the UK construction industry tasked with reducing its carbon emissions in line with government net zero targets, timber is likely to have an increasingly prominent role to play over the coming years."
The first area of focus will be on timber frame, with webinars exploring key timber frame details (23rd February) and moisture management (16th March).
The next series will feature three technical timber sessions covering misconceptions when strength grading solid timber (27th April), modified woods and panel products (11th May) and understanding wood degrading insects and microorganisms (25th May).
The final series will consist of four webinars discussing timber fundamentals starting with timber origins (2nd November), before covering quality (16th November), moisture (30th November) and protection (14th December).
Ben Sharples added, "While timber is likely to further increase in prominence as a primary construction material over the coming years, it can also be found in countless architectural and heritage projects, all of which are covered by a strict code of practice.
"We hope that by offering such an extensive programme of educational content we will be able to support all stakeholders, irrespective of the age or condition of a project, and help add clarity to some of the most persistent technical timber misconceptions."
For more details, visit: https://www.bmtrada.com/about-bm-trada/upcoming-events/2023/02/20/timber-webinar-series-2023