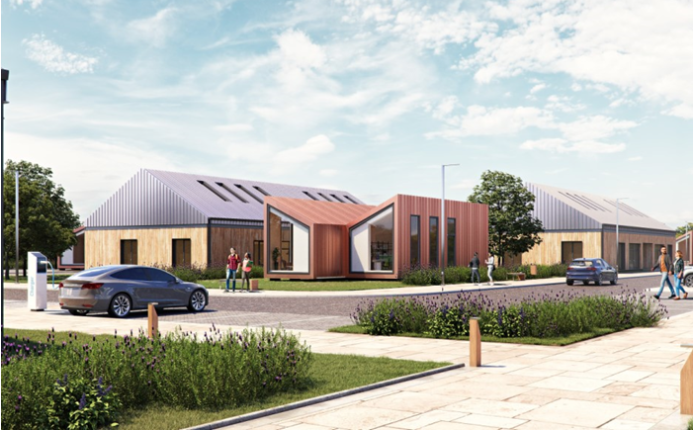 PAT Munro has secured a £2 million project to deliver infrastructure works at Inverness Campus.
The project will see the creation of roads and utilities for new smaller plots at the campus, with the plots being available for sale to commercial organisations wishing to develop their own buildings – with a particular focus on those using innovative construction methods, such as offsite.
Highlands and Islands Enterprise (HIE), which is leading the development, said the project comes following an 'increasing' demand from organisations involved in the life science, innovation, and technology sectors to expand or launch on the campus.
It added that the plots will suit those who are interested in self-build opportunities that align with the campus location, criteria, and design guidelines. Any firms looking for an opportunity to develop and grow on the campus are encouraged to note their interest with HIE.
Ruaraidh MacNeill, HIE's director of business infrastructure, said, "We are really pleased to award the contract to Pat Munro (Alness) Ltd. The smaller plots will see options for new and flexible types of commercial buildings on the campus, that closely align with our development strategy and with the quality building and environmental standards of Inverness Campus. The investment will result in the development of new products and services, create high-value careers and attract new talent to the area.
"When complete, it will offer flexibility to the growing organisations who are benefiting from the advantages of Inverness Campus as a business location. It's great to see the dynamic range of projects being developed on the campus, which will ultimately bring benefits to communities across the Highlands and Islands."
Mark Smith, contracts manager at Pat Munro, added,"We are delighted to be awarded this contract and very much look forward to working once again with HIE and their advisors on this important contract, which will have lasting community benefits for many years. This contract gives us the opportunity to provide site experience for our apprentice engineers, surveyors and operatives while we will also be looking to provide a work placement for an engineering student. We will also be engaging with UHI to organise site visits for engineering students."