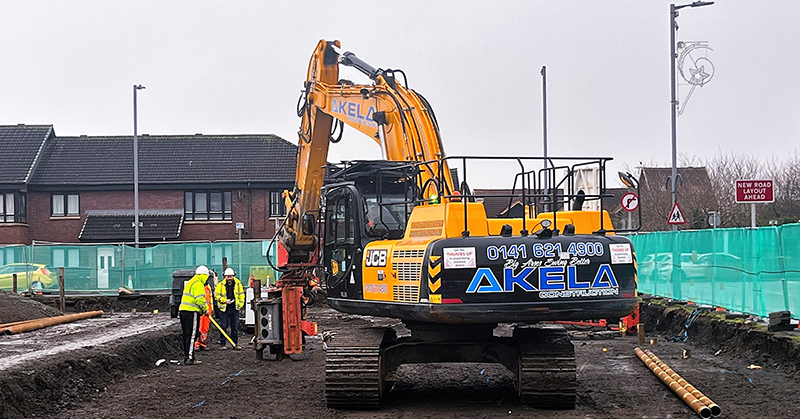 AKELA Ground Engineering has completed works at an affordable homes site in Stevenston, North Ayrshire after winning a contract with Connect Modular.
The Afton Court project saw Akela undertake pile and beam works for the modular housing specialist.
Akela commenced work on the £1.3 million development in January with completion of construction expected in late summer this year. The project marks the first time the two companies have worked together.
The development comprises six bungalows and is being delivered on behalf of North Ayrshire Council. The one and two-bedroom units are split across two blocks and are being built on the former Afton Court Sheltered Housing site.
Paul Winters, MD at Akela Ground Engineering, said, "After investing heavily in new technology and innovation over the past year, Akela is now even better placed to help our clients deliver projects more efficiently and with cost savings. This is a small and confined inner town site so it demanded technical and operational expertise.
"Akela has years of experience in this field and we partnered with the Connect Modular team for the first time to deliver our works on this project quickly and without disruption to the public.
"Just like Akela Ground Engineering, Connect Modular is embracing new and innovative construction methods. We are proud to have worked so closely with them to help deliver this much needed housing within the Stevenston community."
Jennifer Higgins, founder of Connect Modular, added, "Modular homes provide a faster, more efficient and higher quality build process. Working with Akela Ground Engineering has helped Connect Modular meet and surpass these standards and they have completed their works with professionalism. We continue to work at pace to deliver these fantastic modern, affordable homes for North Ayrshire Council."