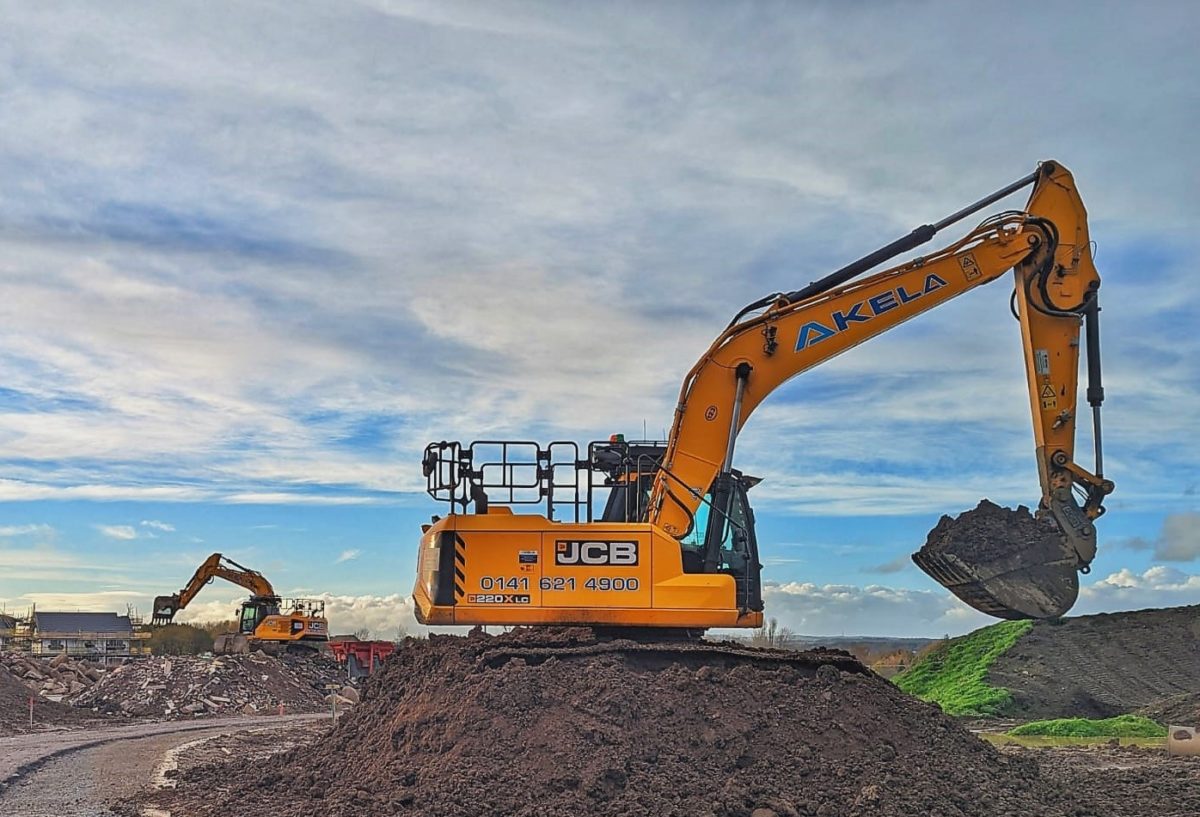 AKELA Construction has been appointed by Dawn Homes to lead a package of works for the new Quarriers Gate development in Bellshill.
The 3.1-hectare site, located on land formerly occupied by Bellshill Athletic Club, will be transformed to create 74 new two-storey detached, semi-detached and terraced homes off Hattonrigg Road.
With a combined value of £4.2 million, Akela revealed it will deliver full development earthworks, including creation of a SuDs pond and sewers. The work will also include a diversion to a large combined sewer around the boundary of the site parallel to Hattonrigg road, floor slabs and plot work.
In addition, Akela will deliver the road and footpath network, driveways, and street lighting. Work is due to begin onsite towards the end of March.
Paul Winters, operations director at Akela Construction, said, "This is an extensive package of work and will allow us to showcase our skill and experience in delivering a wide range of ground engineering works. Quarriers Gate is an exciting, yet complex development at Bellshill and one which presents us with a great opportunity to put our expertise into practice.
"We're committed to delivering the very best service for our clients and we're looking forward to working with our colleagues at Dawn Homes once again when our team arrives on site in March."
Martin Egan, MD at Dawn Homes, added, "We look forward to continuing our successful relationship with Akela Construction as we shortly begin work to transform this previously neglected site into a vibrant community with much needed modern, energy-efficient housing and will provide lasting benefits to the local area for years to come."